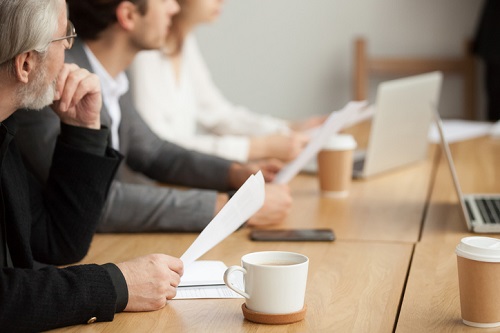 Last week, Federal Labor courted controversy by saying universities should be forced to limit teaching degrees to the top 30% of high school graduates.
Speaking to reporters in Sydney, Deputy Labor leader Tanya Plibersek said this would reverse a "a very worrying trend" that has hurt the quality of teaching in Australian schools.
However, Dr Kevin Donnelly, a senior research fellow at the Australian Catholic University (ACU), says raising the ATAR will not necessarily raise teaching standards.
"Instead of teacher bashing and denigrating the profession by arguing it's only for academic losers, what Plibersek should be doing is ensuring her arguments are evidence-based," Donnelly recently wrote in the Sydney Morning Herald.
"The first thing to note is that mandating a minimum ATAR score will do nothing to raise standards, strengthen the profession or improve Australian students' academic performance."
Anne-Marie Morgan, professor and associate Dean of Teaching and Learning at the University of New England, doesn't agree. She says ATARs provide a visible measure of standard to the public, prospective students and their families.
"They're also used by politicians as an indicator of confidence in producing quality teachers," Professor Morgan said.
"However, the reliance on ATAR levels as a predictor of success is insufficient on its own and is tied up with complex equity issues around location socioeconomic status, family dynamics and unequal access to educational opportunities."
Fortunately, the Initial Teacher Education Data report 2018, released by the Australian Institute for Teaching and School Leadership (AITSL) last week, found that teacher qualifications have been improving over time.
"The 2018 ITE Data Report shows a steady rise over the past decade in the number of teachers who hold a post-graduate qualification, suggesting today's teachers are more qualified than in years gone by," AITSL CEO Lisa Rodgers, said.
"It also shows that job prospects for graduate teachers remain very good, with seven in ten graduates finding fulltime work as a teacher within four months of graduation."
According to Dr Suzanne Hudson, school director, professional experience at Southern Cross University (SCU), there are several ways to support new teachers to stay in the profession.
One of these involves stronger school-university partnerships.
"University staff working in collaboration with school staff can provide informed professional learning designed to build the capacity of mentor teachers to better support new teachers," Dr Hudson wrote in The Conversation recently.
"It's in everyone's best interest to have high quality teachers. University teacher educators can work with school staff as critical friends that can guide and support the implementation of effective mentoring and induction processes."
Other ways to support new teachers, says Dr Hudson, include planned orientations, allocating effective mentor teachers and ongoing strategic induction programs.
"At the conclusion of each year, induction and mentoring programs can be evaluated against the objectives, with feedback from the mentors, the critical friends and the new teachers," she wrote.
"Through reflection and evaluation, future planning can be informed and modified to better support future new teacher induction programs."