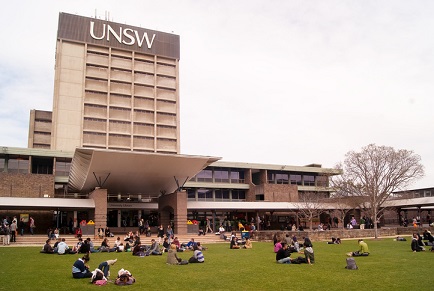 World-renowned Finnish educator Dr
Pasi Sahlberg
has been appointed a Professor of Education at UNSW Sydney in what is being hailed as a "huge coup" for education research in Australia.
According to an
article
published on UNSW's website, Dr Sahlberg will work with the University's new interdisciplinary institute from March 2018, focussing on educational access and excellence, the Gonski Institute for Education (GIE).
Dr Sahlberg will initiate and lead international comparative research projects on education and equity, and education leadership, including courses in Master of Educational Leadership and Doctor of Education programs, as well as supervising students.
He will also establish and lead applied research impact labs to improve the quality of teaching and equity of education outcomes.
"The appointment of Professor Sahlberg is a huge coup for the University and the Gonski Institute but more importantly it is a huge coup for education research in Australia," UNSW president and vice-chancellor Professor, Ian Jacobs, said.
Former NSW Education Minister, GIE director and professor of practice at UNSW,
Adrian Piccoli
, said Dr Sahlberg's research leadership will be "invaluable in establishing the GIE as an education powerhouse"
"Dr Sahlberg's work on enhancing our understanding of international education has helped shift education policy focus around the world, including in Australia, from standardisation and educational segregation to equity and inclusion," Piccoli said.
Dr Sahlberg said he looks forward to growing professionally together with colleagues and students at UNSW.
"I am very excited about this opportunity to be part of the UNSW community," Dr Sahlberg said.
"Australia is one of the leading education systems in the world and the opportunity to enhance equity of education here through research and using the expertise of UNSW is an opportunity not to be missed."
Related stories:
Crafting Australia's best principals
Expert explains how our schools could do better