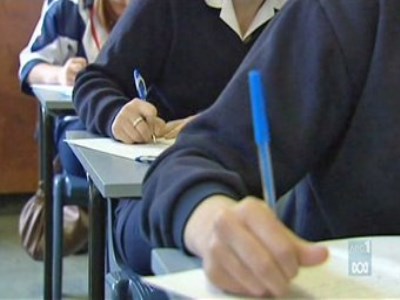 As the dust settles on another school term, high school students are already exploring their options, opportunities, and career pathways.

For students who are interested in making a foray into the field of law, one challenge is finding a way to practice outside the pressures of securing a tier-one firm placement, which often comes with grueling hours and a terrible work-life balance.

But according to Demetrio Zema, director and founder of Law Squared, this doesn't have to be the case.

Law Squared is a company that is disrupting the legal industry and challenging the fundamental notions of how legal firms and practices are run.

"Law Squared prides itself of its new-law philosophies. In creating Law Squared I recognised that in times that are dominated by millennial clients and a focus on technology, the legal industry was, and remains, frozen in time," Zema told The Educator.

"In a world where email and instant messaging is a key aspect of one's day to day life, law firms, lamentably, remain 'stuck' in the traditional mechanics of client engagement."


Complementing in-school legal education

Zema said the reality is that a traditional law firm, with its dictaphones, typists and word processing pools, sit awkwardly in today's modern world of FinTech and millennial businesses, who want – and need – their lawyers to be present, adaptable, relevant and personable.

"I recall my own journey through high school and looking at the legal trajectory as a long road along the traditional path from university, to traineeship right through to partner level," he said.

"Law Squared can complement the in-school legal education specifically for those students looking to pursue a career in law, and showing them that new-gen law firms do exist."

Zema said that his company shows there are ways in which students can practice law outside of the traditional framework in a more positive, productive, and rewarding environment.

"Law Squared is one of the drivers of new-law in Australia and it is great to see our firm be recognised as a new law leader," he said.

"Students should actively seek out the new law players and also some of the law tech market places which are providing new opportunities for young lawyers to practice law in a more positive, productive and rewarding environment."



A shift to a 'knowledge-based approach'

Zema says the legal studies that schools offer have changed in some important ways over years.

"Over the years students have become increasingly aware of their rights and responsibilities both as citizens and consumers," Zema told The Educator.

"Legal studies have somewhat shifted to a knowledge-based approach of providing tangible real life solutions to students, rather than focusing on historical context of the evolution of law, or indeed the evolution of the legal system."

Zema said that with students taking a keen interest in social justice, legal studies now address some of the real issues faced by constantly changing policies, legislation and ultimately judicial review and interpretation.

"The relationship between justice and politics/government, is being better understood and taught to enable students to have context as to how government policy impacts on the creation of [or amendment of] legislation," Zema explained.



Related stories:
Legal education event to help schools, principals
School lawyer documentary released
Parents behaving badly: legal resource for educators