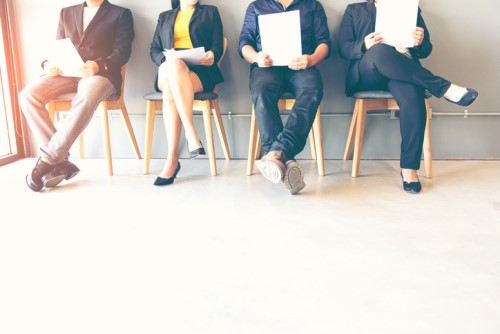 In December, a survey conducted by Swinburne University of Technology's Centre for the New Workforce and YouGov found that out of 1,060 working Australians sampled for the study, 61% of these think they don't have the current skills set suited for the next five years of work.
The survey also found that with a considerable number of working Australians not having enough time for learning or being in an 'unsupportive working environment where learning is stigmatised', 51% spend less than an hour a week at work on any form of learning.
Also, only 34% of these working Australians end up spending one to four hours a week on learning while 15% spend five hours a week or more on learning. Some 61% of these participants who spend at least one hour a week were found to be university-educated workers.
Government and universities respond
In the same month Swinburne's report came out, universities and governments also revealed their latest efforts to address the looming skills gap.
In a bid to build a skilled manufacturing sector workforce and boost university-industry ties, Federal Education Minister Dan Tehan said the government will be providing $3.6m in the trial to expand a one-year Diploma in Applied Technologies for 120 participants from six universities this year.
The diploma, which was developed by Swinburne and global tech giant Siemens, will be expanded to the Universities of Western Australia, Tasmania, South Australia, Technology Sydney and Queensland.
Australian workers in small to medium manufacturing businesses will be 'paid to learn' just to take part in the program.
"This research collaboration matches industry with the knowledge and research firepower of Australian universities," Minister Tehan said.
"The productive capacity of our nation into the future will rely on educated workers, able to access innovation and research, to drive growth and opportunity."
Aside from its collaboration with Swinburne, Swinburne also partnered with the University of Technology Sydney (UTS) to upgrade NSW's future workforce. This comes as the region gears up for new high-skills jobs across various industries ushered in by the Western Sydney Aerotropolis.
"As the world changes rapidly through digitalisation, we need to ensure our future workforce is equipped with the right tools to speak the same global digital language so we can not only participate in, but lead global value chains." Jeff Connolly, Siemens Australia Chairman and CEO, said.
Under the Memorandum of Understanding signed by the NSW government and Siemens, about 25,000 university students will be given access to Siemen's cutting-edge software to help them "develop the skills they need to the knowledge-intensive jobs of the futures," NSW Premier Gladys Berejiklian said.
"We expect to create 200,000 new jobs across the Western Parkland City and this partnership with Siemens will ensure we have the workforce with the right skills ready to go," Premier Berejiklian said.
Professor Attila Brungs, UTS vice-chancellor and president, said the grant will give their students and researchers "access to advanced software used by some of the most well-known organisations globally."