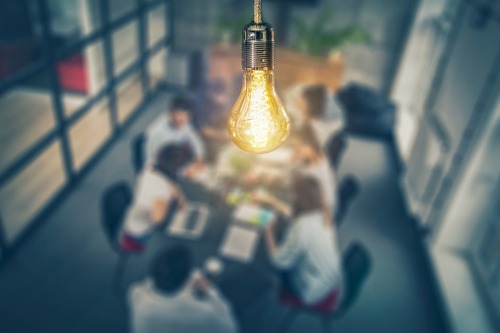 STEM-related courses continue to be in strong demand among incoming university students at the University of Queensland (UQ) and the Queensland University of Technology (QUT).
The good news follows the release of the latest Queensland Tertiary Admissions Centre (QTAC) offer round for January, which saw QUT send out 3,600 offers for semester one. To date, the University has issued more than 2,000 offers for courses under its Science and Engineering Faculty.
The University also reported strong demand across a number of health sciences courses, such as medical imaging, optometry and paramedic science, in the latest offer round.
Professor Margaret Sheil, QUT's vice-chancellor, said the latest offers reflect the sustained interest in STEM courses – especially in those located in the University's Gardens Point campus – despite the decrease in applications from school leavers.
Professor Sheil credited the sustained interest to their "strong focus on STEM engagement and our investment in excellent facilities".
"The university is pleased to be able to offer places this year to most students who put QUT first on their QTAC applications," she said.
Other leading courses in QUT fall under Creative Industries, where 1,800 offers have been issued so far, and business degrees, which had about 1,600 offers to date.
The state saw a decrease in Year 12 student graduates last year, leading to QUT sending out offers to applicants who were in the top 30% in Queensland. Even before this, domestic student enrolments were expected to stagnate.
Further, data from the National Centre for Vocational Education Research released in December 2019 found that school leavers who want to pursue tertiary education are also postponing their enrolment by up to a year.
Incoming students, however, are not limiting themselves solely on taking up STEM courses. The University also noted the continued increase in students looking to combine various programs in order to develop their own expertise.
Professor Sheil said that the 38 new double degree programs, which were only introduced last year, were still popular among applicants.
"Overall, about 20% of all offers QUT has made for this year are for double degree programs, with students particularly interested in combining a creative pursuit, legal or STEM focus with a business qualification," she said.
Tech, specifically, on the rise
UQ, which also reported strong demand for places in health science courses such as medicine and midwifery, noted the demand for technology-related programs like computer science and maths.
Earlier this month, the University released 3,071 offers to high-achieving students, bringing overall offers to date to about 8,700. UQ noted that almost 56% of Year 12 students who have an overall position between one and five had placed UQ as their first preference.
Professor Joanne Wright, UQ deputy vice-chancellor (academic), credited this result to their strengths in teaching, research and employment outcomes.
Professor Wright also said they spotted other interesting trends in the recent offer rounds.
"In particular, our Bachelor of Environmental Science had the largest percentage increase in undergraduate first preferences, with a 66 per cent year-on-year rise," she said.
"[This is] possibly reflecting the importance of climate change to young people".