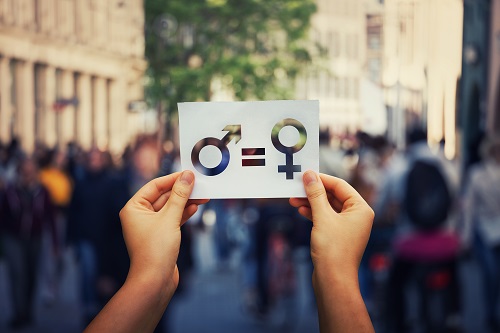 Despite efforts from universities and the Federal Government to boost the Science, technology, engineering, and mathematics (STEM) sector, gender equity continues to be a pervasive issue that institutions struggle with.
Data from the Office of the Chief Scientist's 2016 Australia's STEM Workforce report shows that only 16% of qualified STEM population are women. Women also take up just 27% of the total STEM workforce across all sectors.
Despite rising by 23% from 2006 to 2011, women with STEM tertiary qualifications are still lower than the rate of women with non-STEM qualifications, which grew by 31% during the same period.
Griffith University's senior deputy vice chancellor, Professor Debra Henly, said that when it comes to these disciplines, the completion rate of women are far lower than men despite combined efforts from the education sector, government and industry groups to correct this.
A tried and tested solution
In a bid to retain more women in its STEM manufacturing and design (STEM2D) programs, the University's social marketing researchers launched a pilot program earlier this year.
"This is the first comprehensive study evaluating a program to retain women enrolled in STEM2D degrees at an Australian university," Professor Henly said.
Under the program, researchers held a series of bias literacy workshops (BLW) and communication campaigns which resulted to a roadmap which can be replicated and implemented by other institutions. The study is set to be published in the Journal of Social Marketing next year.
The BLW addresses gender bias and promote self-efficacy skills to support women in STEM2D while the communication campaigns focused on increasing female students' perceptions of social support by raising their awareness of the University's existing support services.
Dr Bo Pang, the lead researcher, said that despite the goal of putting female in STEM2D programs under the spotlight, the BLW participants said the inclusion of both genders is still necessary to "avoid further standing out."
"Further, a lack of confidence often led to difficulties in maintaining academic performance while poor communication from the tertiary provider meant there was low awareness of the wide range of support services available," Dr Pang said.
Through the social advertisements, more female STEM2D students were made aware of the various social clubs, scholarships, bridging short courses and even the Griffith Sciences Work integrated Learning Program which helped support them in finishing their degrees.
The importance of visibility
Lisa Harvey-Smith, a Professor of Practice at UNSW, and the Women in STEM ambassador said the public recognition of female excellence as well as leadership in STEM is vital in bringing in gender equity.
Women seeing representation in the STEM field at an early age impacts their self-efficacy or their belief in their ability to succeed, he said.
Giving female STEM professionals much needed recognition can come in many ways, from nominating them for awards to rolling out programs which give opportunities for women to be more publicly known.
"Representation in public life can also provide a strong set of role models to young women and shine a light on career paths that may not feel achievable," Professor Harvey-Smith wrote in an article published in The Conversation.
"Promotion of role models also helps retain women in STEM careers by defying gender stereotypes and reinforcing that successful STEM careers are possible."