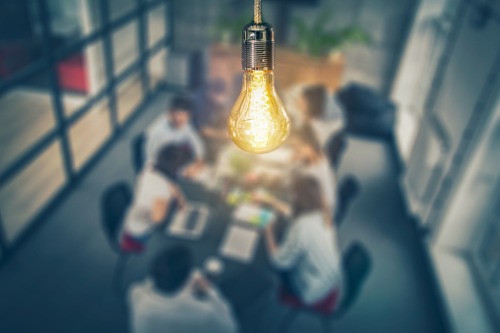 Federal Education Minister Dan Tehan last week announced that the Federal Government would fund new Australian Research Council (ARC) Centres of Excellence worth $308.8m.
This follows an announcement that the government would be releasing $24.1m to fund six new ARC Training Centres with the aim of boosting ties between universities and the private sector.
Minister Tehan said the new Centres of Excellence will bring together experts from various sectors "to generate world-leading research with real-world benefits," as well as boost the commercialisation of Australia's research output.
The following seven universities will be hosting the new Centres:
Macquarie University will be hosting the ARC Centres of Excellence in Synthetic Biology to bring about innovation in Australia's agriculture sector with a $35m grant
With $32.14m worth of funding, the University of Queensland (UQ) will further research on breaking the cycle of disadvantage through the ARC Centre of Excellence for Children and Families over the Life Course.
Some $35m will also be given to UQ to fund the ARC Centre of Excellence for Plant Success in Nature and Agriculture, and another $35m for the ARC Centre of Excellence for Innovations in Peptide and Protein Science.
The Queensland University of Technology will look into integrating child health, education and technology to improve children's welfare at the ARC Centre of Excellence for the Digital Child. The University is set to receive a $34.9m grant
The Australian National University will be receiving $34.9m for the creation of the ARC Centre of Excellence for Transformative Meta-Optical Systems.
The University of Newcastle, which is set to also receive $35m, will be hosting the ARC Centre of Excellence for Enabling Eco-Efficient Beneficiation of Minerals
The University of Melbourne will also receive $35m to fund its ARC Centre of Excellence for Dark Matter Particle Physics, and
The Royal Melbourne Institute of Technology will be given $31.78m for to fund the ARC Centre of Excellence for Automated Decision-Making and Society
These seven universities will also collaborate with 174 organisations from 26 countries, which will bring in additional $448.6m worth of funding.
"Business collaboration on innovation is generally low in Australia when compared to other OECD countries despite the benefits to the businesses and universities involved," Minister Tehan said.
"We must get better at commercialising our research, and turning ideas into jobs, productivity gains and economic growth."
University takes the initiative
Last week, the University of Melbourne has announced it had strengthened its research ties with Germany's best research institutes and universities.
Various agreements will yield to the formation of networks in a bid to boost collaboration and training between researchers and PhD candidates, as well as the funding of research teams.
The University of Melbourne's Vice-Chancellor Duncan Maskell said that as Germany is considered a leading education and research destination, developing ties with the European country had been one of the University's key priorities since 2012.
"This attention has certainly seen these links gain momentum in recent years, and there are many opportunities to do a lot more together," Professor Maskell said.
"The extension of existing agreements and the announcement of new partnerships this week has (sic) laid the foundations to further lift the trajectory of our research with colleagues in Germany's leading universities and research institutions."
Deputy Vice-Chancellor (Research) Jim McCluskey noted they have been seeing a number of German-trained graduates pursuing their PhDs at their University.
This not only diversifies their research community, but also provides "greater opportunities for other international and Australian graduates to access expertise and infrastructure that is complimentary to that located in Melbourne," he added,
"The strategic development of research links with German partners will remain a priority as they prove invaluable to our own ambitions to provide leadership on shared social, technological and environmental challenges in our region and globally."