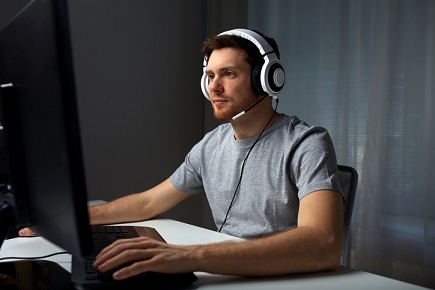 Bond University is developing an exciting new pathway for students to the gaming industry after entering into a three-year deal with a popular esports club.
Bond University and The Chiefs will work on a talent identification program to spot players fit for joining the pro-gaming circuit as well as internships and tournaments. Both Bond and The Chiefs will also collaborate on research and branding.
The partnership follows Bond's efforts to strengthen its esports program after the University opened its state-of-the-art Esports Hub last year. The hub houses high-performance gaming units, a 500-seat theatre, as well as training and coaching facility.
Garry Nucifora, the University's executive director of sport, said that while they are looking to spot future pro-gamers, they are more focused on the education aspect as they try to develop the esports landscape.
"We want to be able to say: 'come to Bond University and we'll teach you about the business of esports'," he said.
The education sector has also been making use of esports and gaming to boost learning and even improve student engagement in maths. Research also shows that the use of gaming can benefit students with disabilities.
Other universities, such as the University of Queensland, have made a foray into the esports industry after it founded its own League of Legends team just last year.
A growing industry
According to a 2019 report by Global Data, the video games market is expected to grow into a $300bn industry by 2025.
While esports holds less in value, it continues to post favourable projects. A report from Business Insider Intelligence released in 2019 said that esports's market value is expected to grow, citing gaming analytics firm Newzoo's own report that industry revenues might hit $1.8bn by 2022.
The report further notes that the Asia-Pacific region will be the largest contributor as it would have accounted for 57% of the global esports viewership in 2019.
Nick Bobir, The Chiefs' CEO, said that training the next generation of gamers as well as opening up pathways to esports is also important for them.
"But there's also the research aspect. We're looking forward to working closely with the team at Bond and really diving deep into gamers in general, potentially looking at things like nutrition and psychology," Bobir said.
Founded in 2014, The Chiefs is one of Australia's leading esports club in Australia and overseas. The Chiefs had been four-time champions in the League of Legends Oceanic Pro League, and had been the Australian representatives at the Intel Extreme Masters IEM competition five times.
The Club was also the Oceanic representative at the PUBG Global Invitational and International Rocket League Championship where they finished fourth place at the latter competition's world championships.
Last year, the club was acquired by ICON SPORTS in a bid to pool resources and expertise of two leading esports organisations.