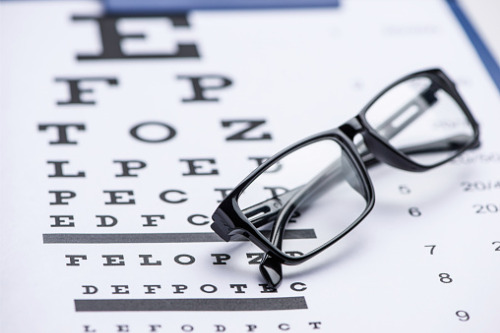 In January, a team of US-based experts announced the development of a system to make braille maths and science text books more accessible.
This news comes as a growing body of research reveals that many schools are failing to meet the needs of students with disabilities. University of Newcastle education lecturer Dr David Roy recently said the outlook for children with disability this year is looking "dismal."
In her book on inclusive education, Queensland University of Technology Professor Linda Graham said there is a need for systemic reform and funding to enable students with disabilities to participate in learning experiences with their peers.
Now, the University of Southern Queensland (USQ) is in the process of making Australia's education system more inclusive by developing a new curriculum fit for visually-impared students.
According to the University, there are some 3,000 visually-impaired students in mainsream schools that can only offer little support.
USQ inclusive education researcher Melissa Fanshawe will be the leading the team working on the curriculum, which is set for trials later this year.
Fanshawe, who has formerly worked closely with blind and low-vision students, said that despite the presence of assistive technology in school, students often have a hard time accessing it.
USQ's new project looks into increasing accessibility to the Expanded Core Curriculum (ECC), which makes use of explicit teaching to help equip students for further studies and employment.
The ECC has been around since the 1990s but Fanshawe said it remains underutilized due to lack of understanding from variouss stakeholders – and even educators. The curriculum covers nine areas which goes beyond basic education such as compensatory skills, independent living skills and sesnsory efficiency.
Fanshawe said that a standardised curriculum which incorporates ECC will help educators easily make adustments as needed. This would also empower students and improve their sense of belonging in school.
The University has received support from Vision Australia and the South Pacific Educations in Vision Impairment for the project. After running trials, the ECC is scheduled to be rolled out nationwide by 2022.
Beyond the curriculum
In addition to the push for a more inclusive education, school leaders still have to take charge in implementing these changes, one expert says.
In an article published in The Conversation, Wilfrid Laurier University Associate Professor Steve Sider said principals have to be more discerning when it comes to investing in professional development for their teachers.
School leaders also have to assure their staff they will receive support when needed. According to OECD's 2018 TALIS, 18% of school principals said they have a shortage of teachers who can teach students with special needs.
This is despite a high number of teachers being trained to handle a mixed ability classroom at 74%, while 58% of teachers had taken professional activities. However, only 38% of teachers say they feel confident handling that kind of classroom.
Associate Professor Sider also said principals have to invest in their relationships with the parents and carers of students with disabilities, as interacting with the guardians – not just support staff – can make their school more inclusive.