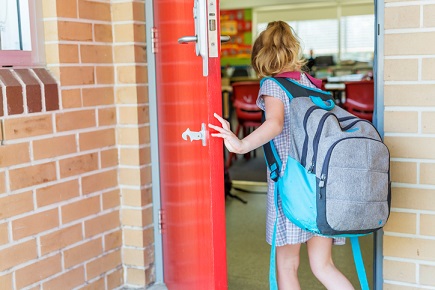 Despite numerous efforts to help students adjust in school and guide them to choose the right courses, many schools continue to fail students with disabilities.
A recent report from Children and Young People with Disability Australia (CYDA) which surveyed over 500 students with disabilities aged 4-25 and their families found that segregation, as well as bullying, continues to happen on a regular basis.
While one in four of these students are restrained or secluded, more than 40% are excluded from school activities and over 12% of these students are turned away by schools.
In 2019 alone, 16.6% of these students were only allowed to go to school part time, while 14.7% were suspended. The study also found that 1.8% of the respondents were expelled.
"The evidence shows that all children – those with and without – disability achieve best in inclusive schools, not in special schools, separate classrooms, not schooling part-time, and not doing a separate – or worse, no – curriculum," CYDA CEO, Mary Sayers, said.
"Australian society – and, in fact law – emphatically says no to discrimination when it comes to gender, race and religion. So why does it remain acceptable to discriminate when it comes to disability? It's more than time to stamp out ableism in Australia."
A call for action
CYDA is calling on the Federal Government to come up with a National Action Plan for Inclusive Education to ensure that the rights of students with disabilities are protected through monitoring how the "evidence-base on inclusive education is translated to policy, practice and funding systems."
Another policy recommendation from CYDA includes the phasing out of special schools or separated classrooms in mainstream schools to remove the notion of students with disabilities being considered as an 'other.'
The organisation also said that pre-service teachers should take at least one mandatory semester-long subject related to inclusive education. Likewise, in-service teachers would also have to continue their professional development to keep up with new ideas and strategies.
Implemented in 2018, the Nationally Consistent Collection of Data on Students with Disability already requires teachers to engage in Quality Differentiated Teaching Practice to facilitate the inclusion of all students as well as to meet the requirements of the Disability Standards for Education.
"Teacher education for inclusion needs to be based on understanding the importance of relationships, particularly with regards to positive approaches to supporting behaviour development. Additionally, teachers need support to understand that inclusion is an ongoing process," the report read.
"The idea of inclusion as a 'work in progress' can facilitate teachers' willingness to adapt strategies and ideas as they build relationships with students and families and learn more about the processes of teaching and about each individual student with whom they work."
New perspective for teachers needed
Policies aside, CYDA said that teachers also needed to have a change in their attitudes to be able to provide equal education opportunities for students with disabilities. The shift in their attitudes goes hand-in-hand with receiving proper training and education.
"The uncritical absorption of the myth of 'normal' creates the conditions where teachers are able to view students who experience disability as 'Other' and this process results in a lack of confidence (and sometimes unwillingness) to teach all students," the report read.
"The idea of inclusion as a 'work in progress' can facilitate teachers' willingness to adapt strategies and ideas as they build relationships with students and families and learn more about the processes of teaching and about each individual student with whom they work."