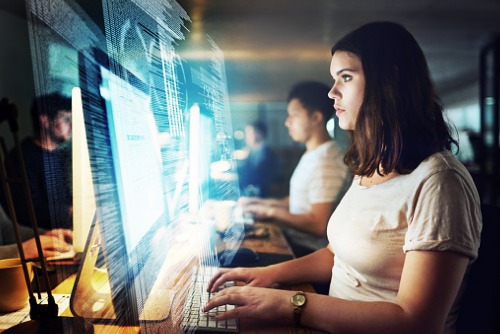 Young people who have yet to join the workforce are often at the forefront of the conversation when it comes to adapting to the new business landscape.
Some schools are capitalising on the use of technology to improve learning outcomes while teaching students new and relevant skills along the way.
A report commissioned by the Federal Government, however, has called on the education sector to improve AI education with the aim of better preparing students for the future workplace.
But as technology continues to change how companies operate and require new skills to adjust to new processes, just how can the current workforce keep up with the demand?
A new initiative by Microsoft and ManpowerGroup may offer some answers.
Upskilling and reskilling the workforce
In partnership with workforce solutions provider ManpowerGroup, the US tech giant announced the Microsoft Business Applications Academy.
Through the Academy, Microsoft's partners can help upskill their staff in Dynamics 365 – a line of products for employees with enterprise resource planning and customer relationship management skills.
Under the partnership, ManpowerGroup will be identifying the candidates best fitted for reskilling.
The chosen candidates will be taking a four-week online and classroom training under Microsoft Certified trainers. After completing the program these employees will receive a Dynamics 365 for Finance and Operations, as well as a Financials Functional Consultant Associate certificate.
Microsoft said the certificate will help these employees meet the requirements needed for a Cloud Business Applications Silver or Gold competency. Ultimately, the program seeks to save employees from being phased out from the workforce due to increasing automation.
ManpowerGroup's managing director Richard Fischer said the partnership aims to solve both current and future talent challenges.
"Our collective goal with this program is to do just that – namely, helping to bridge the increasing gap between talent supply and demand in key fields," Fischer said.
"In doing so we also have the opportunity to support Microsoft's channel partners: to provide meaningful work for individuals, and; to go some way toward addressing the diversity imbalance in technology."