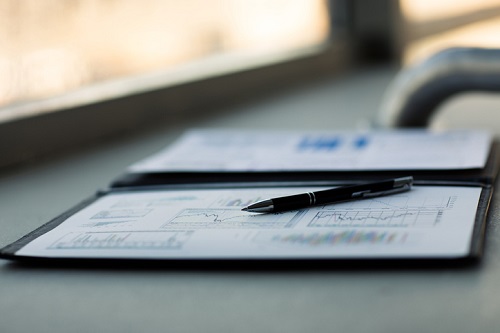 New research has revealed the estimated total cost of education across all three sectors, revealing the most expensive, and cheapest, cities by school fees.
The ASG Planning for Education Index data, compiled by Monash University, found that parents who send their child to a top private school in Sydney can expect to pay nearly $500,000 over the course of 13 years.
While Sydney was the most expensive city for a private education, it was the most affordable for parents sending their children to a public school ($66,470) – 3.3% below the national average of $68,727. The average median cost of public schooling in metropolitan Australia was estimated at $68,727.
Parents considering a Catholic education for their son or daughter in metropolitan Australia meanwhile, can expect to pay $127,027, while the average median cost of a private education in Australia's capital cities is $298,689.
The Index is based on data sourced from a survey of 2,300 members on ancillary costs conducted by ASG and public information on school fees – The Good Schools Guide and the My School Website.
Key findings
Brisbane is Australia's most expensive city for a public education;
Adelaide is Australia's most expensive city for a Catholic education;
Sydney is Australia's most expensive city for a private education;
Regional NSW is Australia's most expensive state for a public education;
Regional Queensland is Australia's most expensive state for a Catholic education;
Regional Victoria is Australia's most expensive state for a private education.
The data was consolidated and analysed by Monash University. Sarah Charge's youngest daughter is about to start Year 9 at a Catholic school in Sydney.
"The total cost of a Catholic education in Sydney is scary when you see it as a lump sum," Charge said.
"The estimated total cost is a lot more than I thought it would be, however we've been fortunate to source second hand uniforms and texts books which helps keep costs down."
Charge said she was also surprised the estimated total cost of a Catholic education in Sydney is below the national average.
"It must be the only thing that is, especially when you compare it to accommodation and house prices," she said.
Cost of education rising at double the inflation rate
ASG CEO, Ross Higgins, said irrespective of Australia's high or low inflationary environment, the cost of education has risen at more than double the rate of inflation over the past decade.
"Education costs, including tuition costs, uniforms, transport and devices are demanding a far greater share of the family budget than in the past," Higgins said.
Higgins added that more than ever, the costs associated with education are placing more of a burden on Australian families, who are already challenged by the rising cost of living.
"With less discretionary money to spend, it's going to be very hard to pay for education, which means parents who have saved will be in a better position in the long run," he said.
'Estimates don't reflect majority of private schools' fees'
The Independent Schools Council of Australia (ISCA) said parents should note that school fee estimates used in the marketing material of "glossy marketing campaigns" do not reflect the fees of the majority of Independent schools.
ISCA Executive Director Barry Wallett said that the most recent official data available shows a median Australian metropolitan Independent school fee of $6,685 per annum and that nationally, more than two-thirds of metropolitan Independent schools are charging below $10,000 per annum.
"Independent schools reflect the social and economic diversity of Australia and are predominantly attended by middle-income families," Wallett said.
"Their fees vary greatly, with the majority being far more affordable than modelling like ASG's suggests."
Wallett said that in addition, there are numerous ways parents can save on costs.
"Many Independent schools offer scholarships, all-inclusive fees, and discounts for siblings or lump sum payments," he said.
"ISCA strongly encourages parents to do their own research on the fees of the schools that interest them."