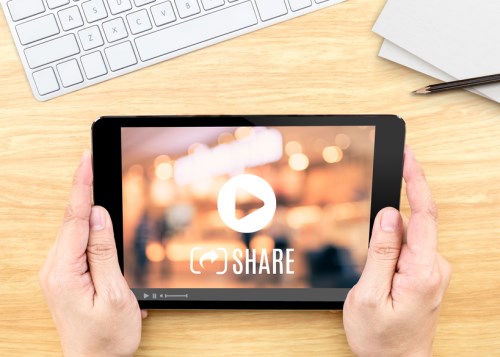 The Victorian Department of Education and a leading provider of educational videos have announced a partnership that will provide all secondary schools with highly engaging video content.
Currently, more than 50% of Victorian schools are using ClickView, a resource which is turning passive viewing into active learning and standing out as an effective online teaching and learning platform.
ClickView works directly with educators in order to make the best decisions about how the resource evolves in the classroom and influences teaching and learning.
Video learning has been shown to empower students to learn and develop independently. ClickView builds on this by creating engaging and visually relevant video content that allows students to watch, interact, and review learning materials at their own pace.
The resource also allows teachers to adopt more flexible teaching modes, such as flipping the classroom and building interactive videos that support students to learn in a more active and engaging way.
Edward Filetti, CEO of ClickView, highlighted some of the ways the new partnership can drive teaching and learning outcomes for school leaders.
"With this new partnership school leaders are able to provide teachers with the vehicle to turn passive viewing into active learning experiences," Filetti told The Educator.
At Belmont High School, ClickView's videos and interactive resources have been a highly valuable tool utilised by teachers and students to support teaching and learning across the curriculum.
As a result, the school has reported improvements in student engagement, collaboration, and communication.
As for the value of ClickView within the K-12 curriculum, Filetti says the resource offers an "expansive array" of video content covering key learning areas and cross curricula areas such as employability, wellbeing and more.
"This creates a powerful learning tool that allows students to watch, interact, and review learning materials at their own pace," Filetti said.
In 2019, ClickView will be focusing on a new way for teachers and students to discover relevant video content.
"Using machine learning we plan to release an all new curriculum-aware search engine," Filetti said.
"We will continue to invest in producing high-quality video content, covering more subjects than ever before. We will also progress further down the path to make video an active learning tool through interactivity with lots of exciting new features in store for our interactive videos."