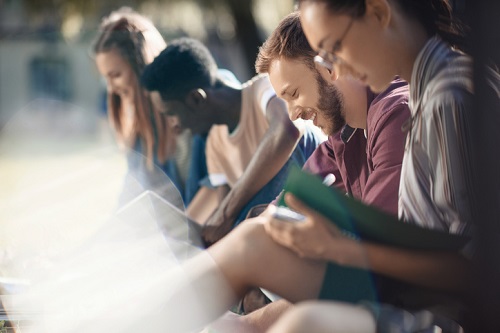 Prime Minister Scott Morrison has backed a conscience vote to finalise the issue of whether religious schools should be allowed to discriminate against LGBTQI students.
Australia's major parties have been split over whether schools should have their own internal rules that govern how LGBTI students act.
On Monday afternoon, Labor senator Penny Wong introduced a motion into parliament to bring the issue to a vote by Wednesday afternoon, but it was delayed by the Coalition.
However, Morrison has now put forward a proposal to the Opposition that would see students and staff protected from discrimination "on the basis of their gender, sexual orientation, relationship status or pregnancy".
The PM's proposal seeks clarification that "in deciding whether a school rule – a reasonable school rule – the Human Rights Commission and courts should take into account the religious nature of the school and whether the school considered the best interests of the child".
Another component of the proposal is to clarify that "nothing in the act prevents a religious school teaching in accordance with their own religious beliefs".
"I'm prepared to move that bill in the House today, that bill, which does those three things," Morrison told reporters in Canberra today.
The bill would require a 76-vote majority, but Morrison said he would suspend standing orders to let the vote proceed.
"If the Labor party and Bill Shorten are prepared to back this bill, we will vote for it today and we will get this done," he said.
Morrison said the only potential stumbling block was that Labor had not yet agreed to the three principles together.
"If they can't agree to do that, I'll make him another offer," he said.
"I'm prepared to have this dealt with as a conscience issue in my party and if he's prepared to do the same thing, then where the parties have been unable to agree, let's take the parties out of it, Bill."