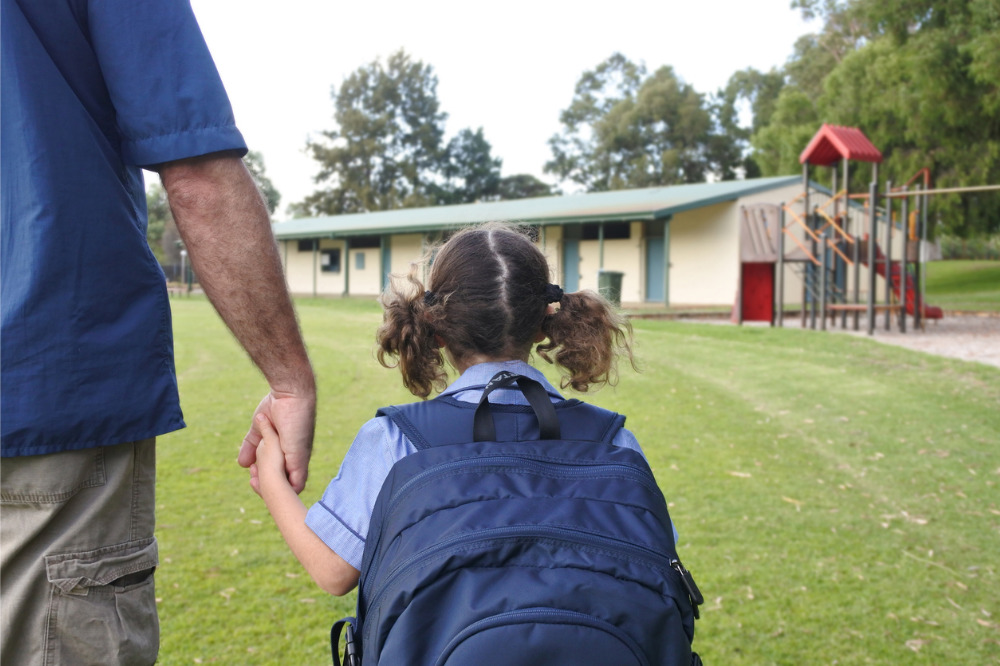 NSW teachers have been left blindsided after the state's government announced that schools would reopen a week earlier than expected.
Some teachers took to Twitter and Facebook to voice their anger and frustration that they had found out through a media report instead of being briefed by the Department – their employer – in advance.
"As usual, teachers treated with utter disrespect," one educator tweeted yesterday.
"So disrespectful and such a lack of understanding of the complexities involved in a return to school," said another
The decision, taken by Crisis Cabinet on Wednesday afternoon, means that students and staff will begin their staggered return from October 18 instead of October 25 as originally planned. In line with NSW Health's Covid-Safe guidelines, only fully vaccinated staff members will be allowed back on campus.
From October 18, children in Kindy, Year 1, Year 12 will be welcomed back, while Years 2, 6 and 11 will return a week later on October 25. All remaining grades will be back at school from November 1.
NSW Premier, Gladys Berejiklian, sought to justify the earlier-than-expected return to face-to-face learning as a result of the state's progress in achieving 70% double dose coverage.
"We didn't expect to have hit 70 per cent double dose on eleventh of October, so we are considering what that does for the school system," the Premier said in her 11am press conference yesterday.
The NSW Teachers Federation (NSWTF) says the announcement to bring forward the staggered return to face-to-face teaching in the areas subject to stay-at-home orders is "not without risks and not without challenges".
"Only fully vaccinated teachers and staff will be allowed back. This is clearly a necessary measure. How many teachers will be double vaccinated by that date remains unknown," NSWTF president, Angelo Gavrielatos, told The Educator.
"The failure to get all teachers double vaccinated in time for the face-to-face return of schools lies squarely at the feet of the government which refused to prioritise teachers in the vaccination rollout."
Gavrielatos said that while there is an encouraging take up rate of vaccination for 12-15 year olds, many 12-15 year olds will not be vaccinated at the time of return.
"As for under 12 year olds there are still no vaccinations available," he said.
"Significant risks remain for unvaccinated students who might get infected and transmit the virus to their families, each other and beyond."