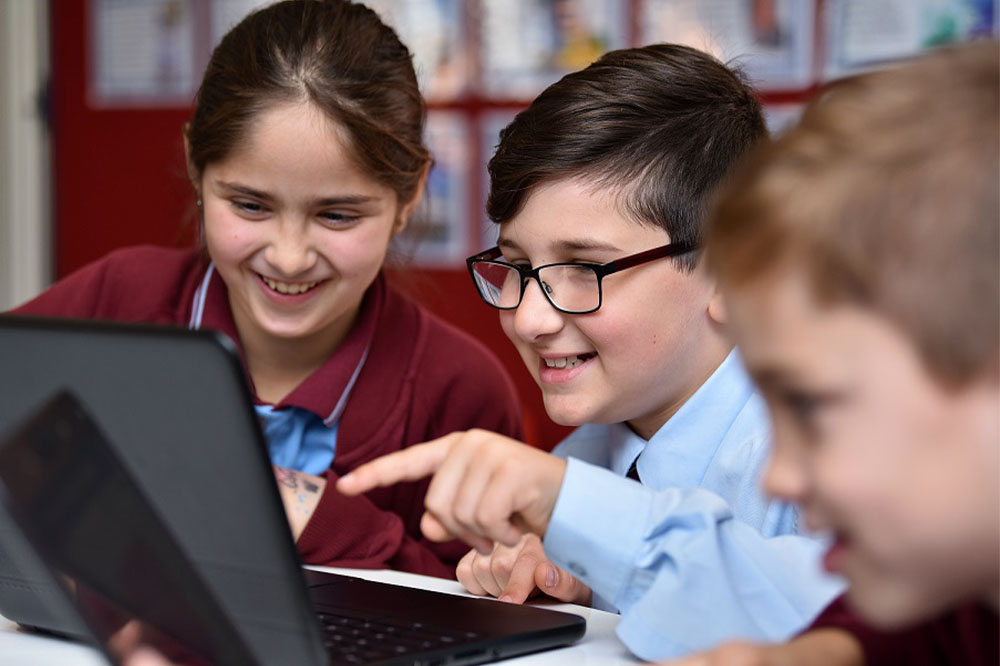 The recent extension of remote learning in NSW was met with anxiety by some parents, students and teachers across Sydney, with memories of months of at-home learning in 2020.
One principal who has been reflecting on the similarities of last year's situation as the state battles its second wave of COVID-19 is Lisa Gerrard, who heads up St Bernadette's Primary Dundas Valley in the Catholic Education Diocese of Parramatta.
"In 2020, going from face-to-face learning to a digital platform within a really short space of time was something that we had to manage really well, and we had to sit down as a team and really think about how that was going to happen and how we were going to roll that out," Gerrard said.
"We made sure that the staff was upskilled in how to use the technology, made sure that we had very clear guidelines and expectations about what we would put up there, what was going to happen and how that was going to be managed so that it would remain consistent."
Gerrard said a key challenge in 2020 was ensuring all students had equitable access to ongoing learning during lockdown, including those who needed to be onsite and those who didn't have devices at home.
"We are a community where not everybody has access to a device, so we had to put systems in place where we would loan devices to families so that they did have that opportunity," she explained.
"And we had many rosters in place to cater for those kids who needed to come onsite. We have a few Defence families and essential workers and so we just had to maintain the learning for those children as well."
Gerrard says that many schools, such as her own, maintained a lot of the positive changes from 2020 even when classes returned to face-to-face teaching in the first half of this year, and this has put them in a good place to deal with this current lockdown.
"If we noticed that there were children who weren't accessing the digital platform or that we hadn't heard from for a little while we would just keep in touch with those children, making sure everyone's ok. And we've continued on with the check-ins, with children who we notice have been away for a couple of days," Gerrard said.
"I guess they're some of the things that I don't want to lose, some of those good practices that we had in place, and we're making really a big effort to try and keep those."
From a leadership perspective, Gerrard said her key learnings were to be flexible and try to be "the face of calm" for the community.
"I also had to be an active listener. So if someone came in and they really needed my time, everything else shut down and I was theirs for that amount of time. And I still continue to do that."
Gerrard has nothing but praise for how her staff handled the extended 2020 lockdown and believes that trusting and having faith in the people around her is important to getting through the current period of online learning.
"To sit back and reflect as a staff on the amazing things that they did in that brief amount of time, I couldn't have asked for any group of people to work harder, to have more love for the kids or dedication to their job," she said.
"They just got in there, they did what they needed to do for the kids, and you can't ask for more than that."