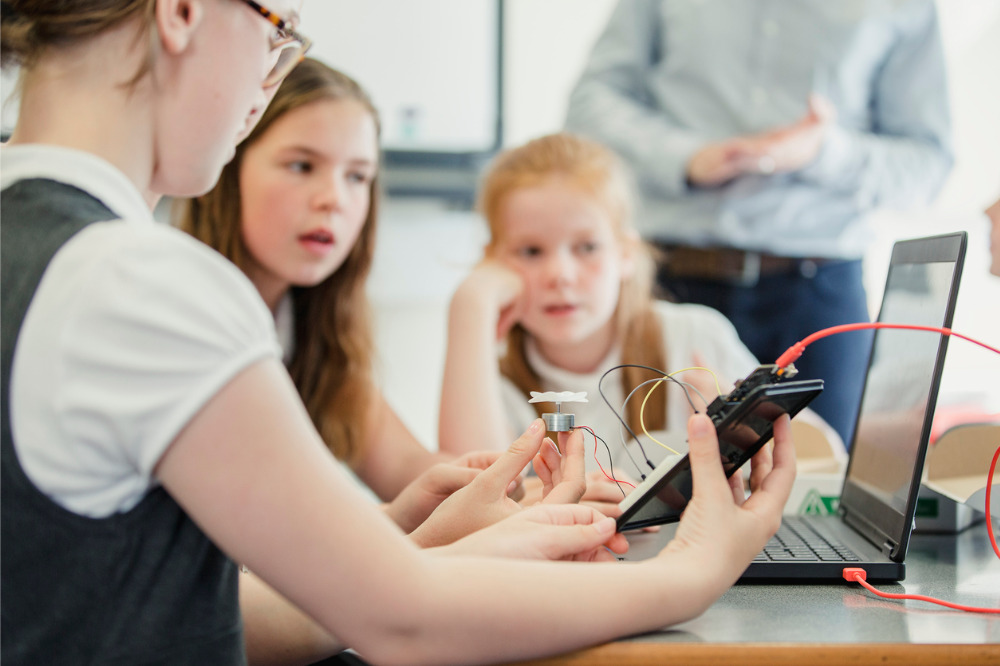 A new national study among Australian women has revealed a 50% drop off in girls studying STEM beyond high school.
This worrying trend could have long-term economic implications for the country, as studies show that changing just 1% of the Australian workforce into STEM roles would add more than $57bn to Australia's GDP.
However, despite 81% of women believing STEM is critical to Australia's future, four-in-five young women and girls hesitate in choosing STEM study.
As such, schools, governments and the corporate sector have been increasingly focused on improving female engagement in STEM, as well as finding new opportunities and pathways for girls to develop skills in this area.
Uncovering the barriers
New research commissioned by Sunsilk has revealed the major obstacles facing Australian women and girls in pursuing study or a career in Australia's STEM industry.
The key contributing factors to these barriers were gender imbalance (56%), feelings of a STEM career being inaccessible to women (20.6%) and most concerning, almost one in ten (9.5%) of women surveyed feel pressured by society to choose a career considered "more fitting" for women.
To help empower young women to take up a career in STEM, Sunsilk has launched its 'Rethink Pink' campaign. The campaign seeks to change the narrative for women in STEM and positively shift the limitations women and girls place on pursuing a STEM career.
The company recently partnered with social enterprise, Girl Geek Academy to deliver a series of four interactive online workshops that will see participants take a deep dive into a world of STEM and experience things like the science of hair, use tech to code a mother-daughter videogame, engineer their own shampoo bottle.
'Schools should engage with STEM-focused corporates'
Sarah Moran, Co-Founder and CEO of Girl Geek Academy, said high school principals have a considerable role to play when it comes to improving girls' STEM outcomes.
"Firstly, they can support engagement with STEM-focused corporates in arranging work experience opportunities for the Year 10 girls in their schools," Moran told The Educator.
"Secondly, although we've steadily increased the number of girls interested in technology, many schools still don't have enough interested students to hit the minimum numbers needed to justify running a class in Years 11 and 12."
Moran said principals can support change if they can strive to offer STEM subjects in years 11 and 12, regardless of the numbers – and those numbers will increase as those first classes become role models for future cohorts.
"The research from Sunsilk shows that there is an alarming 50% drop off in girls studying STEM beyond high school, so it's imperative that these subjects are offered in the later years of high school to pique interest, provide visible female role models and encourage STEM tertiary study," she said.
"Finally, both primary and high school principals could encourage women and girls to participate in STEM workshops together, like the classes offered by Girl Geek Academy and Sunsilk in the coming school holidays."
Moran said the latest research showed that nearly one in three girls aged 16-25 cite their female teachers as their most influential roles models.
"So it's also about supporting your teachers to increase their STEM professional development and then inviting parents to participate in those classes and conversations."