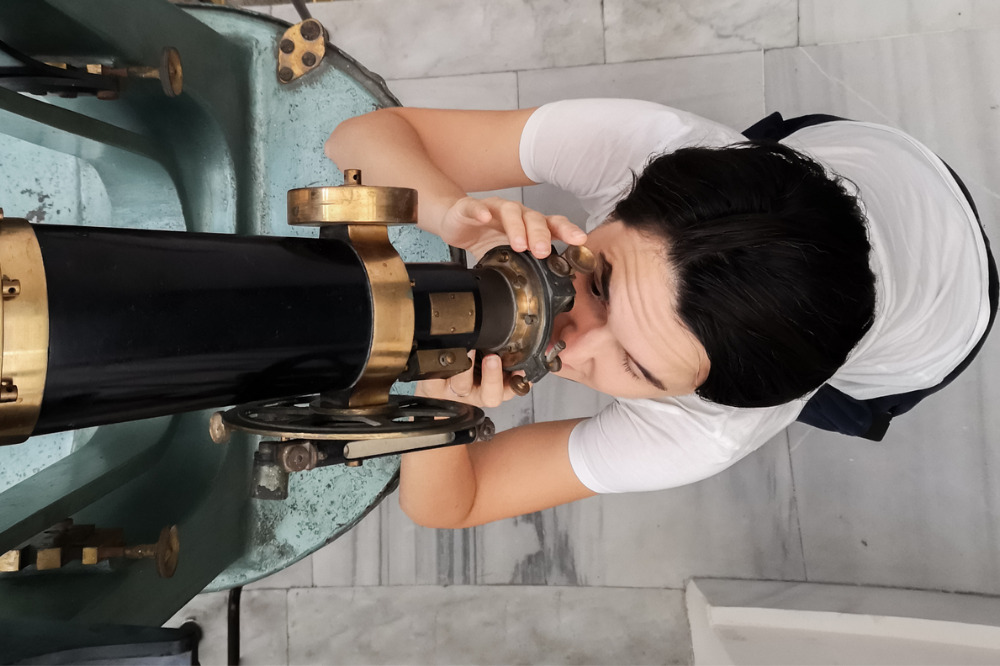 Students at Hamilton Secondary College in Adelaide will have access to South Australia's second permanent planetarium and a performing arts centre following a $9.2m upgrade by the state's government.
The upgrade is part of the South Australian government's $1.3bn investment in education, which includes more than 100 school building projects.
The College, which has a well-established reputation for STEM learning, hopes the new planetarium will inspire students to take up a career in Australia's growing space industry.
Students at the College can already apply for the 'Hamilton Space Academy', a program that empowers students in Years 7-10 to develop a passion and skills, knowledge and experience that will prepare them for university and further education linking to careers in the space industry.
Participating students get to work with specialised staff, attend Space Camp, listen to motivational speakers, connect with start-up Companies and undertake valuable work experience.
South Australian Education Minister, John Gardner, said the "one of a kind" project will enhance the College's existing strong reputation in STEM and inspire more young people to pursue a career in the space industry.
The school will also receive a new performing arts centre featuring a 152-seat theatre, major refurbishment of the existing music and drama building, refurbishment of the resource centre, air conditioning and acoustic upgrades for one of school's buildings, heating and insulation in the gymnasium and upgrades to the school's frontage facing Marion Road.
In recent weeks, other state governments have announced major funding for schools to expand their STEM projects.
For its part, the NSW Government recently announced a $5m grant to build a ground-breaking new technology school facility in Western Sydney. The Education Infrastructure Fund (EIF) grant, awarded to Australian Christian College in Marsden Park (ACC), will help to build a new three-storey technology facility at the College's K-12 campus.
The new facility will be fully equipped with STEM learning facilities for students, including video editing rooms with green screens, podcasting rooms, prototyping rooms, robotics labs, virtual reality capability and animation studios.
ACC Marsden Park principal, Brendan Corr, said that since the commencement of ACC Marsden Park 12 years ago, the school has pursued a "technology-rich" approach to learning.
"One key aspect of our College's approach has been rooted in our commitment to and experience in providing Distance Education," Corr told The Educator.
"This has meant that we have developed expertise, committed and a substantial resource base in what is embedding technology at all stages of the learning cycle, in all Key Learning Areas, and representing a broad range of instructional models including Explicit Instruction, Guided Inquiry and Project based learning".
Corr said the College has been pursuing its technology rich approach to teaching with passion, making the most of what temporary and "pop up" spaces and studios it has been able to craft.
"Providing purpose built bespoke spaces for students and staff to make full use of the technology will take their teaching and learning to another level of sophistication and effectiveness," he said.
"In addition, we plan to have industry experts manning a 'genius bar' in the hub so that there is always the guidance and support that our people need to seamlessly infuse the technology into the learning experience and to master the relevant industry standards".
A new high-tech Makerspace was also recently announced at Montello Primary School in Tasmania.
It is hoped the high-tech classroom will breathe new life into students' understanding of STEM education and prepare them for the jobs of the future.
The new Google-funded classroom, announced by Tasmanian Senator, Jacqui Lambie, Lucinda Longcroft, Google's Director of Government Affairs and Public Policy (AuNZ) and Member for Braddon, Gavin Pearce, follows a $33,000 grant from the tech giant.
The facility will also provide the school's 340 students special hands-on and problem-based learning in robotics, machine learning and virtual reality.
Marie Efstathiou, STEM Education and University Relations Lead at Google, said 2020 highlighted the importance of technology and access for students Australia-wide.
"We know the importance, and benefits, of student access to STEM subjects," Efstathiou told The Educator.
"It develops skills in problem solving, creative thinking and teamwork and increases student engagement in learning. As Australia recovers economically from COVID, these skills are in higher demand than ever before".