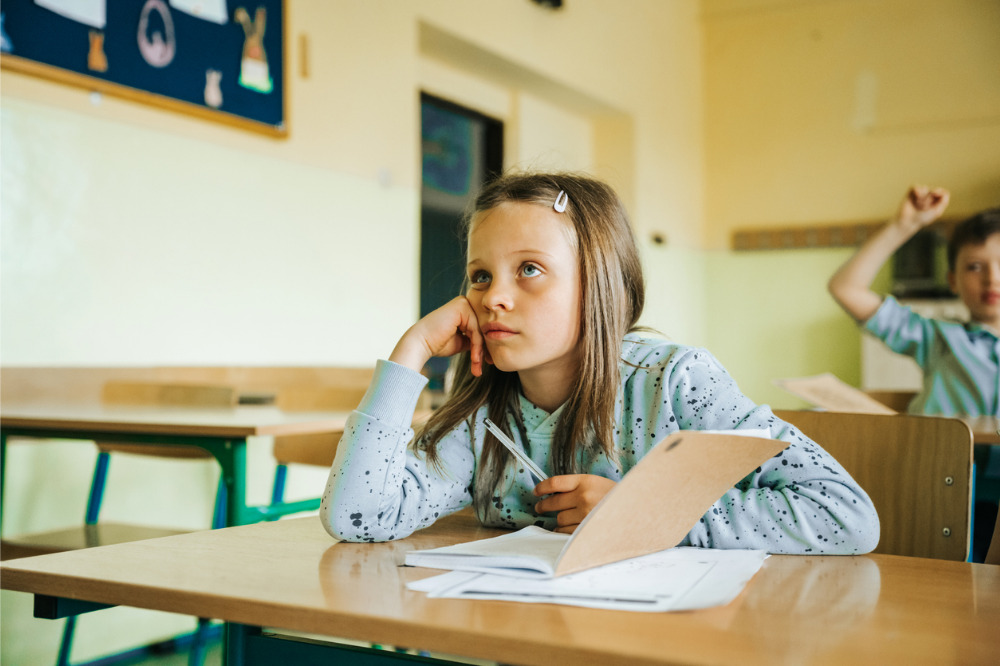 A growing body of research has revealed a strong correlation between student engagement and achievement in the classroom.
Studies have also shown that when students are engaged in the learning process, it increases their focus and attention and pushes them to adopt higher-level critical-thinking skills – something that all schools are eager to promote as young people prepare to face an increasingly complex world beyond the school gates.
While most educators recognise the value of engaging students, this is often easier said than done.
Below, The Educator looks at some of the reasons young people disengage from their learning, and how schools can respond to ensure their students are happy, motivated, and productive.
Reasons why students do not like school
The concept of thinking – as it is hard, effortful, and slow
They do not like much homework – especially if it is too easy or too difficult
Working on topics that require too much background knowledge
Learning topics that limits their working memory
Ups and downs of friendships
They do not like standardized testing
Lack of sleep
Teachers that do not match students' styles of learning
So, what can schools do to?
A happy student is a productive student
Pearson's Head of Pearson Clinical Assessment APAC, Mimma Mason, has worked in education and cognitive science with clinicians, educators, coaches and workplace health professionals to raise awareness of brain health.
Mason says progress in learning always comes back to wellbeing – not only structuring the learning task but the learning environment where students feel safe, engaged, rewarded, accepted and a sense of belonging.
"Teachers have known this intuitively forever but when you understand this principle and use it to design your lesson plans and guide your relationships in the classroom, it increases engagement and learning effectiveness," Mason told The Educator.
"Explicitly teaching these social -emotional learning factors to teachers and students alike has the capacity to increase academic outcomes."
Make your lessons exciting
Research by Microsoft has found that the human attention span has dropped to eight seconds – shrinking nearly 25% in just a few years.
The implications of this research for schools are obvious. If teachers' lessons aren't engaging, don't expect students to be tuned in during class.
Fortunately, ed-tech has offered schools with some effective solutions.
A study, by software company Videoscribe, shows the use of visuals has been found to improve learning by up to 400%. The study also found visual learning methods are 83% more effective than text alone – a finding that could shape how educators approach the important goal of boosting student engagement in and outside the classroom.
Other technologies, such as Virtual reality (VR) and Augmented Reality (AR) technologies are being used to help students learn without distraction, as well as simulate the classroom experience for pre-service teachers, who can test out their teaching skills to support learning, engaging their learners, and managing behaviours.
Make sure your students feel important
It might sound obvious, but making sure your students feel cared about can mean the difference between an engaged student and a disengaged one.
Mooroopna Park Primary School was recently recognised on the national stage for its student wellbeing and engagement programs. Principal, Hayden Beaton says the variety of supports the school offers its students has made a meaningful difference to how happy, engaged and motivated they are.
"We currently have a full-time speech therapist, school chaplain, play therapist, before-and-after school care, visiting paediatrician (fortnightly) Koori Education Support (KESO), our own school bus and a full-time chef that provides breakfast, lunch, morning and afternoon tea each day," Beaton told The Educator.
"We have great support from local businesses that enable us to offer all this and more at no cost to our families. The people involved in our school have a genuine desire to support our students and families."
Promote a good sleep routine
Studies have shown that Australian teens are the third most sleep deprived in the world and that more than 70% of Australian high school students suffer from regular sleep deprivation.
Teenagers face a three-hour sleep deficit per night on average, but those who spend five hours a day online are 50% more likely to fail meeting their minimum sleep requirements than peers who only spend an hour online each day.
As kids prepare to head back to school for Term 4, a sleep expert from UniSA Online says modifying sleep routines now will allow enough time for children's body clocks to adjust to a new schedule before school starts.
"School leaders can encourage students and parents to consider the significant benefits of a healthy sleep routine by talking to children more about the benefits of sleep and risks of not getting enough sleep," Dr Stephanie Centofanti from UniSA Online told The Educator.
"Increasing children's understanding of why a good sleep routine is important, in the same way exercise and nutrition are focused upon in the curriculum, can help them to maintain healthy sleep behaviours."
Dr Centofanti says providing resources to students and parents (e.g. class activities, posters around the class, fact sheets) can help bring sleep to the forefront.
"Creating opportunities for students to work on shared activities with their peers can also be helpful – for example brainstorming a healthy nighttime sleep routine and coming up with goals for the class, such as no phone use for 30 minutes before bed," she said.
"There are many free resources and activity ideas available for teachers on the Sleep Health Foundation website."