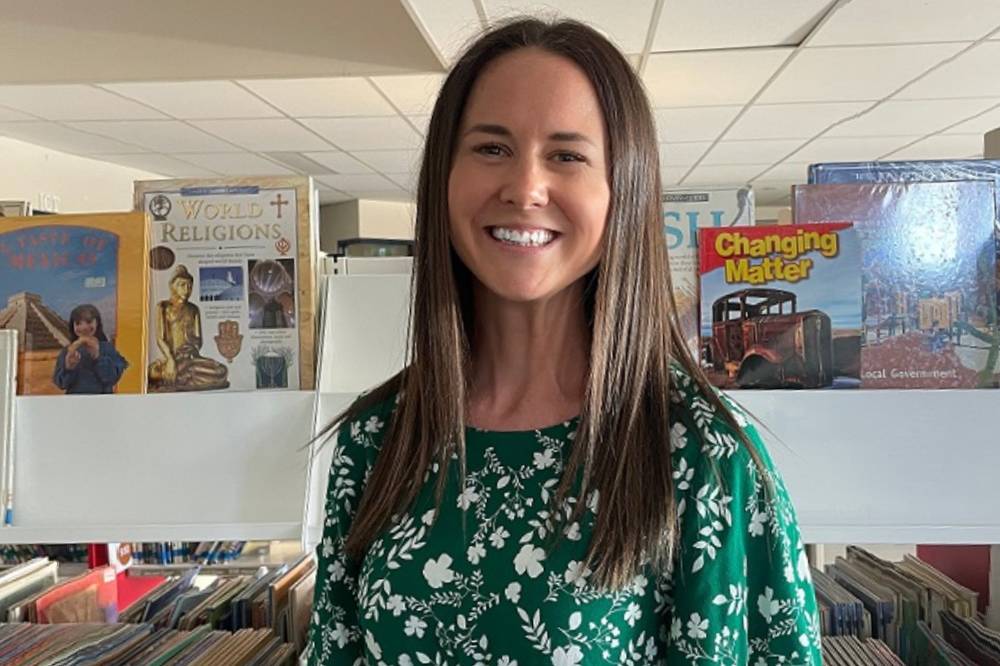 According to studies conducted over the last 18 months, almost half (47%) of school principals experienced teacher shortages in 2020.
Adding another layer of complexity to this challenge, data has found that Australia's student population is set to rise 21% by 2030 – and the early childhood sector is starting to feel the punch, requiring an estimated 49,000 more teachers by 2023.
To address these challenges, Swinburne University of Technology and its online delivery arm, Swinburne Online, have been supporting pre-service teachers to flourish and progress through their courses despite the pandemic, delivering more than 1,200 remote pre-service teacher placements with schools in the last 18 months in addition to over 1,200 early childhood on-site placements.
Delivered by Swinburne Online, the award-winning simulation service built on Mursion Virtual Reality (VR) software, is a mix of VR and specialist actors presented as avatar children across all ages. Providing real-time responses, the simulation immerses teacher education students in life-like classroom experiences to test out their teaching skills to support learning, engaging their learners, and managing behaviours.
"The most wonderful gift that this technology offers us is authenticity in the closest way possible," Associate Dean for Education at Swinburne, Associate Professor Narelle Lemon, told The Educator.
"The virtual students that are in the classroom are actually real-life actors behind the scenes, so they are responding to what the education student is saying in the role of the teacher right at that moment."
Assoc/Prof Lemon said virtual students simulate what would happen in a real-life classroom down to peer interactions, interruptions, low engagement and jumping in before being asked.
"All those natural human responses that we experience in the classroom occur in real time and they are responding to how the education student sets up and runs the lesson at the moment in time," she said.
"It is absolutely amazing. It feels so real and is a powerful way that technology and humanising virtual experiences partner together to allow for our education students to develop their skills and transfer theory into practice as they become teachers."
Helping schools and principals navigate change
Assoc/Prof Lemon said Swinburne is working closely with schools and educational settings in a variety of ways to ensure staff and students are supported as they head out of this tumultuous year and into what will hopefully be a smoother one in 2022.
"Some staff have been involved in professional learning activities to support school leaders. We also work with school leaders to ensure productive communication around placements and ensure success," she explained.
To improve teacher education programs, the university is involving principals in its Course Advisory Committee meetings. This, says Assoc/Prof Lemon said, allows the programs to be suited to the reality of teaching in a classroom.
"We also consult with principals to develop new placement mentor assessment forms in partnership with Victorian Department of Education and Training and other Victorian initial teacher educators providers," she said.
"The process is allowing for a streamline in assessment and mentoring practices that enhances the principal and school leaders experience in supporting future teachers when they are on placement."
Assoc/Prof Lemon said said a team within the Department across on campus and online delivery have secured substantial funding from the Victorian Department of Education and Training to develop a new and innovative program that supports principals in regional and remote and/or lower socio-educational advantage schools.
"The Swinburne Teachers and Regional Remote Schools [STARS] is a program for pre-service teachers as part of the Access Quality Teaching Initiative," she said.
"This program provides valuable experience to students studying the Bachelor of Education (Primary), Master of Teaching (Primary) and Master of Teaching (Secondary) giving them unique access to new and challenging educational communities."
Assoc/Prof Lemon said the aim is for education students to become a part of a school environment where they learn how to truly become a part of a school community working closely with principals and teachers as well as students, parents, elders and mentors with the hope that upon graduation further engagement will continue professionally.
'There is always someone to support you'
Swinburne Online student, Madeline Johansen decided to switch careers during the pandemic, having always wanted to be a teacher. Johansen found that studying online provided her the flexibility to continue working and study at a pace that suited her.
To date, Johansen has completed both an on-site and a remote placement. In her remote placement she delivered lessons 'live' online (synchronous) lessons via Zoom, as well as supporting resources and recorded lessons so that students and parents were able to access lessons and learn in their own time.
"Initially I was hesitant about studying online because I was worried about a lack of support. This couldn't be further from the truth. The eLAs always reply to your emails promptly, especially in the lead up to assignment due dates," Johansen told The Educator.
"I had an urgent question for a recent assignment, and I sent my email, made a cup of coffee, and by the time I sat back down my eLA had already replied. The Student Advisors also have a wealth of knowledge and are always so friendly and polite. There is always someone to support you."
Johansen said that while completing placement online was a unique and challenging experience, it allowed her to harness a whole new set of skills.
"Approach your online placement with a positive attitude and an open mind because it was certainly not what I expected," she said.
"I was offered a job as a teacher's aide at the school where I competed my online placement, so although I initially felt disappointed about not being in the classroom, it led to a wonderful career opportunity."