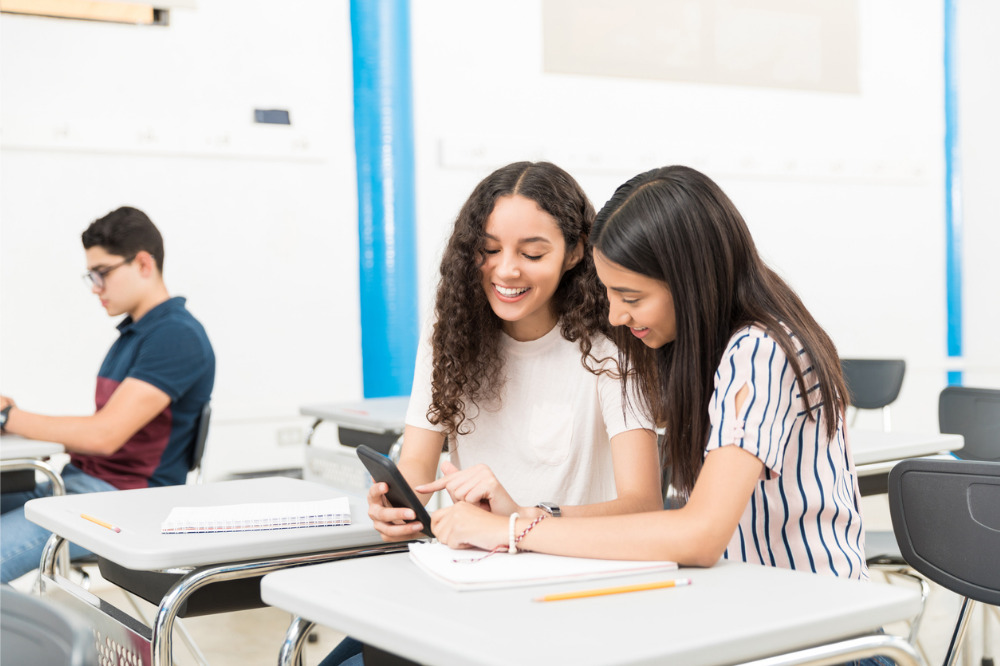 A recent survey by the Gonski Institute for Education found that 83% of parents think their children are negatively distracted by digital devices.
The study, which investigated how digital media and technologies impact children's wellbeing, health, and eventually learning at school, found that while parents acknowledge digital devices as being important to their child's learning, they are finding it increasingly difficult to moderate their child's digital habits at home.
Digital devices are also proving to be a negative distraction on student learning at school – an issue that has led several state governments to ban the use of smartphones and other devices in the classroom.
However, some experts say that instilling digital discipline in young people requires careful consideration from educators, parents and policymakers.
Tony Maguire, Regional Director Australia and New Zealand at D2L, says digital discipline should be seen as part of a school's broader approach to discipline policy, not as a separate 'anomaly' to the broader curricula.
"Technology – both devices or software like LMSs and collaboration tools – should be a regular part of a personalised education experience," Maguire told The Educator.
"This policy applies to everybody in the school community: students, staff and parents. Through this inclusive approach, schools can drive qualitative engagements which subsequently assists in securing support from all stakeholders".
A key step in instilling digital discipline, says Maguire, is to ensure clear expectations are in place and communicated in a way which is relevant and applicable to each stakeholder group.
He said a common approach used by schools is that of a 'digital contract'.
"These contracts can provide a simple process that underpins broader buy-in and reference point or 'trigger' at the punitive end of the policy," Maguire explained.
"This process can then be renewed on an annual basis to ensure progress and consistent improvements to the way young people and the entire school community benefits from digital technologies".
'Build a rich activity-based learning ecosystem – not just something shiny'
Peter West currently leads a Learning Technologies Team in a 'Digital Lab' at TAFE NSW. Prior to this, West was Director of eLearning at Saint Stephen's College in Queensland, where he was instrumental in helping the school achieve a nationally recognised blended learning model.
According to West, many discipline problems in tech-enhanced classroom stem from simply putting laptops and a few online resources into a traditional teaching paradigm.
"When a rich activity-based learning ecosystem is built, along with the appropriate changes in the teaching paradigm, students can be more active and engaged, and can learn in a meaningful way," West told The Educator.
"This results in fewer discipline problems as students always have high-quality, personal learning paths to follow".
However, West pointed out that if passive learning is still the main focus and laptops, or other devices, have been introduced in a superficial manner without being just a small part of the bigger educational picture, they can be just another distraction.
"The paradox is, when introduced properly, technology can make the learning experience more personal and more engaging, reducing the possibility of distractions and the subsequent discipline problems," he said.
"To the uninitiated, this may seem counter intuitive, yet this is the paradox when technology-enhanced learning and teaching is done properly, building the complete eLearning ecosystem rather than just going for the 'shiny'".
Where mobile phones in classrooms are concerned, West said he is not a believer in their use educationally.
"I see them as a consumption and communication device," he said.
"When a rich, active learning environment is deployed online, students need to create – whether it's editing videos and podcasts, writing and formatting, or even using CAD or gamification tools. Laptop or desktop computers are still much better than mobile phones for this".