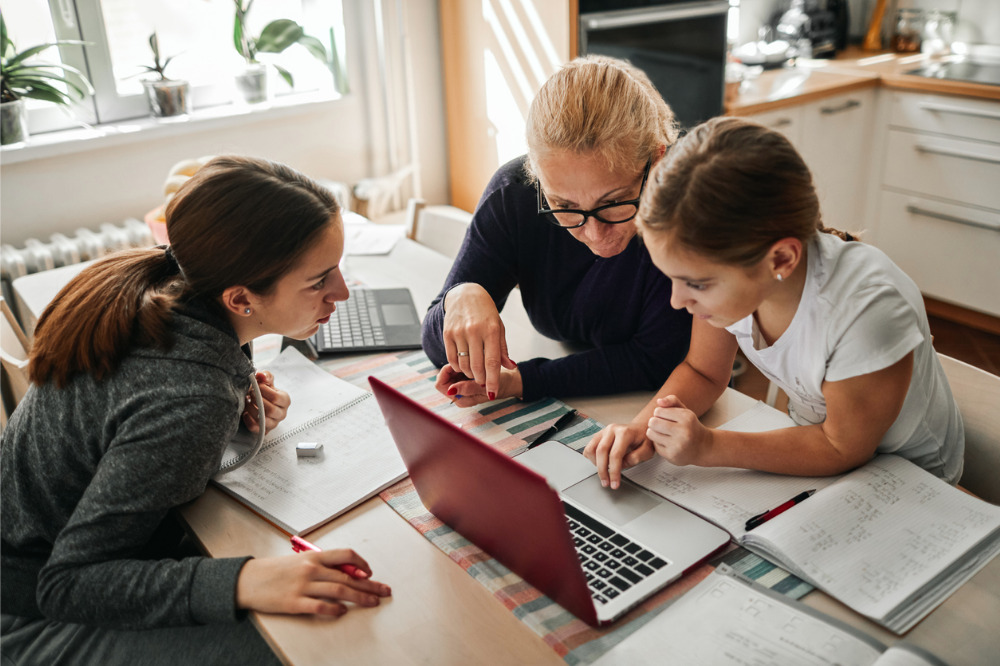 Studies conducted over the remote learning period found that the COVID-19 pandemic has put a massive strain on the mental health of young people. One glaring consequence of this is the impact that lockdown has had on their engagement at school.
To offset this, governments have invested in tutoring programs and other initiatives, determined to make sure that disadvantaged students don't fall further behind.
Since the beginning of the pandemic, parents who are not deemed as essential workers have shared the burden thrust upon communities under the Department of Education's remote learning framework.
After a gruelling period of uncertainty, technical troubles and frazzled lines of communication, schools and parents across Australia proved that they could work together and ensure that student learning outcomes remained on track.
However, as the COVID-19 pandemic drags on, one term has been doing the rounds which frustrates the nation's hard-working teachers, and that term is "home schooling".
The reasons for this are varied, but a common viewpoint is that because households are not schools and most parents are not qualified teachers, the term is offensive and shows disregard for the tireless work that our nation's educators do every day.
One education expert says parents should see themselves as 'lockdown learning supervisors' rather than teachers.
"Many parents have had to juggle work from home at the same time that their children are trying to do school-work – a challenging situation," Professor Garry Falloon, Director of International Engagement and Professor of STEM Education at the Macquarie School of Education, said.
"Parents are not expected to be teachers, and learning from home is not home-schooling."
Instead, says Falloon, the parents' role is as a supervisor of learning, with the bulk of formal instructional materials and teaching interactions provided by their child's school.
Below, Professor Falloon shares 8 tips to help parents harness this role to maximum effect during lockdown.
Establish a workable daily routine and stick to it: "Routines are important for children of all ages, from when you get up to when you start work and take breaks," he says. "Mornings are often best for formal learning."
Set up a quiet, dedicated learning space for schoolwork and remove distractions: "Some parents set up workspaces with timetables and learning materials the night before, and disable device notifications for children who are working online."
Set clear expectations, defined by outputs rather than time spent: "Checking 'screen time' is important for health and wellbeing, but we all know time spent at a screen does not necessarily equate to level or quality of output."
Resist 'doing the work' for your kids: "Use open-ended questions to encourage your children to work out their own answers to learning challenges or problems - What? How? Why? Can you explain? Tell me how you… ?"
Reward goals: "Agree on some output-focused targets for your children, with breaks, fun activities and exercise as motivations to meet these."
Be present when you're present: "When you promise your child some quality time, turn off your emails and messages. Make sure time spent with them is quality time"
Team up: "Some parents have developed rosters where one parent supervises the children of others online, making it possible for other parents to focus on work."
Maintain social interactions between friends and classmates: "Try to encourage children to collaborate virtually in groups on learning tasks using online collaborative tools like Google apps (even if it's not done at the same time). Doing this serve both academic and social purposes."