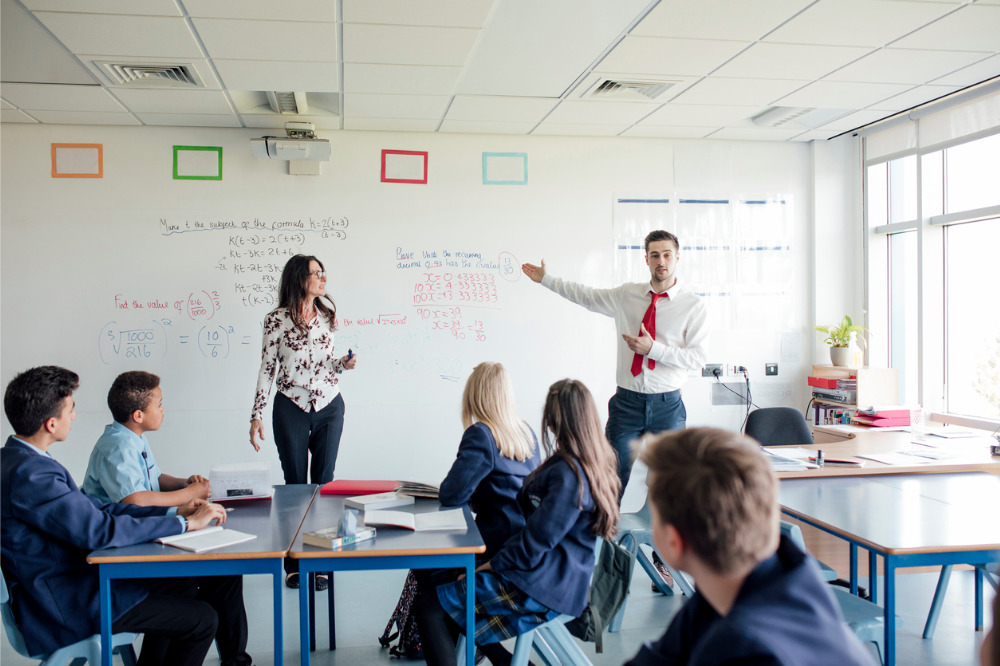 New evidence shows that there was very little difference in student achievement between 2019 and 2020, challenging assumptions about 'learning loss' from the remote learning experience.
The research, conducted by the University of Newcastle, offers comfort to parents, teachers and school leaders, all of whom have been concerned about reports that more than a million students have fallen behind as a result of last year's lockdowns.
The paper, titled: 'Evaluating the Impact of COVID-19 on NSW Schools', compared 2019 and 2020 data of Year 3 and Year 4 students, gathered for a trial on the effects of Quality Teaching Rounds professional development.
As part of the original study, students from 62 NSW schools were tested in Terms 1 and 4 in 2019 and students from 51 schools were tested in Term 1 in 2020.
'A striking counter-narrative'
Laureate Professor Jenny Gore, the Director of the Teachers and Teaching Research Centre, said the research offers a "striking counter-narrative" to widespread speculation about alarming levels of 'learning loss' for all students.
"Students learned and achieved during 2020. They did not go backward or experience 'learning loss'. Rather, some did not achieve the same level of growth as students in the previous cohort, and others achieved more," Professor Gore said.
"If students fell behind in their learning during the schools' closedown, as the NSW Check In assessments suggested, our study indicates that teachers and students' families have done an outstanding job in helping students draw level with and even overtake expected achievement levels."
While the study found no significant differences between the 2019 control group and 2020 cohort in student growth in maths or reading, there were some variations when it came to particular groups of students.
For example, Year 3 students in less advantaged schools achieved less growth in mathematics in 2020 compared to 2019, while Year 3 students in mid-range ICSEA schools achieved more growth in mathematics over the same period. The study found no differences in achievement growth for Indigenous students or students in regional areas.
Serious concerns for wellbeing persist
In addition to examining student outcomes between 2019-2020, the researchers also studied the impact of the pandemic on student and teacher wellbeing through the use of student surveys and teacher and principal surveys and interviews.
Professor Gore said the findings from the study raise concerns about the impact on student wellbeing, even after returning to face-to-face schooling.
"Teachers told us about increased stress, anxiety, poor social interaction and focus, and difficulties re-engaging in the classroom among their students," she said.
"The cancellation of non-classroom activities such as sport, assemblies and excursions might have been a factor in teachers reporting high levels of fatigue and a rise in unacceptable behaviour."
The survey data also showed that morale was significantly lower for teachers in 2020 than in 2019.
"Teacher morale and wellbeing are foundational to student achievement. Teachers openly reported increased workload and emotional exhaustion, conditions that can lead to a stronger desire to leave the profession," Professor Gore said.
"Our research highlights a need to provide ongoing support to all teachers and students to ensure their wellbeing as the 2021 school year commences."
'Wellbeing must be the top priority'
NSW Primary Principals' Association president, Robyn Evans, said that for principals to operate in the way they do and to maintain the cognitive load they carry, their wellbeing must be prioritised.
"Skills including prioritising self, reflecting on bright-spots daily, adopting and internalising positive wellbeing habits, planning time to collaborate with colleagues creates connection and conversations that strengthen communities of practice and collegiality," Evans told The Educator.
"Third Space learning – making time to debrief and finish up last minute 'things' in the car whilst driving home or catching the train – ensures we can be the best version of ourselves as we walk through our front doors each day to our family and friends".
NSW Secondary Principals' Council president, Craig Petersen, said that collegial support is critical and constantly rated as the most valuable by colleagues across all jurisdictions.
"COVID restrictions have limited the ability of principals to meet with other principals beyond their immediate networks," Petersen told The Educator.
"As restrictions ease, it will be important for all principals, especially those who have been recently appointed, to actively engage with colleagues for support and camaraderie".
Also important, says Petersen, is maintaining a healthy work-life balance.
"This means quarantining time for yourself and your family and knowing when to shut off the emails and put the phone on silent".