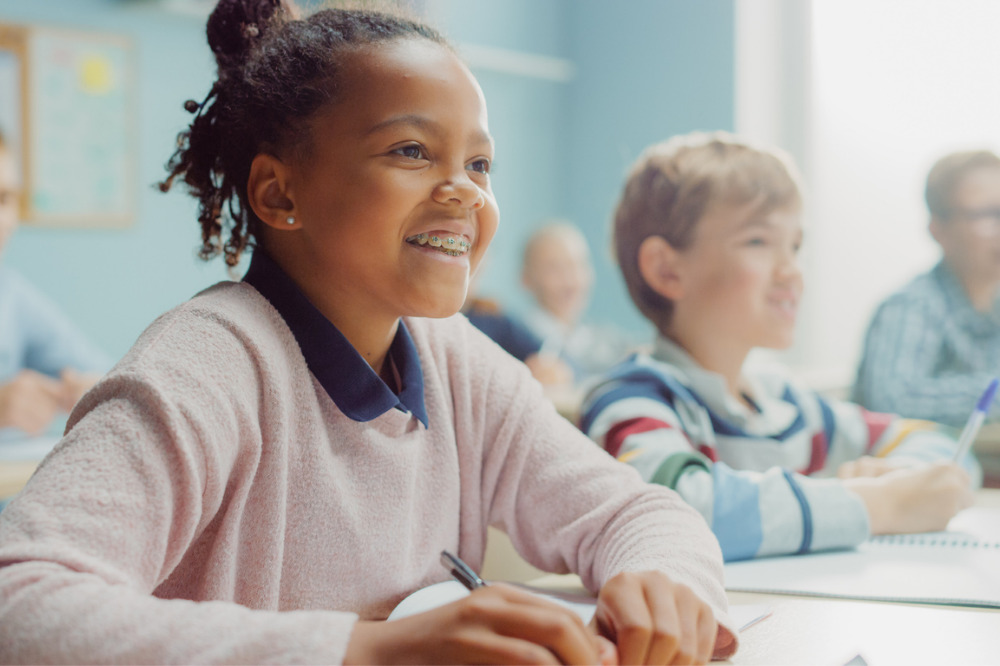 Studies conducted over the remote learning period found that the pandemic put a massive strain on the mental health of young people throughout 2020, one glaring consequence of this was the impact this was had on their engagement at school.
Indeed, the way in which the COVID-19 pandemic transformed Australia's education sector meant that regular routines were thrown into disarray, creating confusion and anxiety for millions of students.
The challenge for educators here was two-fold: to ensure that their students were connected with robust mental health supports, and to keep them engaged in their learning so that they didn't fall behind academically during that overwhelming and stressful time.
Fortunately, the importance of developing student support strategies during the remote learning period was not lost on Australia's school leaders, and many wasted no time in putting such strategies into place.
Regaining a sense of normalcy
Some principals have leveraged the unique opportunities that lockdown brought about to transform the way that teaching and learning happens in their classrooms.
Santa Sabina College Middle Years teacher Stella Azizian said that while keeping kids engaged during the lockdowns was difficult, this was even more challenging once they returned to the classroom, because it was yet another change of routine.
"Although our students are used to flipped classrooms and have good IT skills, they were still very dependent on teacher-directed instructions and feedback as well, and this has impacted on their motivation and engagement," Azizian told The Educator.
Azizian said the school identified these issues early on and worked hard on maintaining a sense of normality for students by putting in place a familiar routine for them.
"Our first goal was to encourage students to create a learning space in their homes away from distractions, to dress in a school and sports uniform and to adjust our timetables to ensure we had a balanced day," she said.
"We divided our day into two parts: during the first half of the day, we taught students interdisciplinary units; the second half of the day was dedicated to our holistic Santa Strong program".
Azizian said the program involves weekly assemblies and community activities, music, wellness, spirituality, co-curricular activities, enrichment, physical and cultural activities to keep students energised, engaged and connected.
"This allows us to come together as a school and trust our co-curricular program to ensure that students have access to different opportunities," she said.
"It's also about bringing about a sense of normality so that students feel connected to their school and their peers".
Teachers should also be the "lead learners"
Ormiston College, located in Brisbane, was another school that took a proactive approach to student engagement during remote learning.
Rather than retain all of their usual timetable responsibilities, teachers at the College became subject leaders, taking responsibility for a specific subject at a specific year level.
"What that allowed us to do was give our teachers time to develop quality resources we hoped would keep our students connected and engaged," Webster told The Educator.
"One of these was our teacher video resources, which ensured teachers were available for much of the week to check in with students and see that they were engaging with the learning activities and to provide quality feedback to students".
Webster said these resources allowed teachers to see that their students were not only completing the work that was assigned but that learning was actually occurring throughout the week.
"We think we've achieved a model – and it hasn't been without its issues – where we are able to focus on students actually connecting and hopefully in 2020 getting a year's worth of learning from this experience".
Reflecting on the 2020 lockdowns and the shift to remote learning, Webster said the experience amplified the fact that while some students cherished the opportunity to work alone in quiet spaces, others were feeling more isolated and missing the opportunity to work on group tasks.
"This is telling us that we need to put some thought about how we develop some collaborative online tasks for classroom-based learning on campus as we all move forward".
Use chat to check for understanding
Sheldon College, which independently surveyed its three key stakeholders – students, parents and staff – to better understand the effectiveness of their home learning program and to measure the sentiment towards the College's handling of the pandemic.
The result was a resounding success, with an overwhelming 90% of parents saying they were very satisfied with the Colleges home learning system. More than 50% of parents also said their opinion of the College increased, based on the manner in which staff responded to the COVID-19 crisis.
Dr Lyn Bishop, Founder and Principal of Sheldon College, said teachers, through its state-of-the-art IT system infrastructure, coupled with a quality teaching and learning framework, were able to continue to pioneer their practice through lockdown.
"This took the form of distributing a collection of essential learning materials both in paper and digital form," Dr Bishop told The Educator.
"Our existing device program ensured access to curriculum resources from home was seamless".
Students from Years 1 – 3 used their College provided iPad and stylus to access the suite of digital learning tools in the form of College paid apps and resources, while Years 4 through to 12 continued to use their self-managed device to access their e-books and other College-provided learning services.
"Our Academic Continuity Plan included a graduated approach to daily student engagement based on the year level of the child," she said.
"This ranged from daily literacy and numeracy lessons explicitly taught by the classroom teacher via video links, through to the maintenance of a full school timetable via Zoom in the upper Senior College".
Dr Bishop said students continued to be supplied with learning materials, access to subject based learning platforms, video conferencing tools, flipped-learning materials and printed material, and had communication with their teachers and peers through means of learning management system social streams.
"Understanding the challenges being faced by our students, teachers were able adapt their lessons to meet student needs".