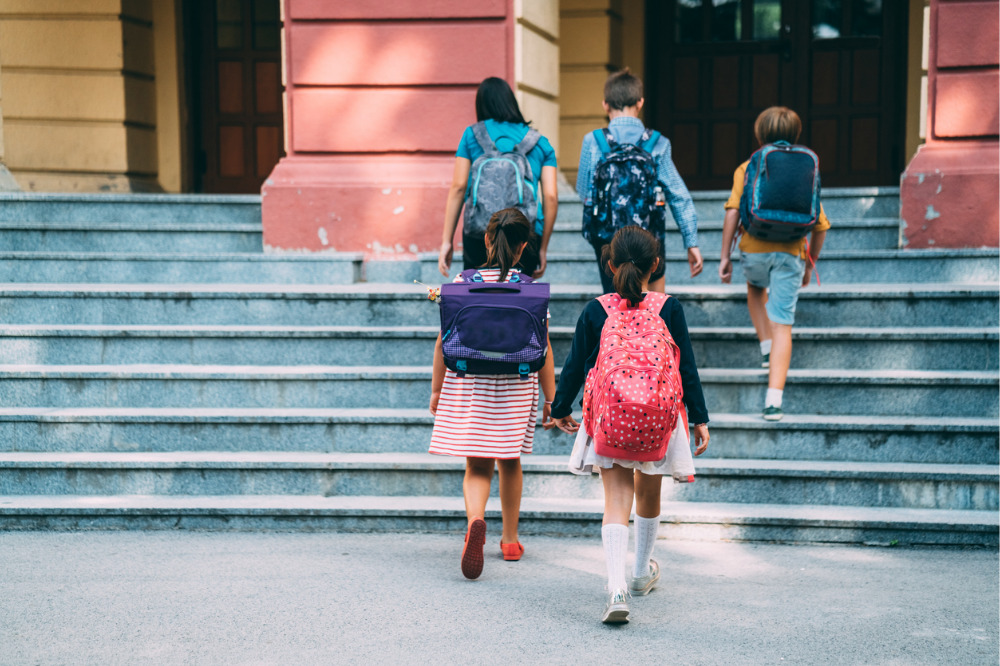 A staggering 90% of Australian parents are anxious about disruptions to schooling in 2022 while 63% long for a stable, non-disruptive school year, new research shows.
The research by online tutoring company, Cluey Learning, highlights Australian parents' main ambitions for the 2022 school year and the need for more individual learning plans.
According to the findings of the survey, the top ambition of parents in 2022 is having a stable, non-disruptive school year, followed by having their children socialise with their friends and get back on track with their learning.
Seventy-two per cent of parents felt the biggest issue with remote learning last year was their child missing their friends at school.
"My main ambition for my children's 2022 school year is for them to re-engage with their peers and rebuild the social connections that are so valuable for their development," Jen.W from ACT said.
"The academic learnings will come with time, but so much of their mental wellbeing is grounded in their integration and acceptance by people beyond those they were in lockdown with."
Another parent, Sarah H from NSW, agreed.
"The main ambition I have for my children is to be able to make friends and learn to re-socialise. Having and making friends is a big part of the school years."
Other key findings from the report include:
72% of parents are concerned their child won't get the individual attention they need to succeed this year. Additional findings from the research include;
96% acknowledge that children need more individual learning plans.
88% of parents agree that children should be looked at as individuals rather than as one group.
69% think that some things that children are being taught in school are non-essential.
83% believe that not all teachers are prepared to deal with children's special learning needs such as ASD or ADHD.
Over half of parents find the school curriculum harder than expected.
Over a third of parents surveyed would consider homeschooling their child in the future.
Dr Selina Samuels, Cluey's Chief Learning Officer, says the report has implications for principals, given their close relationships with parents.
"Principals have always been highly cognisant of the role that schools play in the lives of students, far beyond a single focus on academic learning," Dr Samuels told The Educator.
"In turn, COVID has shown us that learning extends beyond the school gates."
Dr Samuels said students are understandably keen to get back to the social and physical environment of school, but educators have also realised that for many of them, a hybrid approach to learning can be hugely beneficial.
"Now is the time to explore an approach to education that integrates learning in the classroom with a more personalised one-to-one or small group support, enabled by technology."