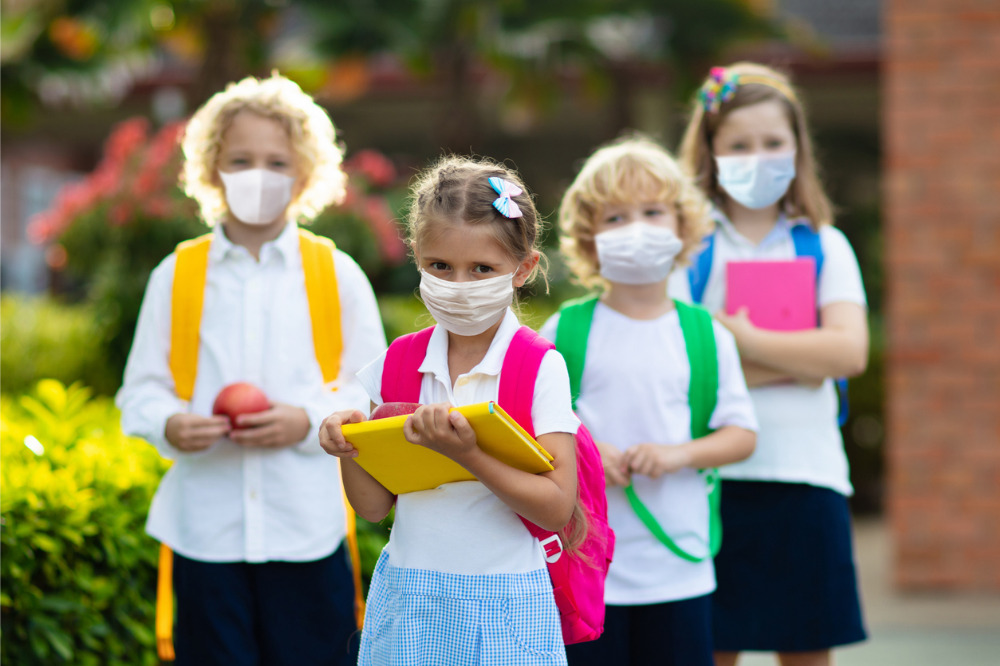 More than half of Australian parents don't believe it's safe for children to return to classrooms as planned, a new study shows.
As the new school year dawns, fears over the spread of the Omicron variant and health risks to staff and students are playing on parents' minds.
According to the survey of more than 3,000 Australian parents by The Parenthood, just one-fifth of parents said it is safe for school to return (20%) while 14% stated they don't know. However, a staggering 66% said they feel it is unsafe to send children back into the classroom for face-to-face learning.
More than half of respondents said school should be delayed to allow precautions to be taken around the provision of masks, Rapid Antigen Tests and ventilation (56%), to allow the peak of Omicron to pass (52%) and to ensure more children can be vaccinated (51%).
"There is consensus among a significant majority of Australian parents that returning to school in the current circumstances is not yet safe for children," The Parenthood's Executive Director Georgie Dent said.
"In the weeks since the 2021 school year ended the Covid picture around the country has changed dramatically. Having spent almost two years heeding the strict message that keeping kids home was the best way to keep them, and others, safe from this virus it is not surprising that against a backdrop of surging cases parents aren't feeling confident or certain that returning as planned makes sense."
Dent said the "leap of faith" – from strict rules and limited case numbers to few restrictions and an exponential explosion in cases and hospitalisations – parents and children are effectively being asked to trust is "evidently difficult".
Despite many health experts publicly calling for schools to open and return as planned, parents remain far more worried about the health risk that covid poses to their child/ren (62%) than the impact of additional disruption on their child/ren's wellbeing (36%).
Meanwhile, teachers in NSW and Victoria are urging their governments to delay the start of Term 1 amid fears that staff and student safety will be put at risk because of the high number of COVID-19 cases.
Earlier this month, Queensland Premier Annastacia Palaszczuk announced that Term 1 would be pushed back to February 7, with the new start date applying to all state, catholic and independent primary and secondary schools and sessional kindies.
The South Australian Premier Steven Marshall has ruled out a delay to the start of Term 1, saying the state has the situation under control.
NSW Premier Dominic Perrottet has sought to assuage fears by saying NSW and Victoria are working closely together to create a plan that will ensure school environments are COVID-safe. Part of this plan, according to the Premier, is to make rapid antigen tests available for schools.
"We see a role of rapid antigen tests as we open up schools, and that's why we procured here in NSW tens of millions of them," Perrottet said, adding that the testing kits will be available for "frontline service delivery" like students and teachers.