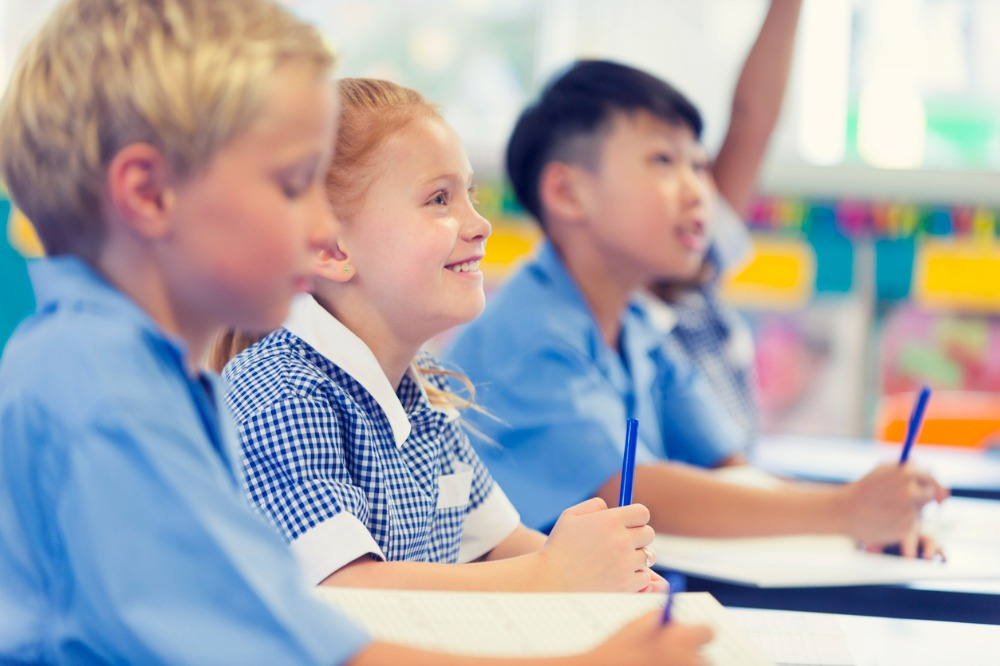 Students in Victoria and South Australia are expected to return to face-to-face teaching and learning at school from tomorrow after suppressing their outbreaks of the COVID-19 Delta variant.
Last Tuesday, the Premiers of both states announced that schools would pivot back to remote learning for seven days in an effort to contain new outbreaks of the highly-contagious Delta strain of COVID-19.
And it appears the strategy has worked.
Barring any unlinked cases in the community, South Australia's third lockdown will be lifted at 12:01am tomorrow morning, allowing all public schools, preschools and children's centers to reopen, except for Gawler and District B-12 College.
Learning at Home will only be required for students that are required to self-isolate as directed by SA Health.
"We will be making the move back to face-to-face learning tomorrow, but with some tighter restrictions in place around accessing the site and a stop to some of the activities listed below," A spokesperson for the South Australian Education Department told The Educator.
The Department will also make an announcement today on the wearing of masks in education settings.
Meanwhile, Victoria's fifth lockdown will be lifted on schedule at 11.59pm tonight pending advice from the state's health officials.
Today the state's health department recorded 10 new cases, but all of these were linked to current outbreaks and were in quarantine for all of their infectious period.
However, Premier Daniel Andrews cautioned that some rules would remain in place beyond midnight and urged the state's residents to continue following health advice.
No visitors will be allowed to visit households for the next two weeks, and public gatherings will be limited to 10 people. Current mask guidelines will also remain in place for both indoor and outdoor settings.
No end in sight for NSW lockdown
NSW is now in its fifth week of lockdown as the state struggles to contain new outbreaks of the Delta variant.
The state recorded 172 new cases in the 24 hours to 8pm last night. Data from NSW Health shows that a staggering 111 (65%) of the cases were active in the community for some or all of their infectious period.
The rising number of cases that were infectious in the community suggests that tough restrictions could remain in place throughout August.
Last week, modelling released by the University of Melbourne suggested that remote learning could drag on until the first week of September.
The University's Populations Intervention Unit looked at how soon the current lockdown could end, based on reaching five or less cases of COVID-19 a day and found that this threshold would be reached on September 4, so long as Stage 4 restrictions remain in place until then.
NSW Premier Gladys Berejiklian has repeatedly cautioned that the state's lockdown will only end once the number of cases identified as being infectious in the community "reaches zero or close to zero."
In her 11am press conference, Ms Berejiklian said vaccination is "the key to freedom" for locked down NSW residents.
"Getting jabs in arms is a key part of our strategy. I want August to be the month where everyone comes forward to get the jab," Ms Berejiklian said.
"That is key to us being able to see what September looks like. I don't think anyone can deny that the vaccination rate is absolutely key to how we live life in NSW."