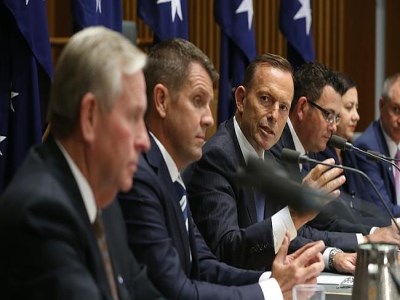 Federal and State leaders are meeting at Sydney's Victoria Barracks today to discuss a range of issues, namely healthcare and a proposal by NSW Premier, Mike Baird, to increase the GST from 10% to 15%.
However, AEU Federal President, Correna Haythorpe, said schools funding should be a key part of any debate about future funding arrangements between States and the Federal Government.
"The future of our schools and students is too important to be neglected," Haythorpe said in a statement.
"We need the States to continue to push for the full six years of needs-based Gonski funding to ensure that all students have access to a quality education. We need to close the gaps in resources that are holding students back."
Recent
research
by funding experts, Lyndsay Connors and Jim McMorrow, found that school funding in its current state was "politically, financially and educationally unsustainable".
The AEU said that more pressure must be put on Federal Government to follow through on its commitments to Gonski funding.
"The States need to hold the Abbott Government accountable for its plan to scrap the last two years of the Gonski agreements, which will cut the equivalent of 20,000 educators from public schools alone," Haythorpe said.
"In NSW, the Baird Government has committed to the full six years of Gonski funding, so why can't Mr Abbott do the same and give schools some certainty around funding?"