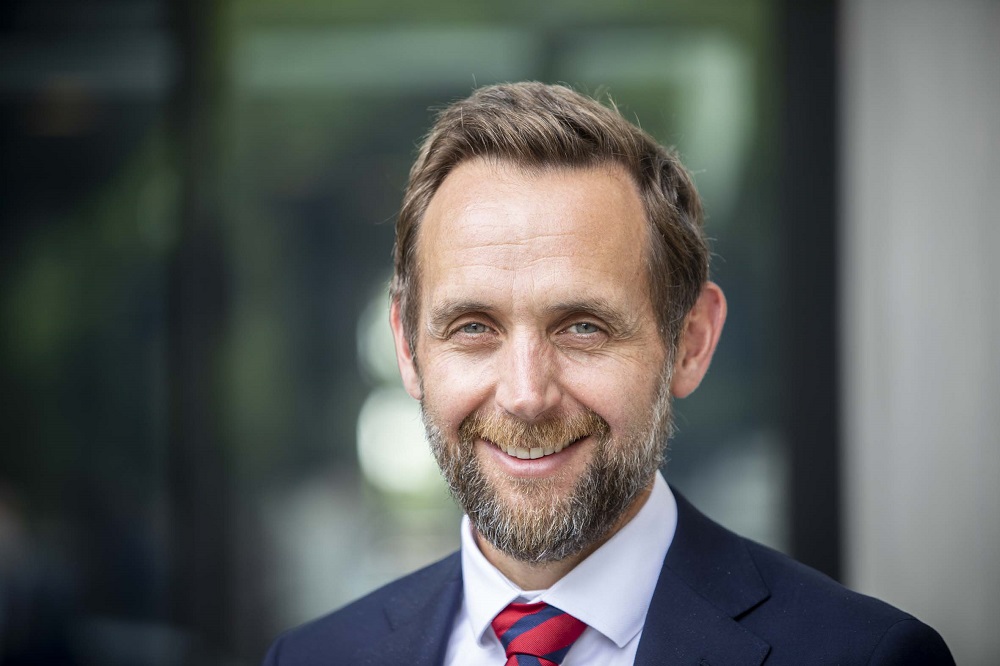 In June, a report found that over 90% of senior students say the recent disruption to normal schooling was a stressful experience, and more than one in four said it was "one of the most stressful experiences of my life".
A major challenge for schools has subsequently been how to cushion the psychological and emotional impact that this disruption has on less resilient students, particularly as the resurgence in COVID-19 cases threatens a second lockdown.
At Brighton Grammar, deputy headmaster, Dr Ray Swann, has risen to this challenge by adapting the school's wellbeing program for students and parents for the combination of on-site and distance learning this term in Victoria.
Dr Swann has just undertaken a review of Term 2 – which the school has dubbed 'Distance Learning 2.0' – and has now launched Distance Learning 3.0 for its Prep – Year 9 students, with 10-12 students on-site.
Below, The Educator speaks to Dr Swann to find out about he and his staff have navigated the pandemic, the learnings yielded thus far, and the trajectory for the school in the year ahead.
TE: The pandemic has certainly created some extraordinary complexities for education leaders. What has the COVID-19 period thus far been like for you and your school, and how have you managed these challenging shifts to teaching and learning over the last four months?
RS: During this period, we have been aware that many of the 'givens' for students – the warm welcome on the gate, the rhythm of the day and the cultural markers - have been disrupted. It has led us to think more acutely about the cues and messages needed to support their growth, whilst helping their parents establish meaningful learning environments at home. We have approached these challenges with a spirit of adventure and encouraged the boys to do the same. Whilst we don't have a 'map', we can focus on encouraging preparation, routines and rewards and adjusting goals.
TE: I understand that you have made some interesting changes to Brighton Grammar's wellbeing program. Can you tell us more about this?
RS: From a wellbeing perspective, it has been a trying time for boys and parents. We have focussed on creating stability, adjusting to change and building resilience. We have developed a raft of innovations to enable us to deliver wellbeing programs including webinars for parents on creating learning environments at home, a weekly comedy series with students to boost morale, moving the coaching and counselling programs on to an online platform to facilitate help-seeking and goal setting, and ensuring our staff are setting a realistic, relevant and engaging curriculum that is linked to purpose – a huge determinant of wellbeing.
TE: What learnings have you and your staff yielded out of the Distance Learning 2.0 review, and what do you hope to achieve through Distance Learning 3.0?
RS: For our review, we surveyed students, parents and staff and found interesting patterns in the data: getting the balance right between synchronous and asynchronous lessons (this differed across the school), and many embraced innovation and use of technology (but up to a point!). The dominant commentary worldwide currently is that schools with quality curriculum are performing best in learning trajectories and ensuring student growth. For DL 3.0, we are narrowing our focus on our curriculum quality/delivery but also looking to continually find ways to promote student-student interactions and building relevance for students still in distance learning.
TE: The school's online co-curricular program, The Oak, sounds like an exciting endeavour. In your view, what are the most unique and powerful elements of this program?
RS: Our teachers working on The Oak said they felt they hot-wired two years of work into six days during the first lockdown! When they emerged bleary-eyed, they had created something remarkably powerful. The Oak promotes connections for students: to others and to areas of interest and passion. We have a broad focus on four areas in our school as 'ways of being'. Based on this, The Oak delivers content, experiences, challenges and results to our students, matched to their personalised preferences. It has given rise to budding writers, filmmakers, social enterprises and leaders, all great outcomes in a challenging time.
Brighton Grammar was recently named a finalist for Best Wellbeing Program in the Australian Education Awards for 2020. The school has also been named a finalist in the awards for best non-government Primary School, best Department Head (Bryn Humberstone, Head of Maths/IT) and best Co-Curricular Program, with its B2M Year 9/10 program.