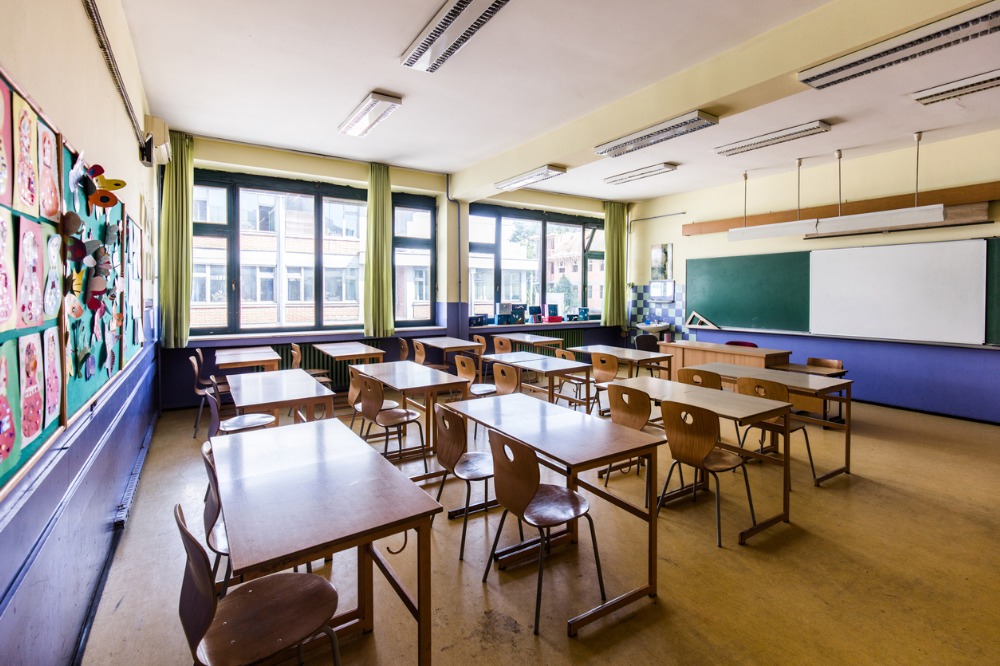 On Tuesday, Strathmore Primary School in Melbourne's north-west became the third school in the state to close in just two days after a Year 5 student tested positive to COVID-19.
This followed the closure of Laguna Street Public School in Sydney on 15 June, and Rose Bay Public School, also in Sydney, on 12 June.
In the space of three months, 20 Australian schools have been closed as a result of on-site infections. The victims have been 14 school students and nine adults, and as schools reopen they certainly won't be the last.
This is a belief shared by Prime Minister Scott Morrison, who in May conceded that there will "undoubtedly" be additional COVID-19 cases as students and staff return to face-to-face lessons.
One concern in particular is that the combination of asymptomatic carriers of the virus are inadvertently spreading COVID-19 as restrictions continue to ease across Australian states and territories.
While most states appear to have the virus under control, recording little or no cases, Victoria just recorded its biggest spike in COVID-19 infections in over a month on Wednesday, with 21 new cases identified. Just this morning, 18 new cases were revealed in the state, including a one-month old baby.
It has also been revealed that three people who attended the recent Black Lives Matter demonstrations in Melbourne tested positive to the virus. Victoria's Chief Health Officer Brett Sutton said one of the protesters, aged in his 30s, "wore a mask and had not been showing any symptoms".
Is a second wave coming?
A worrying development overseas may cause some consternation amongst those who firmly believe that Australia is right to drop restrictions and open public venues back up to large numbers of people.
Less than two weeks after declaring itself coronavirus-free, New Zealand has reported two new cases of the virus. The country is now enacting tougher quarantine measures to mitigate any additional infections.
China – one of the first countries to reopen its economy after believing to have had "flattened the curve" – has now ordered a partial travel ban and shut down schools in its capital Beijing after experiencing a "severe" new COVID-19 outbreak.
In late May, a group of senior scientists in the UK warned that 1 June was too soon for schools to reopen safely in England, arguing that more time is needed to set up an effective "track and trace system" to contain future outbreaks.
"Ongoing UK data and international data suggest that children are in fact as likely as adults to become infected and carry the virus," the report by SAGE – a 12-strong committee chaired by the UK's former Chief Scientific Adviser Sir David King – warned.
A study by Christian Drosten, a virologist at Berlin's prestigious Charite hospital, likewise found that children may be as infectious as adults.
'The way forward is incremental, reversible steps'
The Australian Medical Association WA (AMA WA) branch called early in the COVID crisis for a reduction in the number of children in schools, and remote learning options.
"We were also the first to state that schools would be closed this year. We have always called for the government to listen to teachers and educators and to be empathic about their difficult front line situation," Dr Andrew Miller, president of the AMA WA branch told The Educator.
"Strong social distancing and border restrictions helped Western Australia manage the spread of the disease while allowing our health system to prepare to respond to potential COVID-19 cases".
He said the decision to reopen Western Australian schools and give parents the option to send their children back from 29 April was a move that the AMA (WA) supported in principle.
"So far, it seems to be going well although we would prefer teachers be allowed to speak openly about lapses they see in the safety of schools," he said.
"The way forward is incremental, reversible steps based on the bedrock of testing, and the ability to change restrictions and measures if faced with rising infection numbers and any community transmission"
Dr Miller says social distancing is critical in fighting the spread of COVID-19 which makes this more complicated for teachers and students.
"We acknowledge it is impossible to do this properly in schools," he said.
"Hand hygiene and intensive cleaning however should be continued throughout the education network. We need to be vigilant and apply the same standards to everyone in the community".
So, is it too early for Australia to reopen its schools for face-to-face teaching?
Some might say that recent reports of COVID-related school closures are simply part of the reality that infections will happen, but that the benefits of resuming regular schooling vastly outweigh the alternative.
That may well be the case, but Australia remains at a precarious stage as we cautiously dip our toe into this 'new normal'. As for whether it was too early to reopen our schools, time will be the judge.