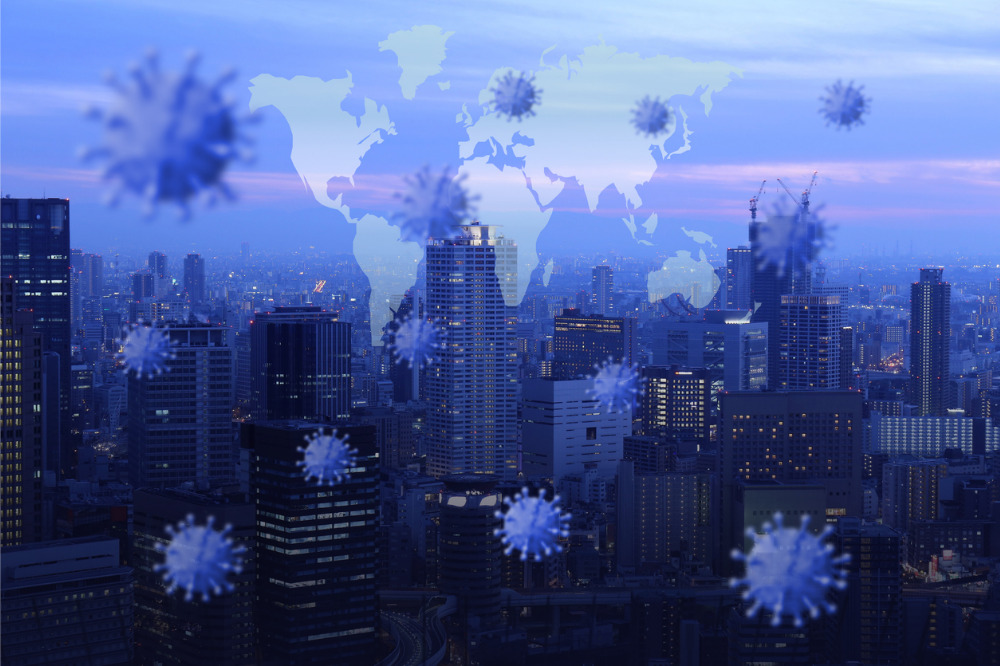 Kids, teachers and parents are mingling freely. Education workshops, events and functions are wall-to-wall with attendees. Bars and clubs are full of patrons, shoulder-to-shoulder.
One could be forgiven for thinking the Covid-19 pandemic is on its way out.
But according to Professor Mike Toole, an epidemiologist from the Burnet Institute, Australia has just entered its most dangerous phase of the pandemic.
Over the past week, Australia's COVID-19 cases and death rates were the third highest in the world per capita, and there is no sign this will change in the near future.
The number of COVID-19 cases is on the rise in most states and territories as the highly contagious BA.4 and BA.5 strains evade immune protection from vaccinations and prior infections. Some experts are warning that the BA.5 strain may be as infectious as Measles.
The virus is particularly prevalent in NSW, which today recorded 16,173 new cases (up from 14,067 yesterday), 20 deaths and 2,275 hospitalisations. Victoria, meanwhile, recorded 12,653 new cases (up from 12,339 yesterday), 32 deaths and 872 hospitalisations overnight. Queensland's health authorities recorded 8,209 new cases, 19 deaths and 1,203 hospitalisations.
Professor Toole told ABC News that Australia is "probably in the worst phase of the pandemic".
"Ninety-five per cent of reported cases have been reported this year, 2022," he said.
Meanwhile, a study by the Kirby Institute and the National Centre for Immunisation Research and Surveillance (NCIRS) found that almost half (46%) of all Australians have been infected with COVID-19 as of early June 2022.
The 46.2% prevalence is almost triple what was reported in the previous survey, which estimated that around 17% of the Australian population had been infected by late February.
"While we know there is a lot of virus circulating in the community, we can not rely on testing data alone to understand how many people have been infected, as some may experience only mild symptoms, or none at all, and they may not always have a test to detect the virus. There is also high use of rapid antigen tests, which do not always get reported," Dr Dorothy Machalek from the Kirby Institute said.
"These serosurveys provide a more complete picture of how much COVID-19 is out there because they measure antibodies to the virus, created when the body's immune system responds to infection, that remain present for many months afterwards."
While it is unlikely governments will implement the rolling lockdowns seen in 2020-2021, schools are on alert for potential changes to Covid-Safe arrangements.
In a joint letter to parents, bodies representing Victorian public, independent and Catholic schools urged all school students aged 8 and over, as well as staff, to wear masks when in class.
The Victorian Education Department confirmed that the letter was not a mandate and solely intended to encourage school communities to be vigilant about Covid-Safe measures in the wake of rising case numbers.
"We know masks provide good protection against the transmission of COVID, so – while they're not mandated - we're strongly recommending all staff and students aged 8 and over wear them indoors at school," A DET spokesperson told The Educator.
"This communication was issued to ensure families and school communities are aware of the recommendation released by the Minister for Health as new variants, as well as a tough flu season, increase respiratory illnesses in the community."
NSW
New cases: 16,173
Hospitalisations: 2,275
Deaths: 20
Victoria
New cases: 12,653
Hospitalisations: 872
Deaths: 32
Queensland
New cases: 8,209
Hospitalisations: 1,023
Deaths: 19
Western Australia
New cases: 5,422
Hospitalisations: 442 people
Deaths: 3
South Australia
New cases: 4,197
Hospitalisations: 365
Deaths: 4
Tasmania
New cases: 1,313
Hospitalisations: 170
Deaths: 4
ACT
New cases: 1,104
Hospitalisations: 141
Deaths: 0
Northern Territory
New cases: 530
Hospitalisations: 71
Deaths: 0