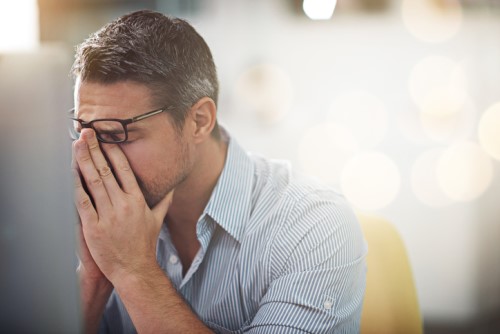 New research from the Monash University shows that as much as 71% of Australia's educators feel underappreciated in the classroom and struggle with excessive workloads.
The study, titled 'Perceptions of Teachers andn Teaching in Australia', is part of the University's Facuty of Education #ThankYourTeacher campaign, and is considered one of the largest surveys of teachers with 2,444 educators having participated in the survey.
Researchers also interviewed out more than 1,000 members of the public for the study.
While almost 3/4 of the teachers in the survey felt underappreciated, 56% said they are still satisfied with their role.
Despite this, as much as 34% of surveyed teachers expressed unhappiness and 58% said they would leave the profession. Of the teachers who expressed intention of leaving, 10% pointed to the feeling of being unappreciated as the reason.
Too much work, too little time
Dr Amaanda Heffernan, a lecturer in leadership at the Faculty of Education, said 76% of teachers consider their workload unmanageable.
These teachers complained about doing administrative tasks outside school hours, leaving them less time with their families. Meanwhile less than 2% -- or 42 teachers surveyed – were confident they could handle their workload.
Because of stress and burnout caused by workloads – as well as the focus on testing rather than learning – the study also found that 53% of teachers will not recommend that others pursue teaching as a career.
"One of the clearest outcomes of this report is that the administrative burden on teachers needs to decrease significantly so they can spend more time in the classroom with students, and less time feeling stressed and overwhelmed," Dr Heffernan said.
"The importance of teachers having a clear voice in contributing to policy cannot be understated. Teachers are highly skilled, respected and trusted professionals, and should have a greater say in the policymaking decisions that affect their working and, in many cases, personal, lives".
Studies in 2019 found that young teachers often leave the profession early in their careers, while state governments and universities have become proactive in seeking out school leavers – especially high-achievers – and encouraging them to consider teaching as a career.
This has coincided with state goverments seeing record enrolment figures, which are expected to grow further in the coming years.
In January, Deakin University found that primary education continues to be a popular course among incoming new university students, amid the increasing trend among school leavers to take up health science or other STEM-related courses.
Monash University Faculty of Education interim dean, Professor Lucas Walsh, said the work of educators should be acknowledged and celebrated.
"Behind every medical professional, accountant, human rights ambassador and climate scientist is a teacher that was committed to educating young minds for the future," Professor Walsh said.
"Targeted efforts should be made to recognise and demonstrate appreciation for teachers' work to address concerns that the majority of teachers report feeling underappreciated in the classroom and in the public eye".