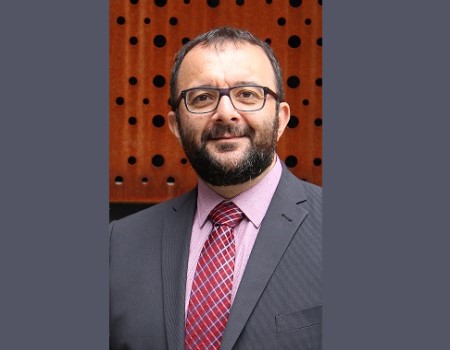 2018 has been a big year for Caroline Chisholm Catholic College.
In June, the College's principal, Marco Di Cesare, was nominated for The Educator's School Principal of the Year - Non-government award for the personal impact he has made as a coach, mentor, guide, role model and school leader.
Two months later, the College won an Employer of Choice Award in the 2018 Australian Business Awards, which recognise organisations which have developed leading workplaces that maximise the full potential of their workforce.
Over the last five years, the College has worked hard across key areas of the organisation, including culture, leadership, faith formation, professional development and training, employee well-being, safety, performance management and recognition and remuneration.
A focus on inspiration
Di Cesare says that in the year ahead, the College will aim to build on the significant work it has already done to ensure that it remains not only an employer or choice but the best possible learning environment for its children.
"Our theme this year was 'to inspire'; inspire ourselves to be the best we are called to be and those around us," Di Cesare told The Educator.
"We certainly saw this at the start with strong VCE results from our 2017 cohort and the way students have gone about their year in general."
Di Cesare said the College has also made a conscious effort to increase awareness among students of doing their part to be more sustainable.
In 2018, the College received its first star from Sustainability Victoria and the ResourceSmart School Program, which assists schools to embed sustainability throughout their teaching and learning environments.
Di Cesare said there have been several other highlights for the College this year.
"Our impressive NAPLAN Reading results that showed our growth was double that of the state average," he said.
"These results showed our growth was double that of the state average."
Di Cesare also lauded the fact that Caroline Chisholm Catholic College was the only Catholic school to have received the 2018 Employer of Choice Award.
The College also performed strongly in the arts, with its student-led musical, 'The Wiz'.
"This was a real highlight for our community and showcased the level of talent from our students, both on stage and behind the scenes," Di Cesare said.
"Again, this was another way we 'inspired' each other."
'Representing the community at large'
Di Cesare said that being a finalist for the Australian Education Awards' Principal of the Year (Non-government) was "an honour and a great privilege to represent our community at large".
In 2019, Di Cesare said he intends to drive the success of the College forward by continuing its robust learning programs and personalised pathways.
"Also, we are looking to expand our family and community engagement with local primary schools, alumni and other members of community with a new role," he said.
"It's important we maintain regular and clear communications with them and that they see the role we play in our young people's education."
Di Cesare said one of the challenges most schools face - and something that isn't unique to only Caroline Chisholm Catholic College - is the shift in how it delivers learning and teaching programs so that students are prepared as future citizens.
"This is everything from how we deal with technology in the classroom to integrated curriculums, where students are learning about topics or areas that carry into their other subjects," he said.
"However, I'm optimistic that the opportunities we have in schools will always outweigh the challenges."