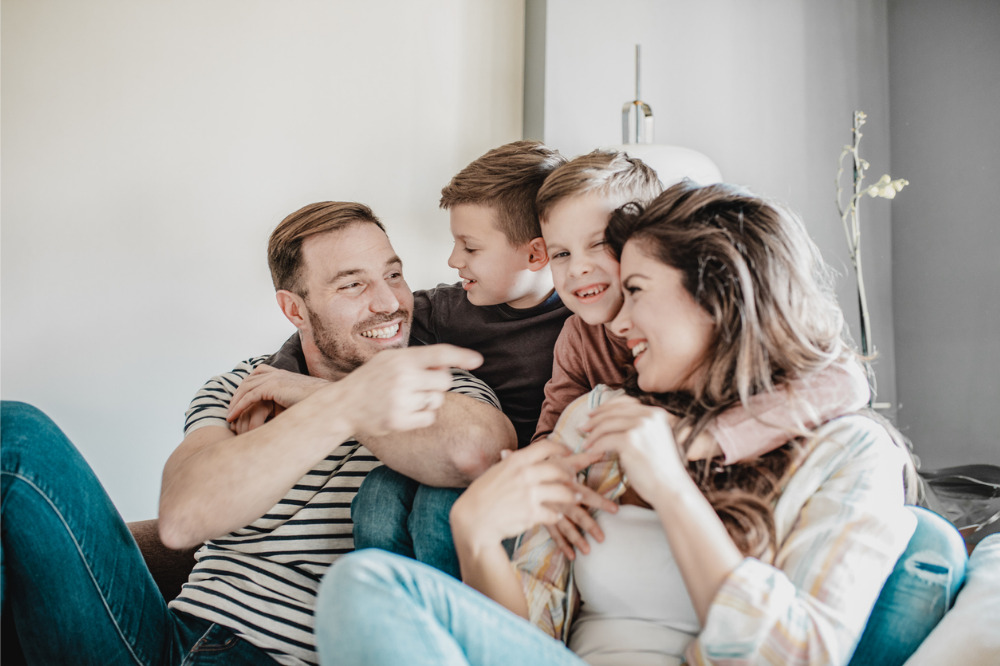 Saturday 15 May marked the beginning of National Families Week, an occasion which celebrates the vital role that families play in Australian society.
With many families continuing to struggle from the fallout caused by the COVID-19 lockdowns, there are concerns that the ongoing resource gap between public and private schools is exacerbating existing issues affecting disadvantaged young people across Australia.
On 11 May, Treasurer Josh Frydenberg announced $24.4bn for all schools in 2021-22 as part of the Federal Budget. The package includes $481.2m to reform and expand the government's youth employment services program, as well as $11.1m towards programs to help young people, teachers and parents foster a greater sense of social cohesion, diversity and a sense of belonging.
However, with public schools educating a much greater number of disadvantaged and special needs students than independent or Catholic schools, some say a broader approach is needed to ensure that all students are given the best chance at school, and beyond.
Mary Malak is the CEO of not-for-profit organisation Humanity Matters, said the resourcing strain on public schools means that a greater number of young people are becoming disengaged from their education.
"Most of the young people we work with from low socio-economic backgrounds, living in public housing and from families under pressure with complex issues tend to go to public schools," Malak told The Educator.
"These schools are so stretched just accommodating to the majority of their student populations that those young people with issues at home and higher support needs tend to just fall out of the mainstream education system".
Malak said this not only impacts on young people's development but costs the government more money through increased levels of youth AOD use, criminal involvement and the high cost of court proceedings, supervision orders and incarceration, increased rates of mental illness, increased rates of longer-term unemployed, increased exposure to violence [as both perpetrators and victims] and flowing onto future family and domestic violence.
"Government really needs to look at the bigger picture, rather than quick fixes. All of society suffers when all our young people are not adequately supported to survive and thrive in the mainstream education system".
Public school funding too low, say voters
In March, a nationwide YouGov poll revealed that more than eight in ten Australians (83%) believe public school funding is too low and that increasing it should be a 'priority issue' at the next federal election.
The poll, which surveyed 1,200 people, was released by the Australian Education Union (AEU) to mark the launch of the 'Every School. Every Child.' campaign, which is targeting political parties to secure public school funding commitments.
Three-quarters (77%) of those surveyed agreed that the Federal Government has a responsibility to ensure that every school in Australia is fully funded to 100% of the Schooling Resource Standard (SRS).
"This will deliver the funding and resources needed to provide a high-quality education for all students," AEU federal president, Correna Haythorpe, told The Educator.
However, the Federal Government says the funding commitment to public schools has never been higher.
Federal Education Minister Alan Tudge said the Morrison Government is investing a record $315.4bn in funding for all Australian schools and that funding per student will increase by more than 60% by 2029.
"Commonwealth funding for government schools has grown by 63.2 per cent in real per student terms over the past decade to 2018-19, compared with 39.5 per cent in non-government schools," Minister Tudge told The Educator.
"Looking ahead, funding for government schools will grow by 101.1 per cent by 2029, compared to non-government school funding growth of 77.7 per cent. School funding arrangements are in a transition phase, which will lead to a truly needs-based funding model for all Australian schools by 2029".