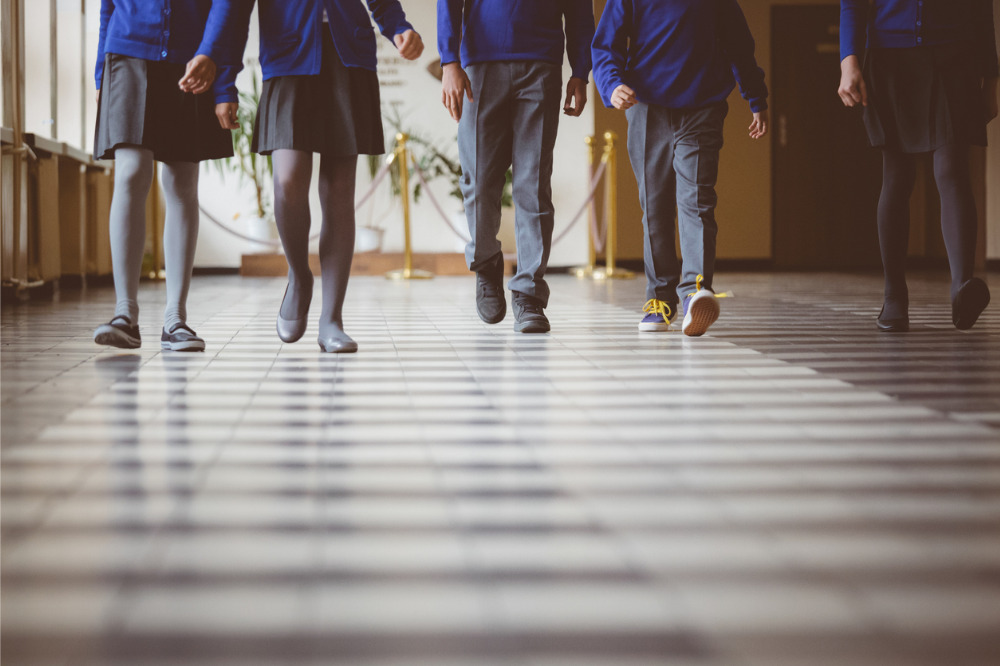 In his maiden speech to the NSW Parliament, Jordan Lane, the Liberal member for the Sydney seat of Ryde recently proposed extending Australian school hours until 6pm to provide working parents with flexibility and children with more extracurricular activities.
"No longer can we get by with a system that was structured in an era when women did not work, and households were comfortably sustained on a single income. It is a relic of a sexist, bygone era, when society assumed women stayed at home and were responsible for the school pick-up," he said last week.
Lane's suggestion for changing the current 9-to-3 school schedule has been met with a mixed response from parents, teachers, academics, and educators. Below, The Educator looks at both sides of the debate, and asks, do school hours really need to change?
The case for change
With more working parents moving into the city suburbs, before and after care options at schools have become increasingly common. However, rushing back and forth between school and Out Of School Hours Care [OOSHCs] facilities can be frustrating for parents, especially those who have children in several different facilities.
One strong proponent of this change was former NSW Premier Dominic Perrottet who in February 2022 proclaimed the existing model was no longer working and asserted the need for a more flexible schedule.
"We need to look outside the box…to be bold and brave," Perrottet said. "I want revolutionary ideas that trailblaze a new approach for our state when it comes to women's issues and also supporting families across NSW."
Ken Purnell, Professor of Education, CQUniversity Australia, said research points to some strong benefits in favour of changing school hours.
In 2007, Professor Purnell supervised a doctoral study investigating timetable reform with split shifts in Queensland schools.
According to the findings of the study, which examined existing practices in schools that had various nontraditional school hours, communities felt schools with staggered hours were working well to meet local needs.
The study also identified a number of other benefits for students, parents, teachers, schools and communities.
For students, there was less overcrowding and congestion in and near the school, and on public transport; increased access to staff assistance, resources and specialist facilities; better access for junior high school students to resources and facilities usually prioritised for senior high school students; and in some cases, students found it easier to get part-time jobs and access work sites for vocational education and training.
For staff, the split shifts created better blocks of teaching time. However, it's important staff be allocated to one shift on a teaching day — not, say, starting with year 12 at 7:30am and finishing with year 7 at 4pm (unless by mutual agreement in specific cases).
For parents and the community, benefits included better access to school buses and less congestion for school drop off and pick up; better access to specialist teachers; increased access to students for appointments (in the community); reduced need for new buildings; and less need for specialist school teaching spaces (which are unused for more than two-thirds of the year).
However, any move to change school hours is likely to be met with stiff resistance from some powerful voices in the state's education system.
Why there's pushback
NSW Teachers Federation president, Angelo Gavrielatos, says changing school hours would only put more pressure on the state's educators, who are already burdened with staffing issues, uncompetitive salaries and unsustainable workloads.
"School hours already vary school to school, from suburb to suburb, and these variations reflect historical and other contemporary issues in each location; including bus timetables," Gavrielatos told The Educator.
"Changing a school's formal operating times is not a straightforward thing, as what might satisfy one parent may not necessarily satisfy many others."
NSW Secondary Principals Council president, Craig Petersen, said that in a year where many schools are struggling with constant changes due to COVID and ongoing staff shortages, overhauling school hours may be seen as "an unnecessary distraction".
"Any change to existing arrangements will be complex as parents rarely have common working hours and what suits some families may not suit others. Many schools will also find difficulties in relation to bus schedules," Petersen, told The Educator.
"For secondary schools, changing timetables mid-year will be a complex operation and many schools may prefer to investigate possible structures now but hold off making any significant structural changes until the beginning of the next academic year."
NSW Primary Principals Association president, Robyn Evans, said primary school start and finish times already differ across the state, with many communities relying on bus services for their communities.
"Some schools have responded to community needs and have worked outside the 'regular' school hours. Many parents rely on out of school hours services allowing them to work," Evans told The Educator.
"There is a chain reaction for services schools provide including extra curricula activities".
Evans said that for every parent wishing the school to vary hours, there will be others who wish it to remain the same.
"There are many factors for principals, their staff and their communities to consider. Contextual considerations must be factored in. Student learning is the priority here".