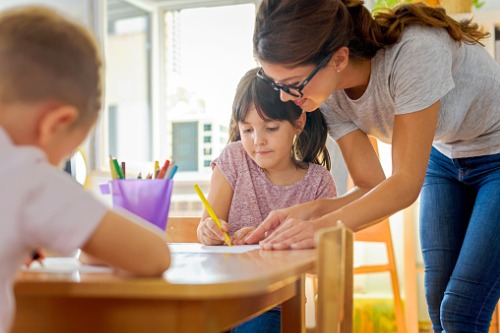 A recent report revealed that school fees have risen amid rising house prices and stagnant wage growth in Australia. This has caused many parents to pull their children out of private schools in favour of public education.
Meanwhile, schools face persistent funding issues. The Australian Education Union (AEU) recently repeated its criticism of the Federal Government's National School Reform Agreement, saying it is doing a disservice to the nation's students.
The union says the Agreement has led to wider gaps between private and public schools as the former receives more funding, or 80% of the Schooling Resources Standard, from the government compared to more disadvantaged schools.
For parents of younger children, however, spending for childcare is another issue of concern – especially when they have to balance work and family responsibilities.
A study by the University of Sydney's Australian Women's Working Futures revealed that only 15% of working adults are successfully balancing work and family. The study also found that young fathers are becoming increasingly conscious of the importance of childcare and parental leave.
"Since paid parental leave was introduced in 2010 and dad-and-partner pay in 2013, we've seen alarmingly little progress in the work-and-care policy space," Associate Professor Elizabeth Hill, the study's lead author, said.
"This research demonstrates the significant gaps that we need to address for both women and men to succeed in the future."
A newly-released report from the Federal Government, however, shows that their effort to alleviate out-of-pocket spending of families for early education is working – so far.
Reducing out-of-pocket spending
While there has been little movement in terms of policies to give parents with young children more flexibility in their work routines, the Federal Government has instead ensured that parents at least won't have to spend more money during their children's early education.
The Child Care Subsidy, introduced in 2018, has already led to a 5.6% drop childcare spending for families.
"Our Child Care package was the most significant reform to the sector and one year in, more children are engaged with early education and care and out-of-pocket costs for families have been reduced," Federal Education Minister Dan Tehan said.
"We have introduced legislation to further improve the Child Care Package by cutting red tape, including extending the timeframe for enrolments to be ceased due to a child's non-attendance at a service from eight to 14 weeks."
For this year alone, Minister Tehan said the government has set aside more than $8bn for childcare.
"Our Government's Child Care Subsidy is designed to assist parents with the cost of child care while they're working, training, studying or volunteering – and it continues to do exactly that," he added.
Since the implementation of the Subsidy, average childcare fees have risen by just 45 cents an hour. The first year of the program covered 1.13 million families and 1.65 million children, with almost 69,000 of these being Indigenous children. More than 48,000 children were also covered by the Additional Child Care Subsidy.
Data released by the Australian Bureau of Statistics shows that for 732,500 (74.6%) parents with children placed in a centre based day care the out-of-pocket costs would set them back less than $5 per hour. The remaining 233,000 (23.7%) parents would have only spent less than $2 per hour.