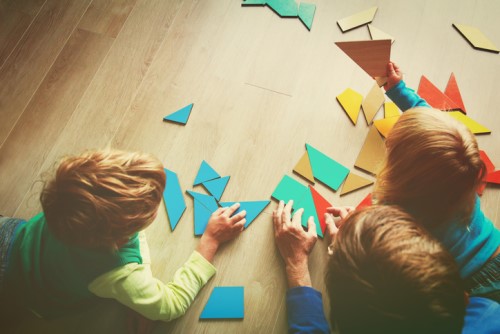 Early education teachers can gain self-insight and improve their skills by reflecting together on their pedagogical practices, says new research.
The study, by Monash University, was led by Dr Gloria Quiñones, an expert in early childhood education and her fellow researchers, Dr. Liang Li and Dr Avis Ridgway.
The three researchers gathered video observations of educators' one-on-one interactions with infants and toddlers and ran collaborative forums for educators to review and improve their pedagogical practices.
Participants included six educators who worked in three long day centres, who were paired for dialogue on their practices.
According to Dr Quiñones and fellow researchers, video-assisted self-reflection enabled collaborative learning amongst the participants, and video-clips of professional practice were a powerful and engaging method for educators to develop a sense of agency.
The collaborative forums aimed to help educators voice their motivations and provided an "affective space" where educators could interrogate their "strengths and contradictions."
When thinking collectively, the educators were able to reflect on their emotions and aspirations for the education of infants and toddlers. The deeper reflections achieved in the collaborative forum group were only ever achieved by being with others.
These reflections gave all participants a deeper understanding of the relationship between their own motivation, infant pedagogy and their professional practices.
Toddler educator Sophie said the importance of critical reflection cannot be understated.
"It is what the parents are thinking, what is happening from a day-to-day basis and actually looking at it and going 'Okay, what could I do in that situation?' or 'what could I have done to change the outcome?'" she said.
In the forum discussion, participants reflected on one issue in particular: how important it was to be at the child's level by sitting down or having one-on-one interactions.
Infant educator Peta said: "…it brings comfort if they can get closer to us instead of being up here, over the top of everybody."
Jane, another of the participants, said: "I found that I was reflecting more on how I was spending my time, how my co-educators were spending their time and were they getting down to the children's level."
Jane's co-educator, Sophie said: "[The] biggest thing I got out of the last forum was that children respond best when we are at their level …It has been interesting watching the difference it has made, even calming the environment [on] some days."
Dr Quiñones said the project's underlying ethos was "to unravel educators' professional practices rather than criticize or judge their practices."
"Early childhood educators spend so much time 'doing' – this research demonstrated the importance of reflection in ensuring the growth of these workers professionally," Dr Quiñones said.
Pseudonyms have been used for participants in the study.