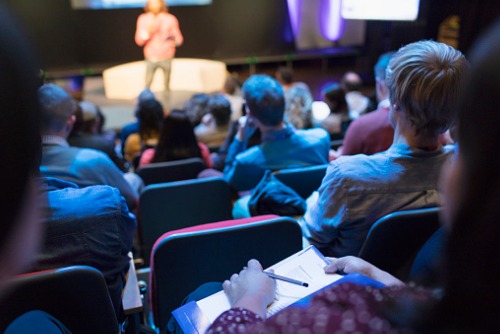 With Term 1 2020 approaching, principals across Australia are hoping that this year will see some relief in terms of the high workloads, stress levels and administrative complications that plagued much of 2019.
On 7 April, The Educator Leaders' Summit 2020 will bring together education leaders from across the sector to address these issues head on. The one-day event will also allow leaders to access the latest insights and best practices in schools, helping them tackle the big changes ahead.
One of the sponsors of The Educator at the Summit is Compass Education, an organisation that helps schools improve the way they communicate through integrated modules that reduce administrative workloads for educators.
Below, The Educator speaks to Compass Education CEO John de la Motte about why the company has chosen to partner with The Educator for the Summit, and the ways in which it will help school leaders thrive in the year ahead.
TE: Why has Compass chosen to sponsor the Educator Leaders Summit 2020?
JD: As Australia's fastest-growing provider of school management solutions, we are passionate about the great work of schools and their staff. Education is truly unique. It is made up of leaders, teachers and support staff who believe in the benefits of excellent and accessible learning. Education provides us with knowledge of the world around us and enables us to create something better. It offers us a perspective on life. It helps us to form our own opinions as unique individuals, to facilitate change in our communities, and to help others. In short, it is what makes progress possible, both for individuals and more generally as a society. The Educator Leaders Summit is a perfect opportunity for us to support an event that brings these leaders across the sector together to share knowledge and collaborate with the ultimate goal of improving the education system.
TE: In your view, why are events like this so important for the education sector?
JD: For the sector to progress and evolve, collaboration is key. Having educators, technology providers and stakeholders all together is an invaluable opportunity for all of us to learn and understand how best to educate students.
TE: What is the biggest impact that Compass had on schools in 2019?
JD: Passing 2 million users was a significant achievement in what has been a milestone year for Compass. The education platform, which is used by more than 1800 schools across the Eastern Seaboard, has also recently been named the chosen school management software provider by the Catholic Education Network (CEnet) and is the first education platform provider to pass Western Australia's stringent school privacy and data protection regulations.
TE: Looking ahead into 2020, how is Compass building on the work it has done to help schools deliver teaching and learning more effectively?
JD: Schools are endeavouring to do more with less, be it because of their ambition or the limitations of budgets and/or time. Compass believes technology provides schools an opportunity to spend more time where it matters: in class focusing on learning outcomes and teaching. By continuing to develop and invest in our software platform, Compass will provide schools with new opportunities to leverage technology to reduce their administrative burden, automate their processes, adopt modern best-practice education methodologies. Over the next 12 months, we will have a particular focus on ways we can help educators use data to inform their teachings and empower students.
Completing the Educator Leaders Summit will contribute 6 hours of NSW Education Standards Authority (NESA) registered PD addressing 6.2.2 from the Australian Professional Standards for teachers towards maintaining proficient Teacher Accreditation in NSW.