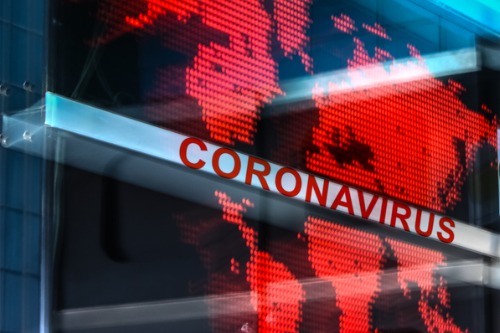 Australia's peak teachers' union is asking the Federal Government to give more detailed advice on how public schools in particular can mitigate the risk of the novel coronavirus (COVID-19).
In a letter sent to Prime Minister Scott Morrison on Thursday, the Australian Education Union (AEU) said schools received "insufficient information and assurance" from government officials when it came to the implementation of COVID-19 decisions.
The National Cabinet is set to meet again today to decide if schools should remain open as the virus' outbreak in Australia continues to worsen. Prime Minister Morrison has maintained that schools and universities should remain open as per health expert advice.
However, some schools and universities have since closed as students and staff members test positive for the virus. Some private schools have already decided to shift their classes online while other schools that remained open had a drop in student attendance.
Public schools, meanwhile, have admitted they are struggling with finding enough resources such as soap, sanitisers and toilet paper on their premises. In its letter, the AEU also said that schools will have to get additional cleaning services to keep high-contact surfaces sanitised.
Regulations are impossible to follow
Schools are also struggling to comply with social distancing measures, which require 1.5-metre of distance between individuals, as well as restrictions on non-essential indoor gatherings of more than 100 people.
NSW Teachers Federation says most the populated public school would have in excess of 2,000 students, making these regulations impossible for public schools. According to the AEU, some 2.5 million students are enrolled in that sector.
In its statement, the union said that while there is a possibility of school closures, there is still limited information on how this would work.
"We reject unrealistic expectations that alternative (virtual) learning episodes will be provided for students in the event that schools close," the letter read.
"[S]uch expectations are inequitable in their impact particularly for students who come from low socio-economic backgrounds and regional and remote centres and unsustainable in an education system denied basic resources."
Aside from work from home arrangements for vulnerable staff or those with family members at high risk of contracting COVID-19, the union also asked that the government guarantee all school staff will continue to have their income, leave entitlements and arrangements.
"We expect that governments will directly advise the AEU, our members, parents and the broader community about what actions they will take if the above safety measures cannot be implemented," the letter read.
In an article published in The Conversation, Queensland University of Technology School of Public Health Emeritus Professor Gerard Fitzgerald said that there is "no significant and sustained community transmission" of the virus in Australia.
He pointed to the modeling done by Imperial College London researchers which found that closing schools during the COVID-19 outbreak will not do much help in reducing infection rates.
Further, Professor Fitzgerald said closing schools will require parents to stay home, and some of these might be essential to dealing with the virus outbreak.