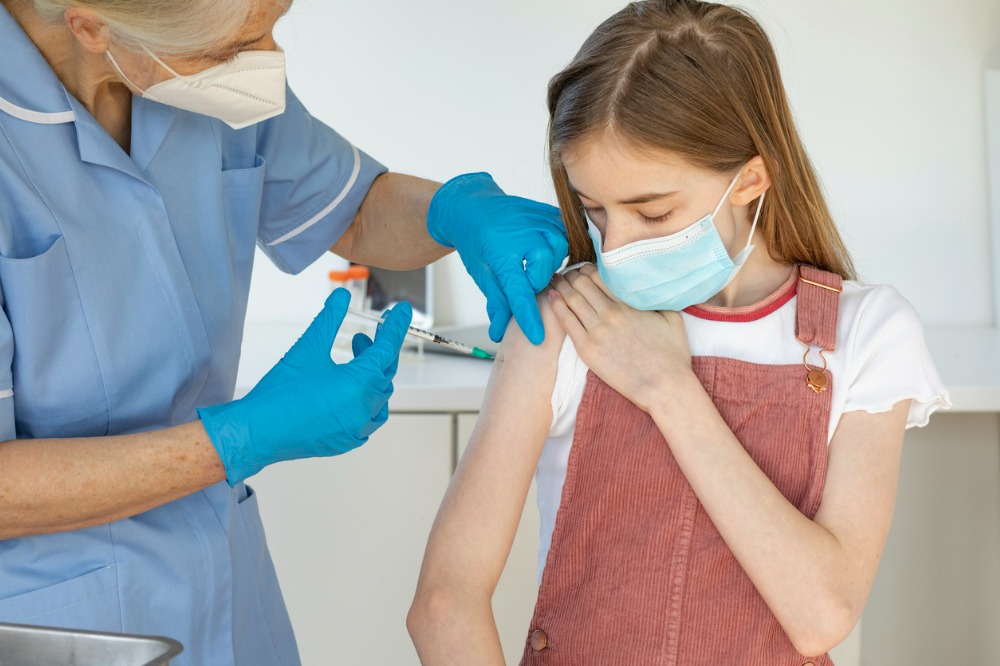 Children aged 12 to 15 years will now be able to book an appointment for COVID-19 vaccinations starting 13 September.
This comes after the Australian Technical Advisory Group on Immunisation (ATAGI) announced on Friday that it has given the green light for the Pfizer vaccine to be administered to all Australians in the age group.
"Vaccination against COVID-19 is recommended for all individuals from 12 years of age, extending the current recommendation for those aged 16 years and older," ATAGI said in a statement. "A two-dose schedule using Comirnaty (Pfizer), the only vaccine currently registered for use in Australia in this age group, is recommended."
However, the body warned that given the supply constraints, young adults should remain the priority, adding that the government should consider offering older Australians the choice of vaccine before vaccinating teenagers.
ATAGI also noted that the "the current constraint on vaccine supply is a key determinant on the timing of delivery of an adolescent COVID-19 vaccination program."
"Recent modelling suggests greater population-level benefit from increasing vaccination coverage among adults aged 20 to 39 years of age (rather than adolescents) given their greater role in disease transmission," the body said. "Therefore, in the context of constrained vaccine supply, delivery of a population-wide adolescent program should not be prioritised over vaccination to younger adults in most contexts."
ATAGI added that the direct benefits of vaccination were greatest in the older population.
"Vaccination still does benefit children by preventing COVID-19 and its complications, and in lowering the risk of school disruption, although their contribution to community transmission is thought to be less than in adults," it said.
Before the announcement, the body has received increasing calls from health authorities, urging it to extend eligibility requirements for 12- to 15-year-olds receiving the vaccine.
Earlier this month, ATAGI has provisionally approved Pfizer for Aboriginal and Torres Strait Islander children and those who live in remote areas or have underlying conditions in the age group.
In Friday's announcement, ATAGI said that its recommendations on Moderna's vaccine for adolescents would be made available once the national medical regulator has released its findings.
The vaccine is currently being considered for provisional registration by the Therapeutic Goods Administration (TGA) for children between 12 and 17-years old. A decision expected to be released early next month.