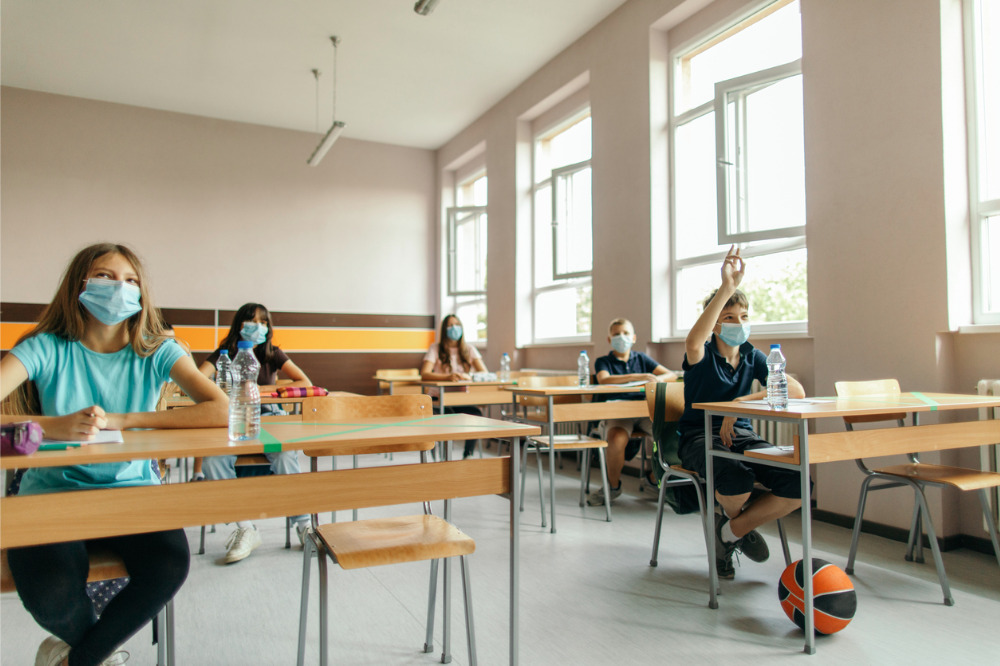 The New South Wales Secondary Principal's Council (SPC) has released its guidelines for the safe return of teachers, students, and other staff to school.
In its advice to the government, the SPC said that the return to face-to-face learning should not only be based on vaccination rates – 80% of adults and 70% of the general population – but also on the characteristics of the school's local community.
"SPC believes that an LGA-differentiated approach to timing of return is necessary," the guidelines said.
The council also renewed its calls for teachers' inclusion in the priority vaccination list, pointing out that some teachers in regional areas were still left waiting for their vaccination appointments.
"The availability and accessibility of vaccines in many school communities remains a significant issue, especially for those in rural NSW. To better facilitate any vaccination program, Health/Education must consider using schools as vaccination hubs," the council said.
SPC also advised that there should be a minimum two-week period following their second vaccination before teachers are required to return to school.
And while HSC students in hotspot areas have been prioritised for vaccination, the council suggested that vaccinations should be extended to all areas, with other eligible student groups to follow, particularly those with disabilities.
SPC President Craig Petersen said he welcomed the opportunity to provide advice on a safe return to school.
"Given the highly volatile situation and changing Health advice regarding COVID-19, SPC recommends regular evaluation of any return of students and staff in order to enable adjustments to ensure the safety and wellbeing of all and to ensure that a return to school does not contribute to a further spread of COVID-19 across school communities," he said.
"Principals and teachers are keen to resume 'normal' lessons as soon as possible," Petersen added. "However, whilst ever there are extensive outbreaks of the virus across NSW, the return to school should be carefully evaluated and, if necessary, placed on hold. It is not worth returning students to school and placing the lives of students, staff and others at risk."
The council's complete set of guidelines for a safe return to school can be accessed here.