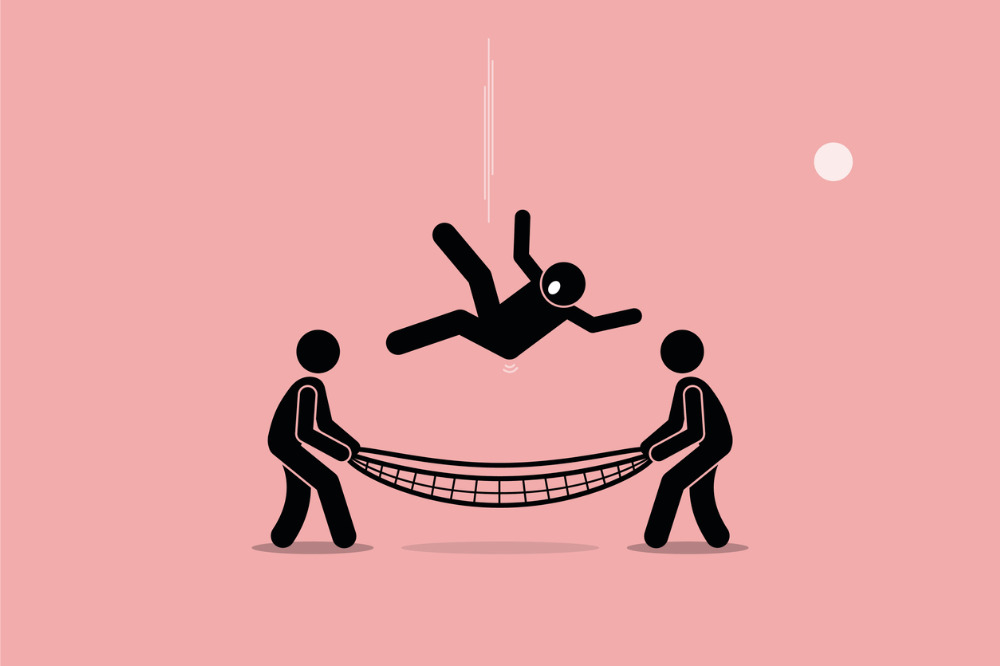 Principalship is a job that comes with great power, but even greater responsibility.
On Monday, the Australian Catholic University's (ACU) annual Australian Principal Occupational Health, Safety and Wellbeing Survey 2022 revealed that principals are struggling amid a sharp rise in violent assaults, overwhelming workloads and workforce shortages.
ACU Investigator and former principal Dr Paul Kidson said the profession is seeing "a severe escalation in stress levels".
The study's co-chief investigator, Professor Herb Marsh, said principals' workload volume is by far the highest source of stress, adding that action to reduce and change this "urgently needed".
The latest ACU report found school leaders are working a staggering 56 hours a week on average under the toughest conditions they've seen since the survey started 12 years ago.
As the past shows, this is a trend that can have devastating consequences.
In 2018, a WA principal died at her office desk following many 14-hour shifts, often involving working late nights and on weekends.
"She just didn't have time to look after herself properly. She was under a lot of stress and terrible pressure just to be successful in her job," her husband told Perth Now.
While the coroner found Antulov's cause of death was coronary artery atherosclerosis, her son agrees that work-related stress played a big part in his mother's death.
"I have done a lot of high-stress jobs in the military, but you are equipped to deal with that specific stress, but I wouldn't do (teaching). No way in the world," he said in an interview with 9News.
Tragically, work-related stress can also drive principals to take their own life.
Mark Thompson, a highly respected primary school principal in Victoria, took his own life after allegations from a parent that he had discriminated against a child. A subsequent WorkCover investigation found work-related stress was a contributing factor in Thompson's suicide.
Where are the safety nets?
So, what safety nets are currently in place for principals and other school leaders who feel at risk of mentally or physically at risk due to work-related pressures, and are they sufficient?
Adam Foster, Partner, Employment and Safety at Colin Biggers and Paisley, said the very fact that principals and senior school leaders continue to have this conversation suggests safety nets currently in place are insufficient.
"All workers have the ability to raise complaints regarding work-related issues, including mental or physical risks. They also have access to workers' compensation schemes where they have been injured at work," Foster told The Educator.
"All workers have member organisations that should be encouraged to more strongly advocate for changes to enable great health and wellbeing in the education sector."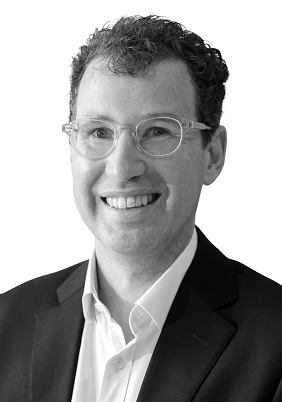 Foster noted that some jurisdictions, such as Victoria, allow principals to deal with parents by means of a quasi-intervention order against the parent.
In 2021, the Victorian Education Department sought to put a stop to this long-standing problem by giving principals the power to ban aggressive parents or carers from school grounds.
While Victorian principals were already able to issue a 'trespass order' under warranted circumstances, the new laws apply to parents or carers who communicate with school staff in an abusive or threatening way, dramatically raising the stakes for online 'trolls' and 'keyboard warriors'.
Foster says while this is a welcome step for principals, more could be done in the mental health space to ensure that principals and school leaders have access to the benefit of counselling or other psychological assistance.
"In addition, more general awareness raising to the school community is essential if the issue of mental health of school leaders is going to be addressed," he said.
"Parents and school boards should be actively taking up mental health as an ongoing governance issue that may affect their school's ability to function."
'Our highest priority'
The Victorian Government has invested more than $67m to reduce principals' workload and administrative burden relating to local school policy development, simplify access to Department compliance and policy requirements and support the health and wellbeing of principals and all school staff.
The Department's occupational health and wellbeing supports – which include a Principals Mentor Program, Proactive Wellbeing Support, Principal Health Checks, Complex Matter Support Team, and Early Intervention Program – have been paying dividends.
By state, Victoria recorded the lowest overall rates of offensive behaviours.

Victoria's Education Minister, Natalie Hutchins, said the health, safety and wellbeing of all staff and students remains the Department's "highest priority".
"That's why we passed legislation empowering our school leaders and staff to respond to offensive behaviours by parents or carers and ensuring our staff are treated with the respect they deserve," Minister Hutchins told The Educator.
"Victoria is home to some of the most exceptional school leaders in the country and it's reassuring to see they have the lowest rates of burnout and stress - reporting higher job satisfaction than any other state or territory."
'Deeper system-based interventions are needed'
Tina King, president of the Australian Principals' Federation's Victoria branch, said efforts to address the excessive workloads of school leaders have been "sporadic and lack a cohesive and sustained strategic focus."
"Proactive actions and deeper system-based interventions are urgently needed to address the problems faced by our school leaders," King told The Educator.
"We have seen that in Victoria, the Principal Health and Wellbeing Strategy and accompanying suite of support initiatives have had a positive impact in addressing the mental and physical health of principals."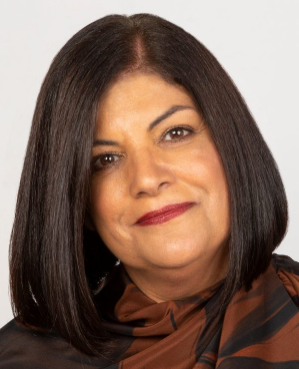 However, despite these supports, King said more needs to be done, particularly in clarifying and defining the expectations of the principal role and determining the activities and tasks that are not the responsibility of the principal.
"Of particular importance is the need to reduce the number of low value-activities and tasks that principals are expected to complete. It simply cannot continue to all fall on the desk of the principal."
Good progress was being made – until Covid
In 2022, ACT principals reported the highest rate of red flag alerts (58.5%) and physical violence and/or threats from students (80.5%).
The alarming finding follows a discussion paper released in January 2023 that warned the Territory's leaders were feeling overwhelmed by "crushing workloads", "frequent abuse" and "a culture of fear".
Andy Mison, ACT Principals' Association (ACTPA) president, said the Territory's Education Directorate has been "increasingly aware" of the decline in the health and wellbeing of its principals.
"In 2018 former ACTPA co-president Michael Hall was supported to develop the ACTPA Principal Wellbeing Report and recommendations, resulting in an action plan to be steered jointly by ACTPA and the ACTEDU Executive," Mison told The Educator.
"Some of the elements of that plan have been introduced, such as a principals preparation and induction program, an early career principal's coaching program, and some improved procedures for addressing inappropriate and violent behaviours in the workplace."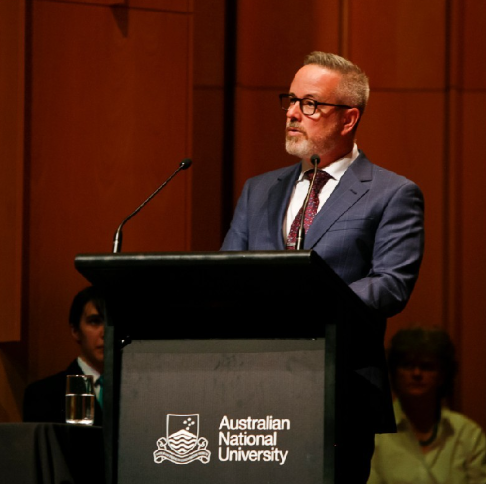 Mison said there are also increased wellbeing supports and services in place, for critical incidents and counselling, adding that ACTPA works directly in support of principals in such circumstances.
However, he said impetus to implement all the recommendations of the ACTPA Principal Wellbeing Report stalled through the Covid period.
"There remains considerable work to do to ensure the sustainability and health of our profession, particularly in relation to managing principal workload, and the increasing occupational violence and psycho-social risk facing our education leaders," he said.
"ACTPA sees this an issue of national importance, requiring a serious collaborative response from all governments, the media, and our community, with principals at the centre of a debate about what the expectation for schools should be in the 2020s, and how that should be appropriately resourced in the interests of all of our children."
ACT working on 'system-wide transformation'
When asked about the post-Covid supports in place for ACT principals, an Education Directorate spokesperson pointed to the [email protected] Taskforce, established by the ACT Government in 2022.
"[The Taskforce] aims to lead a system-wide transformation" to improve the safety and wellbeing of ACT public school students and staff," the spokesperson told The Educator. "This includes funding for professional learning for school principals and access to resources to support teacher planning and workload management."
The ACT Government is also supporting leaders through its Future of Education Strategy, the spokesperson said.
"The Strategy, which recognises the importance of strengthening leadership capabilities, is delivered through the Empowered Learning Professionals Leadership Plan, with several initiatives to support principals," the spokesperson said.
"These iniatives include principal coaching and mentoring, to provide peer coaching for principals at all career stages and principal induction, customised for new principals and new system principals to ensure they have the supports and tools needed for a successful transition," the spokesperson said.
Other initiatives included in the Plan include The Aspiring Senior Leaders Program, to provide job-ready candidates to fill future principal vacancies, and a calendar of leadership meetings, including forums for middle leaders.
Worrying trends in NSW
The ACU survey found threats of violence against NSW principals increased from 28.5% when the survey began in 2011 to 46.2% in 2022, while incidents of physical violence against leaders more than doubled from 20% to 43.9% over the same period.
A spokesperson for the NSW Education Department told The Educator that the state's principals have "immediate and expert support" to manage incidents in their schools, as well as a number of programs and resources to support their wellbeing and welfare.
In addition to providing principals with a tailored leadership support program through the Employee Assistance Program, the Department also offers an Employee Performance Management and Improvement project to reduce workload and stress for principals managing staff underperformance.
In 2022, the NSW Secondary Principal Council made a number of recommendations to ensure the safety and wellbeing of the state's principals, including addressing the mental health and physical wellbeing of the profession as a priority – something the Department says it already does.
"The safety and wellbeing of our principals is of utmost importance to us. Principals are important and invaluable members of local communities and must be treated with respect," the Department spokesperson said.
If you or someone you know needs help, please contact Lifeline on 13 11 14.