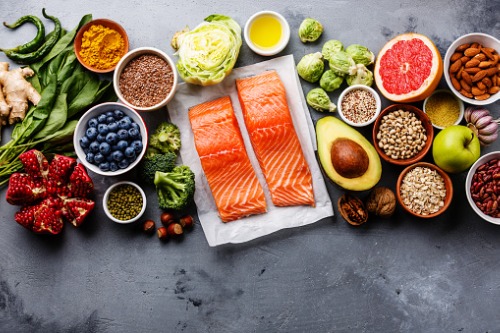 Ahead of Term 1, experts urged parents to help their children adopt healthier eating habits amid reports that young people are becoming increasingly unhealthy and sedentary.
While schools have been doing their part in this area, one WA was recently forced to suspend its policy of banning junk food after receiving backlash from concerned parents.
However, a ban on junk food has strong support in some sectors of society.
In an article published in The Conversation, four out of five health experts agreed that schools should ban junk food in schools.
Deakin University epidemiology and equity in public health professor Anna Peeters said that school canteens should offer food options that are not only affordable and nutritious, but also attractive to get their students to eat healthier.
Associate Professor Gary Sacks, also from Deakin University, said that while school canteens can simply stop offering unhealthy foods, a total ban would be harder given that students bring their own lunch from home.
As a start, he says, schools could restrict students from bringing in types of unhealthy packaged food.
Monash University senior lecturer and course convenor in nutrition and dietetics, Evelyn Volders, agreed that students should be taught about making good food choices in a controlled environment such as in schools as a step forward in reducing childhood obesity.
A 2013 study from the Department of Health noted that developing healthy eating habits in childhood can continue into adulthood and play a role in reducing the likelihood of chronic diseases.
University of South Australia adjunct senior research fellow, Natalie Parletta, said schools should start building a positive food environment to help students develop healthy eating habits. These can include holding gardening activities or cooking healthy food.
However, University of Auckland health and physical education senior lecturer, Darren Powell, disagreed, saying banning junk food could lead to the demonising of food.
Powell also said a ban could highlight "structural inequities" by shaming the student for not being able to afford healthier options.
Early this week, the Queensland University of Technology (QUT) announced that its Woolworths Centre for Children's Nutrition Research will be embarking on various research projects to improve disadvantaged children's nutrition.
Poor diet goes beyond physical health
Woolworths Centre director Professor Danielle Gallegos said poor diet also affects the mental and social health of children. This is especially alarming as nearly one million children live in households that barely have enough food to eat.
Children with poor diet can also develop anxiety-like behaviours such as shyness and sadness and may even develop childhood anxiety later on, as found by a Deakin study.
Professor Peter Vuillermin, the study leader, said that this adds to the growing evidence that poor diet – among other factors – are causing the loss of traditional gut bacteria, leading to health problems.
Citing a study covering paediatric outpatients in two hospitals, Professor Gallegos said that 60% of families were found to be food insecure. Of the 60%, some 16% of these had to reduce their food intake.
Another study, also led by Professor Gallegos, will be focussing on improving nutrition education in schools. The research project seeks to help schools improve the food literacy of their students, teachers and community.