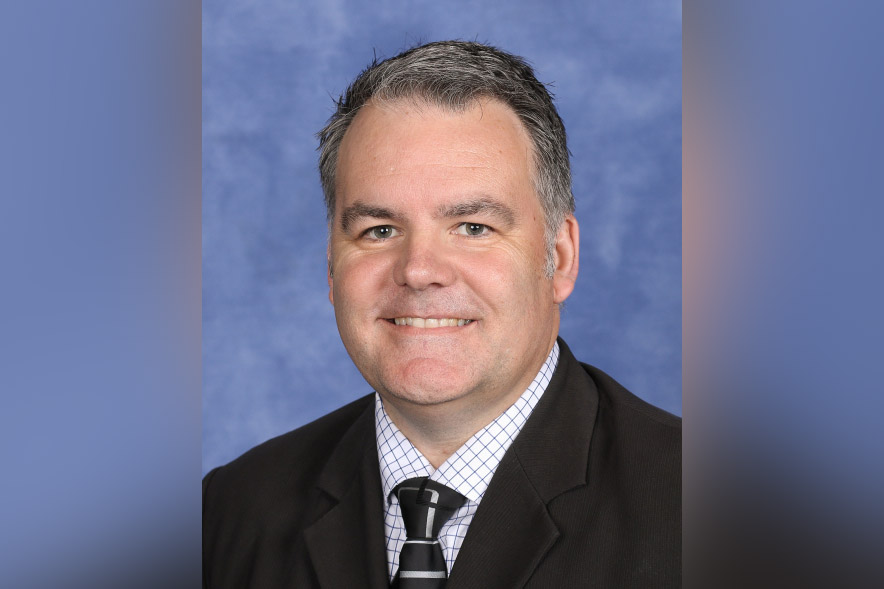 Several studies conducted in recent months have found that Australian teachers considered the transition to remote and flexible learning as an exhausting, confusing and debilitating experience.
Indeed, the pandemic caught teachers everywhere off guard, presenting them with the surreal challenge of delivering a normal education under truly abnormal conditions.
No one knows this more than the ICT teachers at the coalface of the transition.
However, amid the immense technical and practical challenges that schools experienced, some ICT teachers pushed the envelope, spearheading initiatives that helped staff and students thrive in their new learning environment.
One of them, Greg Port, Head of ICT integration at All Saints' College in Perth, was recently named one of The Educator's Hot List 2020 winners for his outstanding work in leading the school's transition to its online learning platform, [email protected]
The project was so successful that majority of families wanted it retained and used even after restrictions began to ease in Western Australia.
Below, The Educator speaks to Port about how he and his team have navigated the shift to remote and flexible learning, how [email protected] helped the College thrive during this period and key learnings from the pandemic for schools moving forward.
TE: Reports have highlighted how the shift to remote and flexible learning was a monumental task for schools. What was this transition like for you and your team?
It was a huge challenge, but one we were prepared for. We had invested a lot of time in strategically thinking about what devices, software and structures would enable staff to use technology in authentic and innovative ways. There is no way a school could make the shift we and every school had to make without years of planning and preparation. We had invested in pen-enabled Windows 10 devices that were managed by our outstanding technology support team. They played a huge part in our success and I have worked closely with them throughout my time at ASC. They team were able to remotely deal with any issues, push out fixes, install software and more so students had a device that worked. Having a BYOD model would have proved more challenging I think when issues invariably arise. Our staff were very familiar with Microsoft software (we are one of the biggest users of OneNote in Australia) and in particular the Teams platform, which was the foundation of our communication and collaboration with students. Each faculty had their own Team and staff took on new roles as course coordinators to develop home learning content. With each faculty having a shared OneNote with content it was easy to repurpose this for the new paradigm. In the Junior School we had to reconfigure the way we used SeeSaw but this proved a great way for staff to share assignments and continue to receive work from students that they could give feedback on so learning could progress. The preparations started early, I think our Principal knew something no one else did very early on and we started getting structures and plans together before most schools had even thought that there would be significant disruptions. Our teaching and learning team provided the structure so students were engaged, organised and accountable and getting all of this in place was a time I will never forget – some very long hours each day but worth it to see that our students getting the best learning experience they could at home.
TE: Can you tell us about the development and implementation of the online learning platform [email protected], as well as the key issues it addressed at the onset of the pandemic?
Communication was always going to be a key element of our home learning programs success. We thought about how we could communicate clearly with our parents and students and continue to have a community even when physically separate. [email protected] was housed on our intranet and became the hub for sharing the College's communications and responses, student learning highlights, timetables, home learning tips from student leaders, messages from the Wellbeing and Sports teams, FAQs, ideas on staying active, suggestions for maintaining wellbeing and more. We were very fortunate to have a Digital Content Curator join the College right at the start of [email protected] and she played an important role in producing professional digital media and organising the user interface of the site. We had daily video interviews with students and staff that we posted with daily updates. Rather than relying on email, we pointed our parents and students to the information on the site, that developed and grew every day with the input of so many. We had sections for SSCA information, technology information which included clear infographics on our expectations for students in online classes, graphics on what tools we were using that really focused on helping parents understand these so they could support their children. There was information on Junior School home learning and the tools they were using, wellbeing, day to day timetables, student help and more.
TE: One of your major impacts has been through the college initiative of "The Agency". Can you tell us more about this and how it's been tracking since its launch?
This is one of my favourite initiatives at ASC. If school is about preparing students for the real world, why can't those two often disparate things merge a bit? While, importantly, maintaining the strong service ethic amongst our students – where ASC students develop the lifelong habit of volunteering their time and talents for the betterment of their community/ies – The Agency is a forum that offers students the opportunity to apply to undertake various (paid) tasks at the College that will help them develop their agency and to apply their passions, skills and talents in authentic contexts. Roles include book reviewer; ilustrator; grounds/maintenance work; OLP equipment assistant; designer; video editor; logo designer; photographer; and student ICT helpdesk. Before students apply for positions they get information on applying for a job, developing a CV or ePortfolio showcasing their skills, plus tips on interview skills. They go through a real interview process and learn about filling in ATO forms like adults do! The benefits to the College have been tremendous so it is a huge win-win. My team of Tech Coaches are our first point of contact for students or staff who need support. They have developed our FAQ database called ASC Answers and continue to innovate in their roles, adding value to the services we provide. I have also employed a logo designer who created our designs for Nexus, our new partnership of Technology services and Library services coming together in one team. Staff are invited to consider and suggest new roles for students so there is scope for more students to be employed in new areas. I believe the life experience they gain, along with a reference and real work experience on their CV makes this an outstanding opportunity for our students.
TE: Looking ahead, what are the most important things you believe have been learned from the pandemic at All Saints' College, and how might these learnings pave the way for an improved model of teaching and learning in 2021?
One of the big questions I ponder is will our home learning experience impact on the future of learning design, or will we just reset? Schools in other parts of the world have been through a much longer period of home learning than we did in Perth and this may impact on the drive to change the norms that are just so ingrained in school culture. These norms are pervasive, universal and unchallenged but are, in some cases, incompatible with what is best for students. The one that sticks out to me is the timetable – very convenient to chunk time up into 50 minute blocks and distribute subjects in grids. But as this graphic suggests, there are significant issues with this approach that nearly every school takes.
I challenge any teacher to shadow a student for a day and go through (for example)
Period 1: Acid reactions
Period 2: Picasso
Period 3: MacBeth
Period 4: Newtons Laws of motion
Period 5: Football
Period 6: Solving quadratic equations
To believe that students could fully retain all of the information in these 6 unrelated hours of learning is madness. Repeat this 5 times a week, then add in summative assessments at the end of 'units' that test a very narrow range of recall skills and I am in awe of those students who can pull this off. But it is so unlike anything in the real world. The connection here to our home learning experience was the feedback we got from students that clearly showed that they enjoyed more flexibility and choice about how they spent their time. They had more options – they could engage in wellbeing, sport, art challenges, or catch up on something else. We included a student-directed study day on Wednesday each week that allowed time for students (and yes staff) to catch up and catch their breath - and that was invaluable to many. The challenge is to adapt our systems so they are student-centered and help more students have a better experience at school.
Another important thing we learned is the power of technology to enable connection, collaboration and continued learning opportunities. I was hyper-aware of the importance of getting the experience right so students could continue to learn. Blended learning had not been an overt focus, but I really believe in the ongoing benefits of allowing students the opportunity to engage with content any time, any place. To engage in conversations with peers about their work – any time, any place. To complete work any time, any place. To watch that explanation of a tricky concept one more time so they get it. Microsoft Teams, OneNote, Microsoft Stream, PowerPoint screen recording, Microsoft 365 tools coupled with pen-enabled laptops allowed this to happen, with the support of a great team. Many staff grew in their uptake and knowledge of how these tools can impact learning significantly over a short period of time and their practice has been changed forever. They are a few things I hope will change and continue as a result of the pandemic in 2020.