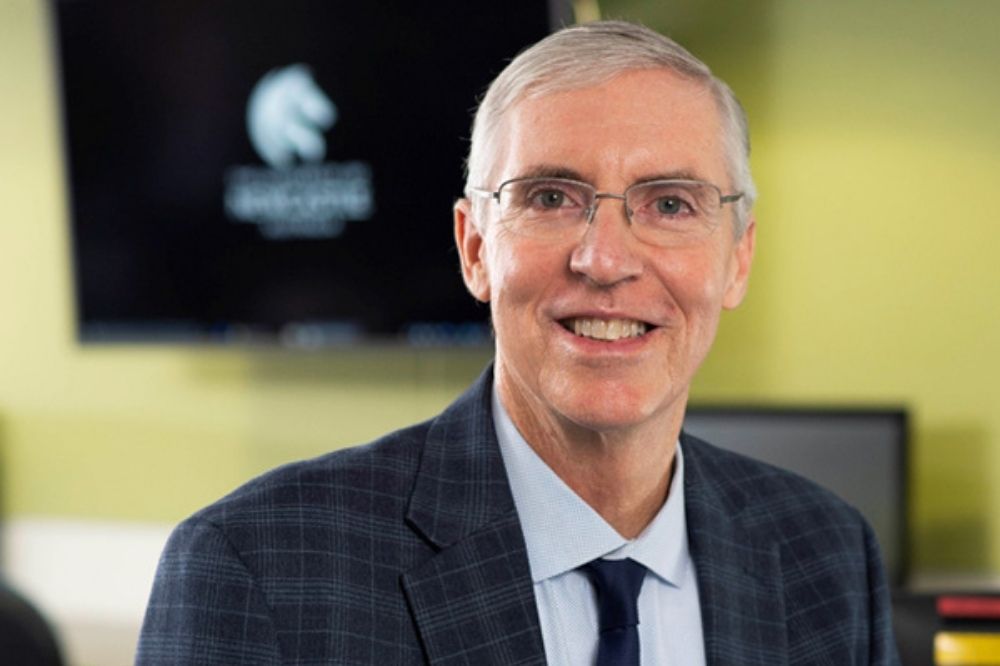 On Friday 3 December, the final HSC exams for the Class of 2021 ended, capping off 110 exams and 13 years of schooling, the last two of which were arguably the most challenging in the history of Australian education.
Assessment ranks are currently being sent out, but on January 24, the nail-biting wait for the HSC and ATAR results will come to an end when students' receive them by email and SMS.
Studies conducted during the pandemic show that the lockdowns had a markedly negative impact on the mental health, and academic outcomes, of young people across Australia – and this is something that schools and policymakers will be keeping in mind as students HSC results flow in.
However, Professor John Fischetti, Pro Vice-Chancellor at the University of Newcastle's College of Human and Social Futures, says there were some good opportunities presented by the pivot back to remote learning in 2021.
"The biggest benefit of this COVID-era schooling is in practicing self-regulation – the fancy term for taking charge of one's own learning," Professor Fischetti told The Educator.
"Teachers were able to continue formal lessons, but often they were delivered with flexible options or deliberately ambiguous instructions."
Professor Fischetti said students subsequently had to do a lot of "figuring it out" and using what was available at home.
"How would a teacher know whether a learner had sugar or flour at home to complete a task?" he said.
"In addition, learners became expert at online tools, sources, applications and collaborations. They became flexible, adaptable and resilient. Those are all valuable skills for their lives and careers ahead."
Professor Fischetti said it's important for school communities to keep in mind that most students will not be permanently "behind" in their studies.
"My question is 'behind what?' Most will do about as well on their NAPLAN and exit exams as they would have without our time learning from home," he said.
"Our experience last year shows us that. The learning is easily caught up or already has been, except as noted above, for our most vulnerable children who have missed out on the extra supports of the face-to-face experience."
While January 24 will be an exciting time for those who did well and have a post-school plan locked in, less decisive students will be anxious about their next step. However, Professor Fischetti says "all options are still open" for senior years students.
"Many students have already accepted early offers to TAFE or University," he said.
Professor Fischetti said that if, by chance, the exams results aren't what students hoped they would be, there are options to study a degree that is related to the one they hoped to enter directly and apply to transfer to the preferred subject based on high performance.
"And most Universities have amazing enabling programs that can boost skills if needed in prep for full University participation."
Strong partnerships saved schools
NSW Secondary Principals Council president, Craig Petersen, said that as in 2020, the state's principals and teachers "rose to the occasion and delivered the goods".
"Despite the disruptions, the uncertainty, the anxiety and the ever-changing guidelines impacting on school operations and HSC preparations, the HSC exams have been sat and completed with minimal disruption," Petersen told The Educator.
"The fact that no exams were cancelled, and that the vast majority of students were able to sit their exams is testament to the professionalism of our schools, teachers and principals and their capacity to adjust and re-focus with little or no notice."
Petersen said schools could only have achieved this through the strong partnerships between their faculties and communities.
"Constant support of students through regular communications between school and home was critical in navigating this tumultuous year. To our students – congratulations on your outstanding achievements. You have made it and will be stronger for the experience," Petersen said.
"The last two years have shown the ability of our schools to meet enormous challenges [drought, fire, storms, pandemic] and deliver high-quality education."