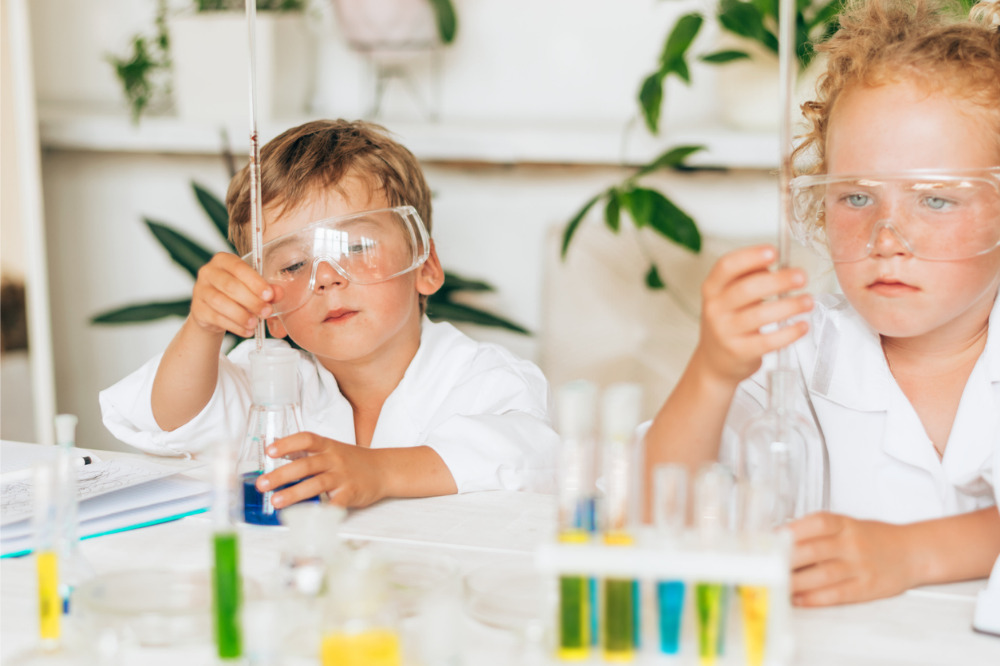 Federal Education Minister Jason Clare has paid tribute to science teachers to mark National Science Week, reminding them that they are "crafting the future's scientists and changing the world in which we live."
National Science Week, which runs from August 13-21 – is Australia's annual celebration of science and technology. Each year, events highlight the importance of these fields and the impact they have on the world in which we all live.
In total, more than 1,000 events will take place around Australia, hosted by universities, schools, research institutions, libraries, museums and science centres.
"Australian scientists are extraordinary. The work you do changes the world we live in, and that work starts in classrooms around the country," Clare said.
"Kids, inspired by the curiosity and the passion of their science teachers…this week, National Science Week, I want to pay tribute to you – the people who shape the scientists of tomorrow. Thanks for everything you do, every experiment, every demonstration, every lightbulb moment that goes off in a young person's mind."
Clare also gave a shout-out to lab assistants.
"Without your help, the magic doesn't happen. For everything that you do, thank you. Happy National Science Week."
The most recent TIMSS report shows that Australia has climbed into top 10 in Year 8 maths and science, and Year 4 science – progress the government hopes to maintain through a raft of changes to the Australian Curriculum.
Under the proposed changes, science education will see a stronger focus on inquiry learning, an approach that emphasises "truth seeking" and encourages students to ask questions, develop ideas and make observations instead of merely memorising facts and taking notes.
Another important issue that schools are trying to address is that of declining female engagement in the subject.
Despite 81% of women believing STEM is critical to Australia's future, four-in-five young women and girls hesitate in choosing STEM study.
One school making waves when it comes to engaging young people in STEM is Northern Territory school, Larrakeyah Primary School, which scooped the Grok Academy Best STEM Program award at Friday night's Australian Education Awards 2022.
The success of Larrakeyah Primary School's program comes from building capacity for staff, growing its leaders, working with the school community to maximise student outcomes and initiating innovative programs and school partnerships.
The school's recently completed ICT classroom has provided its students with access to the technologies and specialised teachers to help them learn skills in computer coding, robotics, movie making, animation and developing their digital citizenship.
"Larrakeyah Primary School has been on a long but exciting journey with STEM over a number of years," principal Fathma Mauger told The Educator upon receiving the award.
"Our STEM program is a whole-of-school program, and our educators teach children to develop 21st Century learning skills of collaboration, communication, creativity and critical thinking right across the school."