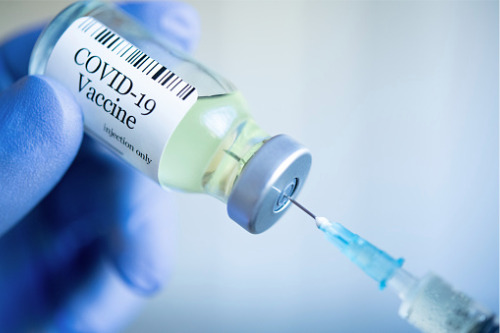 The inability of many school staff to access the COVID vaccine has left classrooms and staffrooms across the state unsafe, three major education unions have warned.
On Monday, the NSW Department of Education announced that more than 10,000 teachers and school staff in South Western Sydney's areas of COVID concern will have priority access to the vaccine rollout.
The priority access extends to all staff, including teachers, administration staff and support officers working for government and non-government schools in the designated Fairfield, Canterbury Bankstown and Liverpool local government areas.
However, several education unions say the same courtesy should be extended to other teachers who remain unprotected and at risk of contracting the virus as they show up to school each day.
In a joint letter, the United Workers Union, the Australian Education Union and the Independent Education Union called for Health Minister, Greg Hunt, to prioritise access to vaccination for teachers, educators and support staff in schools and early learning centres to keep these frontline essential workers and those they educate safe.
Currently, staff in schools and early learning centres are not in any priority category and the unions argue priority access to vaccinations for staff would minimise the impact of future Covid-19 outbreaks on millions of families and children who rely on schools and early learning services.
"We are calling on the Federal Government to rectify what has always been an appalling situation and lift early educators up the queue so that they can get the jab as soon as possible," Helen Gibbons, Early Childhood Education and Care Director of United Workers Union, said.
"Early learning services remained open throughout the pandemic, supporting families, children and essential workers. You can't socially distance with young children."
Gibbons said the pandemic continues to travel through communities, putting unprotected educators who work on the frontline at risk.
"If that's not the definition of requiring high-priority access to vaccines, I don't know what is."
Correna Haythorpe, the Federal President of the Australian Education Union, said the hesitancy to give teachers and education support staff priority for vaccination has been "infuriating."
"As we understand more about the Delta variant, it becomes clear just how serious the health risks are to students and the education workforce," Haythorpe said.
"Schools pride themselves as being safe places for students, teachers and support staff and it's simply not good enough that teachers and education support staff are not given priority vaccinations."
Christine Cooper, Acting Federal Secretary of the Independent Education Union of Australia, said the risk to teachers and education support staff is high given their exposure to an extensive proportion of the community.
"They have at all times met the challenges of this pandemic with professionalism and commitment to their students and communities. They too, deserve to feel safe and protected," Cooper said.
"Instead of getting schools on a 'return-to-normal' path, we have teachers and support staff experiencing long waits for the vaccine."
NSW Education Minister says half of the state's workforce are eligible for the vaccine and urged them to get the vaccine "as soon as possible", but many have been told that they cannot get the vaccine until October at the earliest.
NSW Teachers Federation president, Angelo Gavrielatos, called the vaccine priority status for teachers in southwestern Sydney a "welcome first step" but said all teachers should be vaccinated as a priority.
"We have been making representations that teachers be prioritised in the vaccination rollout since August last year," Gavrielatos told The Educator.
"The announcement that the NSW government will prioritise teachers in the Fairfield, Canterbury-Bankstown and Liverpool LGAs, where there is significant concern associated with COVID transmission is a welcome first step in what should be the prioritisation of all teachers."
NSW Secondary Principals' Council (NSWSPC) president, Craig Petersen, told The Educator the Department's announcement was "a great step in the right direction" but wants all teachers to be vaccinated.
"With many students and staff travelling across the Greater Sydney Area and into regional areas, we are calling upon the Government to further extend the school vaccination program as a matter of priority in order to help minimise the further spread of COVID and to ensure the safety of schools for our students and staff."