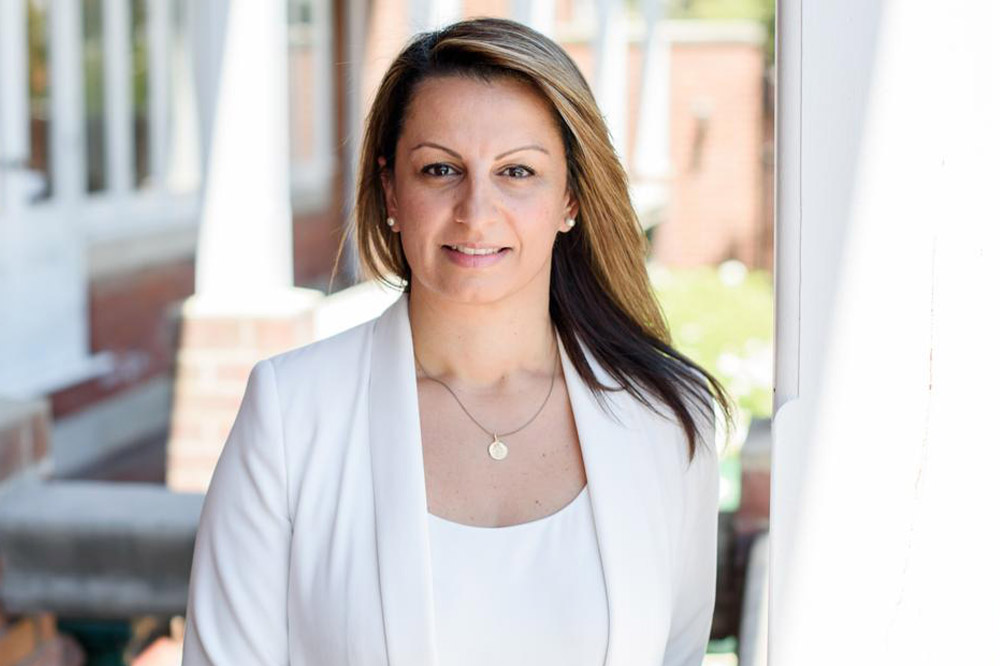 Even from just a cursory glance at Australia's education landscape, it's clear to see things are being shaken up in a big way.
Whether it's the new dual credentialing model unveiled by St Luke's Catholic College in Marsden Park, NSW, or the revolutionary new education model being rolled out at All Saints' College in Fremantle, WA, Australian education is being steered in an exciting new direction.
Amid this transformation, the challenge for teachers and leaders is a daunting one.
With the line between pre-to-post education, between primary and secondary education, and between schooling and hands-on work experience blurring, today's educators are tasked with navigating a model that is changing faster than their initial teacher education bargained for.
However, this challenge was not lost on the Australian Catholic University, which has developed a ground-breaking new degree aimed at ensuring teachers are equipped for both primary and secondary education from the one certificate, rather than undertaking separate qualifications – a time-consuming process.
Below, The Educator speaks to ACU Associate Professor education expert Miriam Tanti, about the University's new Bachelor of Education and how it is responding to the rapid changes taking place in Australian education.
TE: Can you walk us through the thinking behind the development of the University's new Bachelor of Education?
We are witnessing the transformation of traditional models of schools and schooling. We are seeing more schools design educational settings that are flexible, agile, hybrid and offer a diverse range of personalised experiences. These schools are inter-disciplinary in nature, both vertical and horizontal and cater for pre-school through to post-school pathways. As the largest provider of graduate teachers in the southern hemisphere, we want to ensure that our preservice teachers are profession ready and that they will be prepared to take advantage of these new educational environments to promote the intellectual, physical, social, emotional, moral and spiritual wellbeing of the students they will teach.
Last year, we undertook a thorough review of our Education degree offerings, this included the Bachelor of Education suite of courses. As part of this process, we listened to the market, spoke to our students, and consulted with a range of key educational stakeholders, school principals and educators to identify the gaps and their workforce needs. We looked at what was currently available in the market and what opportunities we could explore to further enhance the student experience and help future proof teacher education. As a result of this thorough review process the new Bachelor of Education (Primary and Secondary) degree offering was conceived and developed. This degree prepares students for both primary and secondary educational settings. In addition, to preparing them for regional and remote settings – where we want to encourage our students to go to.
TE: This appears to be an Australian first. Just how transformative do you expect this Bachelor of Education will be to the professional development of Australia's teaching workforce?
Our Bachelor of Education (Primary and Secondary) is structured to provide students with greater depth and breadth in terms of understanding child development at the various stages, understanding contemporary pedagogical practice that works for a wide variety of stages in addition to the greater flexibility and acquisition of a specialisation subject area, all which provide a pathway into the broad range of teaching contexts. The Primary and Secondary degree has been designed to ensure that our pre-service teachers become critical and reflective so that they can traverse the spaces between university, a variety of diverse learning contexts and communities – and has been designed to be relevant to students whose working lives may continue into the 2070s.
TE: You said this Bachelor of Education will contribute to supporting regional and remote education. Can you tell us more about this?
Our focus has always been to develop programs that support all sectors of the community. We continue to work alongside our key stakeholders to support schools in regional and rural areas and we encourage our students to step out of their comfort zone and include regional placements as part of their professional experience placements. We know that there is a critical shortage being experienced by schools in regional and remote areas. Often these schools are quite small in size with collapsed and composite stages where teachers often teach across stages and discipline areas. This degree is designed to prepare and enable preservice teachers to thrive and succeed in such an educational environment.
TE: Looking ahead, do you foresee this dual primary and secondary qualification becoming more common in Australia's higher education sector, and if so, why?
The education sector needs to be responsive to the changing needs of schools, educational settings, and the evolving learning needs of young people. ACU's approach is to meet this need by transforming our degrees to ensure they respond to these changes. And yes, I believe the dual primary and secondary qualification will become more common in the future. The Bachelor of Education (Primary and Secondary) degree provides a breadth of experience for preservice teachers that will see them not only teach, but lead diverse educational settings as the knowledge and skills acquired will enable them to:
Support the needs of all students in regional and remote settings
it will ensure that they understand and prepared the meet the developmental needs of children from 4 – 18 years of age
they will be exposed to a wide range of contemporary pedagogical strategies
secondary and primary teachers will have subject specialisations that will enable them to bring depth of knowledge and understanding to their selected teaching area
they will be able to meet the transition needs of students in Year 6 and Year 7
they will be able to cater for diverse learning needs ie extend gifted students and develop targeted intervention plans that meet the needs of those with specific learning and developmental needs
Some of the feedback from our stakeholders that affirms this are included below:
"I have a number of teachers who're primary trained and they're wonderful." Catholic secondary, Sydney
"Why wouldn't I want someone with that flexibility." Independent P-Year 12, Melbourne
"There's so many things you could include in a combined first year and secondary could really benefit from primary content. We learn a lot from our primary teachers here." Independent P-Year 12, Melbourne