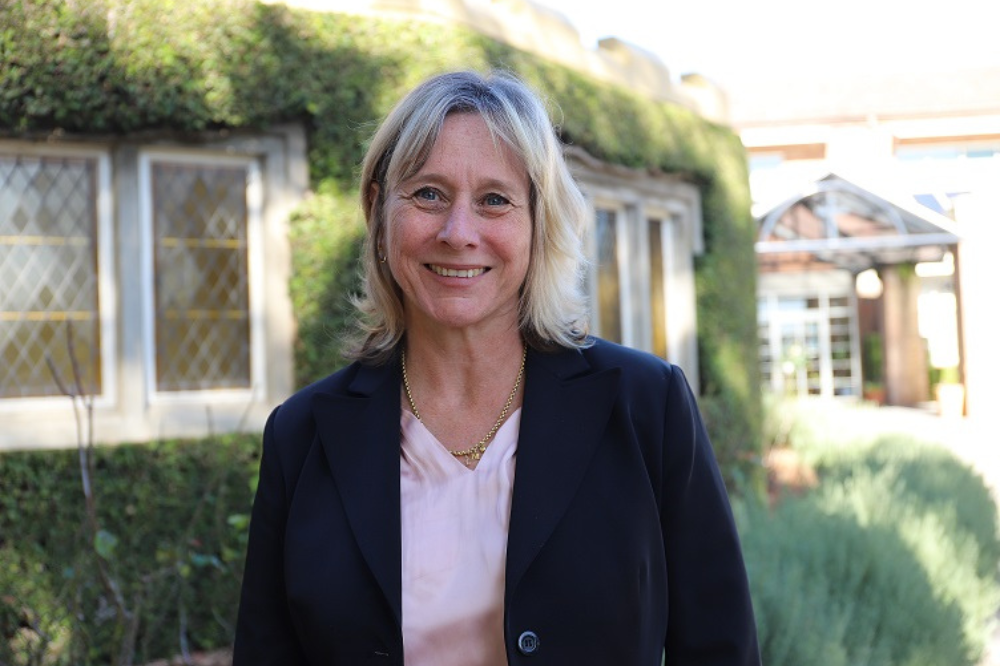 In Diana Zihlmann's role, no two days are the same.
As Loreto Normanhurst's Director of People and Culture, Zihlmann's overarching responsibility is to lead the management and development of staff towards the achievement of the school's Strategic Plan. In this sense, Zihlmann regards her role as strategic, but it is also markedly operational.
As well as sitting on Loreto's leadership team and being afforded the opportunity to develop and implement strategic initiatives across the school, Zihlmann oversees all operational aspects and elements of human resource management across a campus with 1,200 students and 250 staff.
"This includes overseeing recruitment, award interpretation, budgets, manager coaching, conducting exit interviews, running induction training with new staff, and participating in interviews with potential new staff, which is always exciting," Zihlmann told The Educator.
"The breadth of my day is hard to define, and I rarely get through my to-do list as unpredictability and change is constant."
However, Zihlman says she's very fond of the variety that this dynamic role brings.
"My role allows me to interact with staff on engagement teams, run professional development training, project manage the implementation of a Human Resources Information System, attend school assemblies, and actively participate in the day-to-day operational running of a school," she said.
"What brings me the most professional satisfaction is being the HR Business Partner to the Leadership Team and Managers and working with them to hone and build their leadership skills and capabilities."
A post-Covid approach to wellbeing
During COVID, Zihlmann said the school saw minimal movement of staff and retention levels were high, however, in the post-COVID landscape this has shifted dramatically.
"This has placed emphasis on purpose, professional growth, flexibility in roles and greater work-life balance – our staff want more time to balance their busy lives and continue their ongoing professional development," Zihlmann said.
"As such we have implemented several programs around flexible working arrangements, professional learning and leadership. We have intentionally pivoted our staffing and recruitment practices and profile to accommodate staff desire for flexibility in their professional and personal lives, with the creation of additional part-time teaching staff and job share roles."
This year, Loreto Normanhurst implemented its first job share role within its Primary School for a staff member returning from maternity leave who wanted the flexibility to return to work in a part-time capacity.
"We have developed several programs to support professional learning and leadership including our Open Learning Circles [OLC] professional development program which provides two periods for teachers in a teaching cycle to prepare and attend OLC professional conversations with teachers across faculties," Zihlmann said.
The school also created its St Omer Program for Early Career Teachers and has focused on continuing to develop its new and middle leaders through the Rathfarnham Leadership Program.
"We run workshops for our managers in non-teaching roles to further build their leadership capabilities and continued growth across our school staff network. We have recently implemented a work from home policy for staff in non-student facing roles, with staff responding very positively to the flexibility this affords them."
Staff wellbeing as a shared responsibility
Zihlmann said it is important to recognise that staff wellbeing is a shared responsibility.
"We must work collaboratively to create an environment and culture where all members feel supported and can grow and flourish," she said.
"Prioritising shared discourse around wellbeing is crucial and needs to be accompanied by engaging people who are reviewing structures and processes to minimise work-related stress. In the same vein, modelling positive wellbeing from the executive or leadership level is critical."
Zihlmann said having defined initiatives in place where staff are meaningfully engaged and consulted is key to building engagement and ensuring schools meet their staff's needs.
"You cannot simply roll something out without consultation. I'd also recommend being realistic, transparent, and not over-committing. Be honest and upfront about what can and can't change and what can and can't be done," she said.
"Supporting staff wellbeing is an ongoing process that requires continuous focus, open communication, and collaboration across all levels of the organisation."