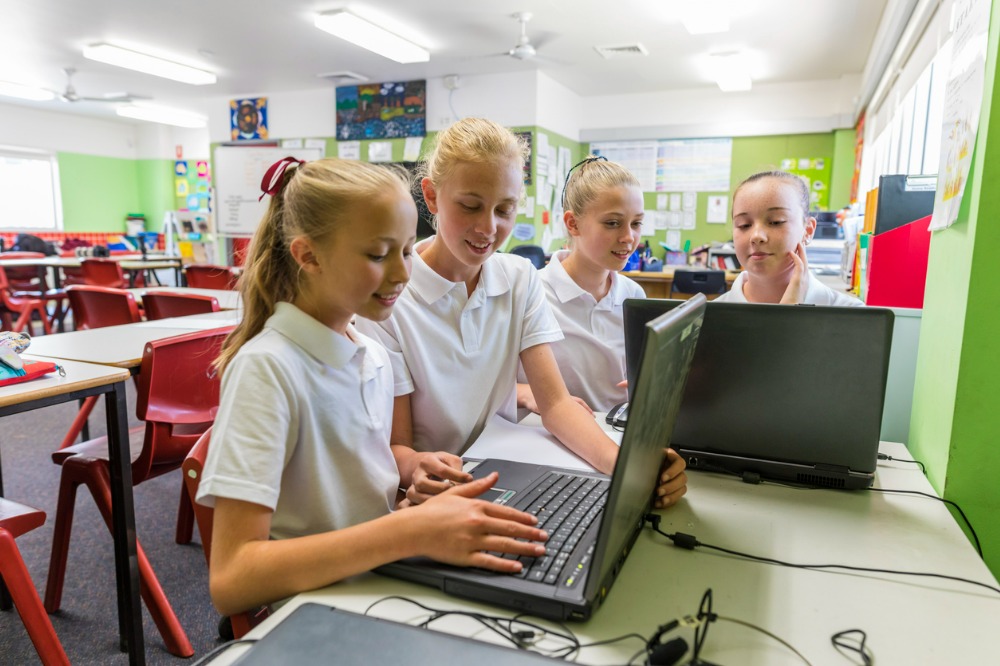 Young girls are just as likely to be living with language difficulties despite more boys being referred for support services, new research has found.
The Curtin University-led study, published today in the Journal of Paediatrics and Child Health, seeks to shatter the "referral bias" and is the first to detail the prevalence of Developmental Language Disorder (DLD) in Australian children.
Lead author Dr Sam Calder and co-author Dr Lizz Hill, both from the Curtin School of Allied Health, examined the language skills of more than 1,600 children aged 10 years as part of the Raine Study, the nation's longest-running public health study.
Despite more young boys being referred for clinical services, the study found no significant difference between boys and girls meeting the criteria for DLD, pointing to a 'referral bias' for young boys.
Dr Calder said it is therefore "vitally important" for parents, educators and health professionals to be vigilant in advocating for young girls with language and learning challenges to ensure they receive the same support boys are receiving.
"It's important that we all understand that oral language skills are the foundations for literacy and numeracy success. This involves carefully observing the ways in which children are using language to communicate their wants and needs, and socialising with their peers," Dr Calder told The Educator.
"My best advice for educators is to monitor their students' abilities to follow instructions in the classroom and participate in play. If you notice that communication difficulties are impacting a child's participation at school, you can collaborate with their caregivers to make a referral to a speech pathologist."
Dr Calder said he would like to see speech pathologists employed in all schools to address the functional impact of DLD.
"Language delays have the potential to impact all facets of a child's life so it is critical we identify any concerns early and ensure these children get the support they need."
Dr Hill said the study showed about two kids in every WA classroom were likely to experience life-long language problems that may impact their psychological, academic, and vocational wellbeing and success.
"The study showed a higher proportion of 10-year-old children meeting the criteria for DLD were born preterm, exposed to smoking in pregnancy, had a father that did not live at home, and were read to less than once per week as a three-year-old," Dr Hill said.
"After analysing the experiences of more than 1,600 children, we found smoking in pregnancy was the most significant predictor of a child being diagnosed with DLD."
Dr Hill said it is critical to identify and support these children early in order to promote the best possible outcomes.
"This includes raising awareness of the potential impact of smoking during pregnancy on a child's life-long language and communication skills."